March 2023 - The stars ask you to move slowly right now, dear Aquarius, because Pisces season activates the sector of your chart that governs luxury, nature, and money. Use this cosmic climate to check in with your financial health, searching for ways to grow your bank account while planning for the future you desire most. Emotional security will also become more important to you, and you might be called to cut ties with anyone who isn't meeting your needs, especially during the Virgo full moon on March 7. Meanwhile, Saturn enters the sign of the Fish on that very same day, encouraging you to get serious about the people and goals that matter most to you.

Unforeseen obstacles and hidden dangers might reveal themselves on the fifteenth when the sun aligns with Neptune while forming a harsh square to action-oriented Mars. Take care to exercise caution right now and not try to move impulsively, especially if you're uncertain about where your actions might lead. It would also be wise to avoid large purchases or shopping sprees, no matter how badly your ego is craving a new computer, shoes, or designer coat.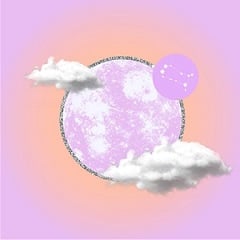 June Premium HoroscopeWe are not going to lie, the month ahead comes with its fair share of intense aspects! June is a month that will keep you on your toes.

You'll notice a shift when Mercury enters Aries on March 18, sharpening your wits while blessing your mind with clarity and logic. These sentiments will be amplified two days later upon the arrival of the astrological new year and the season of the Ram, which is poised to flood your psyche with new ideas and plenty of creativity. You will also find yourself in a more social mood through the remainder of the month, marking the perfect occasion to reconnect with family and friends.

Standout days: 17, 21, 23
Challenging days: 5, 18, 11
Want to deep dive into your astrological future? Chat with an astrologer today. Try it now. Click here and get 10 minutes for just $1.99.
More Horoscopes for Aquarius