September 2021 - You are finishing up projects in September, Libra. The new moon in Virgo is on the sixth, and it's time to put your head down and finish up projects that have been on your desk for some time. Eliminate distractions by using an autoresponder for e-mails and turning off your phone. Once you finish, you'll have a reason to celebrate.

Mars enters your own sign on September 14, giving you a boost of confidence. You are more visible to other people now. This is a great time to meet with your supervisor about a potential transfer or leadership position. This is a good time for job interviews as well.

There's a full moon in Pisces bringing you help on the twentieth. You might be getting an assistant, or a person could be added to your team. You could get help outside the office in the form of a cleaning crew, meal prep service, or dog walker.

Mercury in Libra is retrograde from September 26 to October 18, and a partnership opportunity you thought you'd missed now comes back. A friend might want to start a business with you, or an influencer could put you on their podcast. Your patience has paid off.
Confused about your relationship? Get an Accurate Prediction today.
More Horoscopes for Libra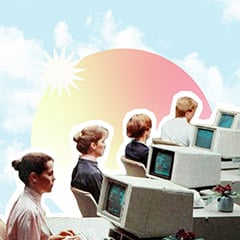 Personalized Career Horoscope