July 2019 Is the Best Time for Solo Travel, Says a Numerologist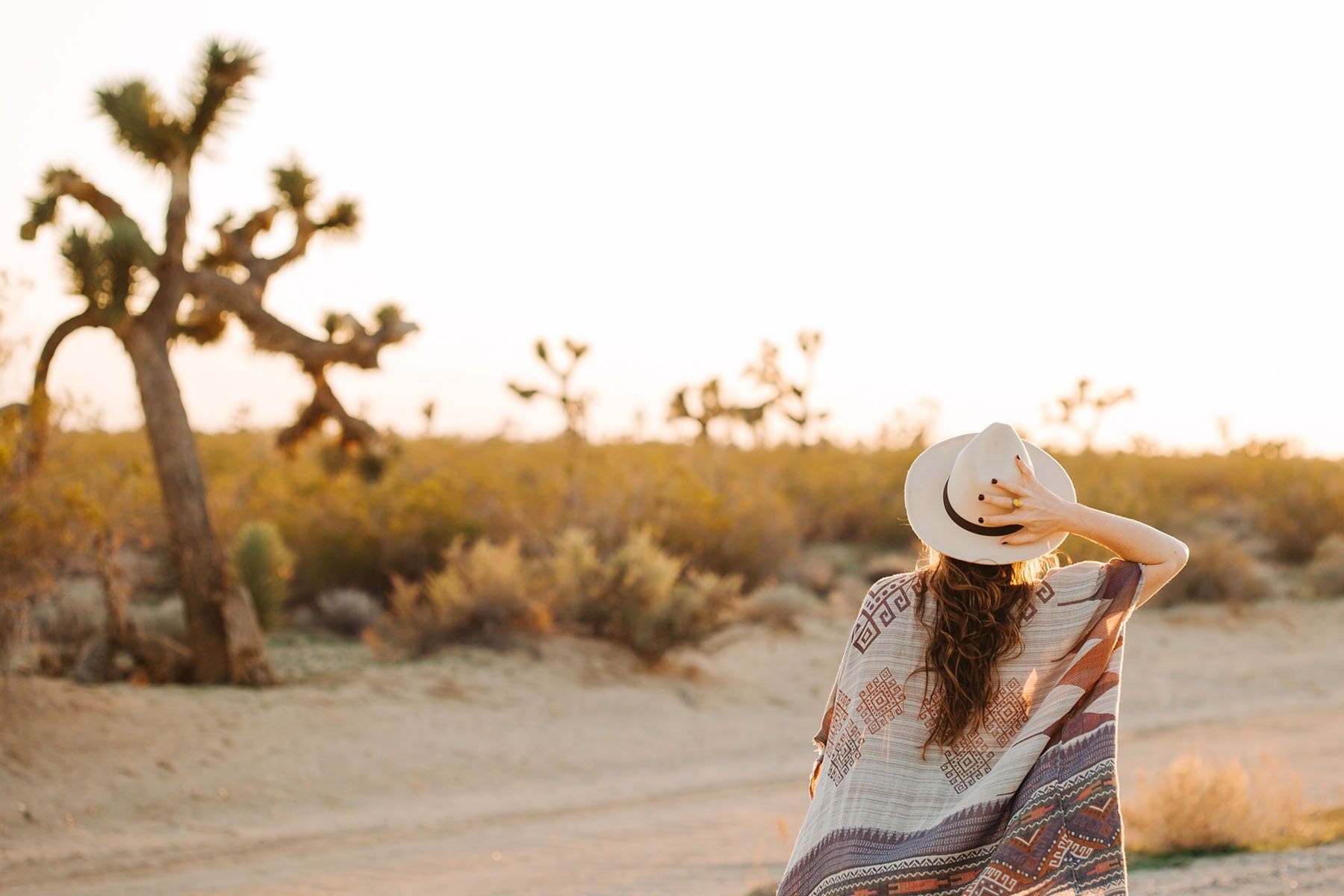 Welcome to summer! Pool parties, fireworks, and… self-reflection? That's what July has in store for us.
While this month is known for its wild parties and BBQ cookouts, July is also associated with the number 7: the number of intelligence, introspection, and truth. This number wants us to look inward this month, seeking solitude for quiet reflection and self-examination. If you're on summer vacation (or your honeymoon), now would be a good time to reflect on your emotional and spiritual wellbeing and see what needs to be changed.
Because 2019's numerological number is 3, adding July's 7 to 2019's 3, you get 10 (which boils down to 1 when the two numbers are added). So another number that will influence this July is the number 1: the number of new beginnings, independence, and getting things done!
Why Numbers 7 and 1 Will Be So Important July 2019
So what do these number mean for you? Self-care all day, baby! But self-care isn't just rosé and beach days (or these Cancer season self-care items); it also means allowing space for your mind to sort through some tough truths. And with Neptune retrograde and deeply sensitive Cancer season behind it all, this is the best month to return to those unresolved emotional wounds.
Use this month to get away from all the distractions and unnecessary drama that might have been controlling your life for the last few months. Get rid of toxic people and behavior so you can focus on creating the best version of yourself. Hint: Now would be the perfect time to take a solo trip—preferably near a body of water!
So what does July have planned for you? Scroll down!
Note: To find your life path number, simply add up all the digits of your birthday in a single digit number (August 8, 1998, you would add 8+8+1+9+9+9=43, 4+3=7 so your life path would be 7).  
Your Numeroscope for July, Based on Your Life Path Number
1
It doesn't have to be New Year's to make resolutions. Focus on the things you wish to achieve and the life you want to have, and make plans to bring your dreams into a reality. But don't just get into something right away, take the needed step to start the new chapter of your life. Practice plenty of self-care during this month of beginnings, you are number 1 after all.   
Read your monthly Number One numeroscope.
2
They say two is better than one, but sometimes you have be to solo to figure things out, 2. You are the type of person who hates to be alone, but that's what you need. Use this month of solitude to become more independent. Who says you can't go out to a restaurant by yourself? Why can't you take a solo trip? You may be lonely, but you'll get closer to the most important person in your life: you. 
Read your monthly Number Two numeroscope.
3
If there's one thing you can't stand, 3, it's silence. Like Lady Gaga, you live for the applause. So when there is no audience to cheer you on, you get a little anxious. Breathe, a little time alone never hurt anyone. Use this quiet period to get back into your chosen craft: writing, painting, music, designing—really hone your skill. It's a great time to plan your next big project. And when all else fails, take yourself to the spa and get glammed up.
Read your monthly Number Three numeroscope.
4
Let's face it, 4, you're a bit of a homebody; and there's no shame in that! However, summer is a time for fun and for stepping out of your comfort zone. Use the jet-set nature of the 1 & 7 to act a little spontaneous by taking a vacation. It doesn't have to a huge trip; as long as you're by the water, you'll feel at peace. All this quiet reflection may give you some brilliant ideas.
Read your monthly Number Four numeroscope.
5
It's all about you, 5! Get ready to be able to do what you want whenever you want, you are in control. In a bad relationship? Get out! Hate your job? Look for other career or make plans to start your own business. Buy those plane tickets! Get that outfit! You're living your most independent life right now, and you're loving it. Just don't go too wild, there's a line between self-care and self-destruction. 
Read your monthly Number Five numeroscope.
6
You need a break, 6! You've been so busy taking care of everybody else that you've been neglecting your own needs. Unplug and take some time for yourself. Your emotional health and wellbeing needs to be your top priority. Set boundaries with the people in your life, those who can't accept that needs to be kicked out. This month of relaxation is just what you need to recharge your emotional batteries and heal.
Read your monthly Number Six numeroscope.
7
Spiritual and emotional growth is on the horizon for you, embrace it! Allow yourself the time and patience for some much-needed self-reflection and healing. It's important to be near water and clear your mind of old worries and negative thoughts. This is the start of a beautiful new start for you. Embrace and welcome it with open arms and a clear mind.  
Read your monthly Number Seven numeroscope.
8
You're an ambitious number, 8—it's one of your best traits. In this month of new beginnings may push you into getting involved with new and exciting business opportunities. However, don't let your ambition and ego blind you to your spiritual and emotional wellbeing. If you want to achieve your dream, you may want to start by taking care of yourself internally. Take a step back and ask "is this really the right move?" Be thoughtful.
Read your monthly Number Eight numeroscope.
9
As the humanitarian of numerology, you're more likely fighting for some cause than take a day at the spa, but you need to take care of yourself. Self-care isn't selfish, it's a necessity to your well-being: physically, emotionally, and spiritually. You can't save the world when you're emotionally drained. Take some time for some quiet reflection and work on healing old wounds so you can finally move on. You'll be grateful for this time.
Read your monthly Number Nine numeroscope.
11
You are a natural romantic, always dazzling your partner with your grand displays of affection. However, there is someone very special you be wooing this month: yourself. Take yourself out on a date, go to a movie by yourself you've dying to see. Be as kind to yourself as you are to others. Growth comes from being by yourself. Get to know you.
Read your monthly Number Eleven numeroscope.
22
This month is made for new beginning and growth so it's, time for you to lay the fountain to build your future on. Be very honest with yourself to what you truly want and don't settle for less. It's okay to be a little selfish when it comes to your dreams. Once you've decided on what you want, draw up those plans to make it happen. Planning is your favorite thing to do, anyway!
Read your monthly Number Twenty-Two numeroscope.
Lead photo courtesy of Twenty20