October 2022 - This is a month of discoveries for you! You'll be hungry to learn everything you can get your hands on. That's because your October will be influenced by the number five. In numerology, five is the number of curiosity. It represents journey, changes and independent choices. Your curious nature is guiding you through the next four weeks as you try to quench your thirst for knowledge.

A five month gives you the extra boost of energy and enthusiasm that you need to achieve great things, whether you're doing research for a fun project or starting a new and exciting endeavor. Want to learn more about the history of witchcraft? Wish you could make candles? Are you considering traveling the globe? Now is the time to do it! However, it's important that you not take on too many projects at once. It would be easy to get overwhelmed by all your interests.
Get to your authentic self with the guidance of a psychic advisor. Click here to get $10 free!
More Horoscopes for Libra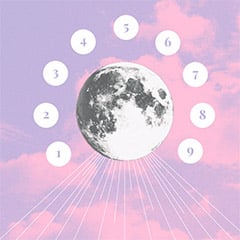 2022 Numerology Forecast