October 2022 - Take time out from climbing the cooperate ladder and have some pumpkin spice lattes and apple cider with your loved ones this month. You could really use a break. That's because your October will be influenced by the number six. Six is considered the "parent" of numerology, associated with domesticity, family and responsibility. You've taken care of your work life, now you need to take care of business in your home life.

Over the next four weeks, you'll be much more attentive than usual. It's important that you pay attention to the important people in your life, especially because your loved ones will need you more than they typically do, from asking for your advice on major life decisions to needing your help sewing Halloween costumes. It's also a great time to decorate for the season. You're eager to turn your home into a spooky haunted house!
Get to your authentic self with the guidance of a psychic advisor. Click here to get the 1st 3 minutes of your reading free!
More Horoscopes for Scorpio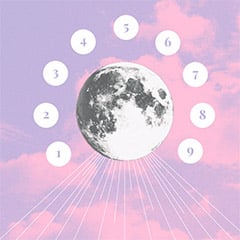 2022 Numerology Forecast