July 2022 - Despite being in the dog days of summer, you're not feeling the typical joy that the season usually brings you this month. That's because your July will be influenced by the number seven. In numerology, seven represent introversion, spirituality and knowledge. This could be a lonely time for you if you're spending a lot of time by yourself. However, just because it's a solitary time doesn't mean it has to be boring.

Seven is the scholar of numerology, encouraging us to seek out the deep and hidden truths of the world. This is a great time to do some research of your own, especially if it involves one of your creative projects, whether it's fighting a creative block through meditation or deciding on your next project or learning a new skill. It's also a great time to go on a solo artistic retreat in nature to gain renewed clarity.
Learn to love yourself and attract your perfect relationship with a free psychic love reading!
More Horoscopes for Gemini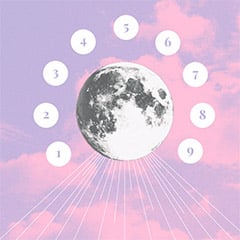 2022 Numerology Forecast