January 2022 - It's a new year, and you're ready to make it the best one yet—or at least give it your best shot. The year 2022 is bright, shiny, and new, and you're ready to make some major changes to your life, especially because your January is ruled by the number one, the number of beginnings.

This is a very powerful month for you because a one-month represents a time of creation. You'll be coming up with plenty of innovative ideas that can lead to very successful things, from starting your own business to developing an important creative project. This is a month of planting seeds that will grow throughout the year. Everything you do will have a long-term effect, so make sure you actually do something! Having an idea is great, but you have to take the first step to make it happen even if that step is small.
Dig deep into matters of the heart with a psychic love reading. Get an accurate prediction today!
More Horoscopes for Gemini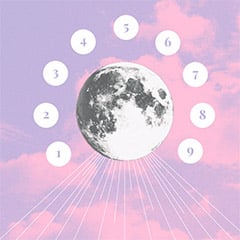 2022 Numerology Forecast