September 2022 - It's back-to-school season and you're ready to hit the books and learn something new. That's because your September will be influenced by the number seven. In numerology, seven is the scholar, encouraging you to open your mind to new information and possibilities. You're going on an intellectual journey this month that could take you to some pretty magical places.

However, if traditional education isn't in the cards for you, there are plenty of ways to learn something. Whether you decide to take a class in something you're interested in, start a new job that requires a lot of training or become immersed in a new subject, now is the time to dive deep and learn all you can. You'll be curious about the world around you, so it's also a great month for travel. Go solo and you can experience the world on a new level. Enjoy!
Get intuitive advice to guide your personal journey.
More Horoscopes for Aries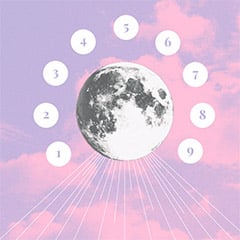 2022 Numerology Forecast