July 2022 - Although we're in the middle of summer, this is a period of new beginnings for you! That's because your month will be influenced by the number one. In numerology, one represents new beginnings, a period of planting the seeds and starting toward new goals. You have a unique opportunity to create the life you want, the relationship you want and the career you want, so don't let it go to waste.

However, this can be a lot of pressure, especially for someone like you who always wants to do things "right." With so many new beginnings, you might feel overwhelmed and try to make things happen as quickly as possible. Remember to breathe. This is only the first step of your journey. You don't have to achieve everything right this second. Slow down, take a breath and ask your friends for help. You can achieve more when you take baby steps.
Learn to love yourself and attract your perfect relationship with a free psychic love reading!
More Horoscopes for Virgo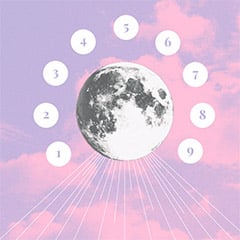 2022 Numerology Forecast