January 2022 - Happy 2022! While everyone else is watching the ball drop at midnight or making out with strangers, you're … filing your taxes?! Okay, maybe not that extreme, but as we begin the new year, you're planning on starting it right by being productive and responsible. You can thank the number four for this discipline because it will be influencing your month. If you want the year to go smoothly, you need to put in the work.

In numerology, the number four represents hard work, determination, and organization. This is an ideal time to get your ducks in a row and get started on some serious projects, even the ones that don't seem glamorous. It's important to get all this work done now so you can have fun later. It's also a great time to get your finances in order before the year really gets underway. Take a look at your spending, and see where you can save.
It's complicated -- but it doesn't have to be. Find out more with a psychic love reading, on us!
More Horoscopes for Virgo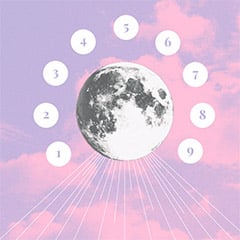 2022 Numerology Forecast