July 2022 - This is a very special month for you! You have a rare opportunity to reach even your loftiest goals and build the life you've been dreaming of! This is possible because your July will be influenced by the number twenty-two. Twenty-two is a master number, giving you a major boost in your work ethic and helping you achieve anything you want. While the roadblocks won't disappear, you'll be strong and clever enough to get around them with ease.

As you are the highest single-digit number of numerology, having a master number influencing your month can lead to incredible things. The goals that you have been working toward might come to reality more easily than you expect, and solving problems can become easier. However, this doesn't mean that you can get lazy in the summer heat. There is still much work that needs to be done, so get to it!
Revive your love. Make this the year your love grows with a psychic love reading.
More Horoscopes for Sagittarius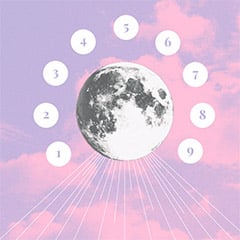 2022 Numerology Forecast