January 2022 - January marks the beginning of a new year, but, as you enter 2022, you could be spending more time thinking about the past year than the current one. This reflective, nostalgic feeling is courtesy of the number seven, which will be influencing your month. Over the next few weeks, you might start keeping to yourself as you try to understand the world and your inner self.

In numerology, a seven month is usually a lonely time for most people (it is the loner of numerology). While you have no problem with your own company, this isolation can become toxic in the dead of winter, especially because you have a tendency to overanalyze yourself. Don't force yourself to relive the past. Instead, learn from your mistakes so you can move forward in your life. You don't need to have all the answers. Practice giving yourself grace instead.
Learn to love yourself and attract your perfect relationship with a free psychic love reading!
More Horoscopes for Sagittarius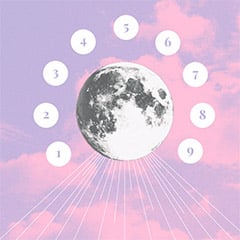 2022 Numerology Forecast