January 2022 - Out with the old, and in with the new! That should be your motto now because your month with be influenced by the number nine, making this an ideal time to clean everything from your house to your spiritual self. In numerology, nine is the number of completion, encouraging us to finish old cycles and get ready to start anew.

Traditionally, nine is a month of endings. While that might seem distressing to you (as someone who hates to say goodbye to anything), these are actually positive endings. Whether you're finishing a project, cleaning out a home, or ending a toxic relationship, these endings allow new and better things to come into your life. Finishing one project can lead to another, getting rid of old clothes allows you to buy new ones, and ending bad relationships can finally bring healing. Don't run from endings—embrace them!
It's complicated -- but it doesn't have to be. Find out more with a psychic love reading, on us!
More Horoscopes for Taurus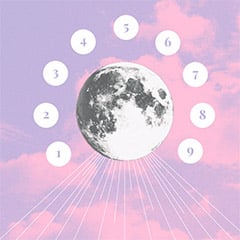 2022 Numerology Forecast