July 2022 - It's time to take the lead this month because almost everyone will seem to be looking to you for guidance. Your July will be influenced by the number eight, the CEO of numerology. While taking the lead might be challenging, it can lead to plenty of rewards as well, especially where money is concerned.

Over the next four weeks, it could seem like everyone is following your lead, for better or worse. Use your power wisely and you'll find plenty of success, especially when it comes to your career. However, while you might lead your team to victory, remember to share the wealth and success with others. Teamwork really does make the dream work. If you hog all the glory for yourself, you might pay for it next month. Trust us on this one. No one wants to be on the bad side of number eight.
It's complicated -- but it doesn't have to be. Find out more with a psychic love reading, on us!
More Horoscopes for Aries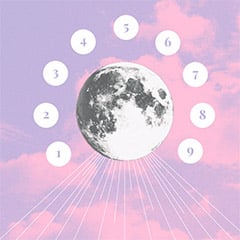 2022 Numerology Forecast