January 2022 - After a very draining year, you're ready to bring a little peace and harmony into your life this year. Fortunately, you'll get the chance to start 2022 on a calm and harmonious note because your month will be influenced by the number two. Two is considered to be the diplomat of numerology, encouraging all of us to just get along and hug it out.

After a long, stressful year and a hectic holiday season, it's a good idea to start 2022 on a gentle note by reconnecting with old friends all month. Invite some of your dear friends that you haven't seen in a while to your home to catch up over hot cocoa. They could even have some wonderful opportunities for you, from a possible business partnership to a blind date. However, remember to take it slowly. It's just the start of the new year.
Dig deep into matters of the heart with a psychic love reading. Get an accurate prediction today!
More Horoscopes for Aries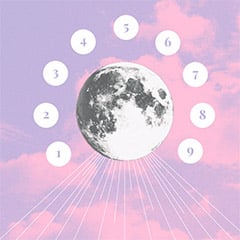 2022 Numerology Forecast