July 2022 - You worked hard last month, and now you're going to get a well-deserved break because your July will be influenced by the number nine. This is an ideal time to book your summer vacation, lounge by the pool and just celebrate yourself. Nine is the number of completion, bringing the end of certain things in your life. Fortunately for you, these are all happy endings.

A nine month is a period of much-needed rest, especially if you've been working hard over the last few months. It's a brief break in the action before we start the next chapter in our lives. So, really soak up the summer sun and put aside your responsibilities. This is an ideal time to go on a spiritual retreat, meditate or spend time in nature to recharge yourself. Trust us, you'll need all your energy for August!
Love is calling your name. Get an accurate prediction today!
More Horoscopes for Leo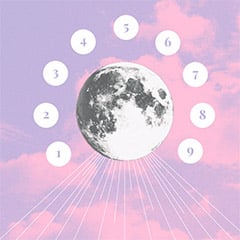 2022 Numerology Forecast