January 2022 - It's a brand-new year, and you have plenty of bold and amazing ideas to make this one the best year yet, or at least have a ton of fun trying. This is going to be a very busy time because your month will be influenced by the number three, so get those ideas started. In numerology, three represents creativity, optimism, and being social. Break out the party hats and bubbly champagne because you'll be treating every day like it's January 1.

This will be a very busy month full of social gatherings and creative ideas, which just so happen to be your two favorite things. Over the next 31 days, you could be visiting family and friends and making new friends with your charming personality. It's also a great time to explore some of your creative talents and pick up a new hobby.
It's complicated -- but it doesn't have to be. Find out more with a psychic love reading, on us!
More Horoscopes for Leo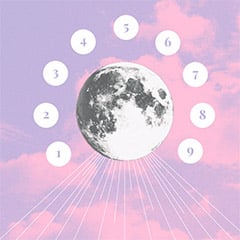 2022 Numerology Forecast