May 2022 - It's okay to build yourself up right now, dear Capricorn, because the Taurus moon activates your solar fifth house, asking your ego to come out and play. While you'll certainly gain a new appreciation for your capabilities and talents, these vibes also encourage you to nurture your existing interests. Take some time to reconnect with a creative outlet right now, because the universe is blessing you with inspiration and a desire to express yourself. Embracing your artistic side can offer healing and personal transformation, especially when the sun forms a supportive connection to Pluto, currently camped out in your sign, on May 19.

While you'll certainly be in a more free-spirited mood throughout Taurus season, you'll notice a shift in your priorities when the sun enters Gemini on the twentieth. This solar placement can motivate you to achieve greatness, pushing you to bring steady organization to your daily routines. These vibes are also ideal for mapping out your path forward so you can break down your big picture into small, manageable steps. Just try not to put too much pressure on yourself, and don't be afraid to ask for help when you need it.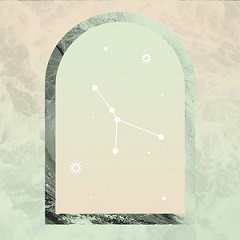 July Premium HoroscopeWe are not going to lie, the month ahead comes with its fair share of intense aspects! July is a month that will keep you on your toes.

May 25 could act as a powerful day for you as Mercury in the midst of its retrograde connects with Pluto. This cosmic climate is perfect for editing your work, helping you scrap ideas or details that are taking away from any professional or passion projects that are nearing completion. These vibes can also help you shed any people or behaviors that are no longer serving you, so don't be afraid to metaphorically clean house.

Standout days: 13, 20, 26
Challenging days: 9, 19, 27
Love is calling your name. Get an accurate prediction today!
More Horoscopes for Capricorn