Your Weekly Horoscope: Are We There Yet?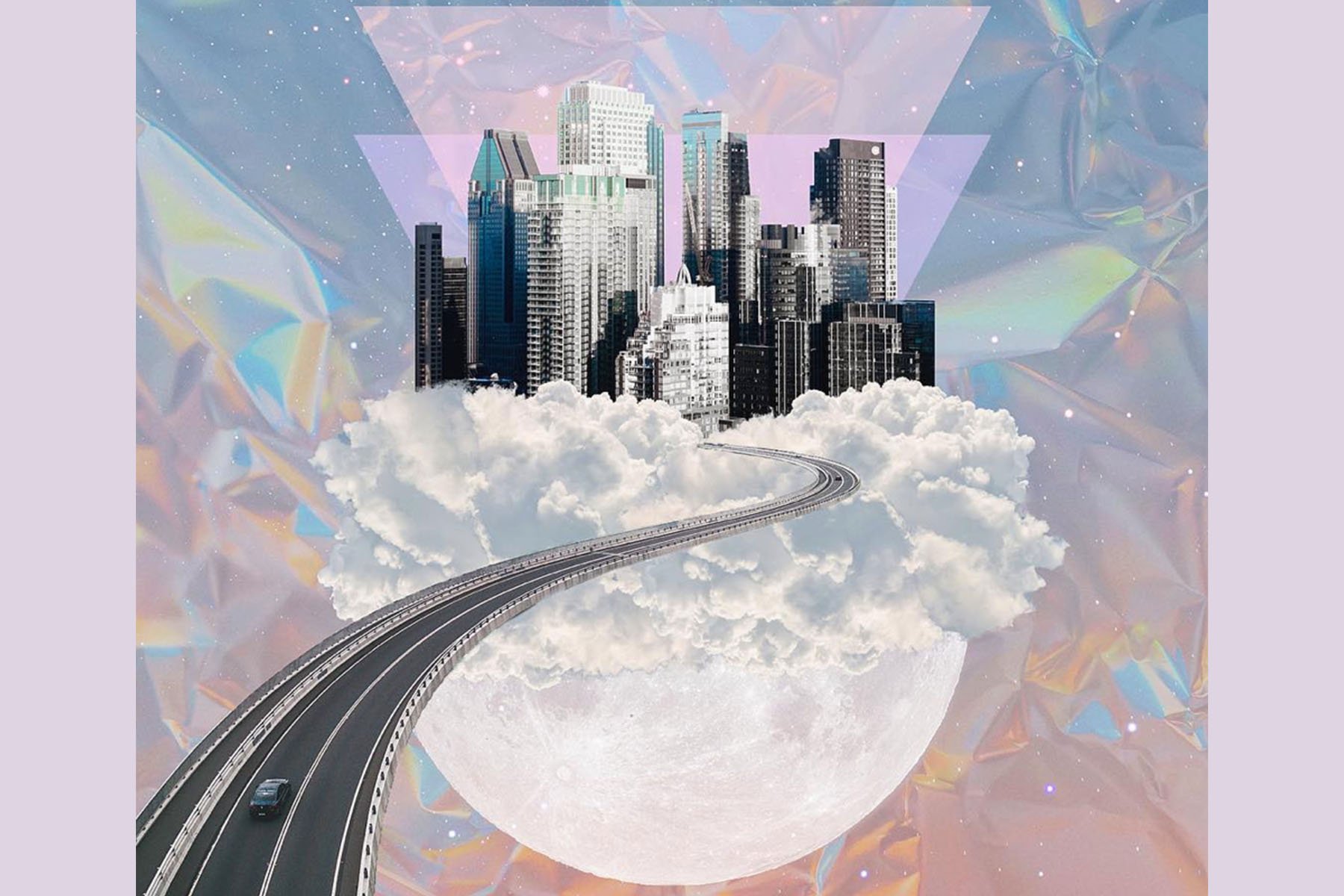 July 29 – August 2, 2019
If you're wondering whether the planetary torture that's been the month of July is finally subsiding, the answer is yes. The reign of eclipses and Mercury retrograde is finally OVER this week—Thank. The. Universe.
As we move into August, the main focus will continue to be in the sign of Leo (remember last week's Leo chaos?) as both the sun and moon travel in the fire sign. This encourages positive energies toward the adoption of a confident, playful, and dynamic approach to life.
Read Me: Your Leo Season Horoscope: Embracing Bold Beauty
On Monday, the sun in Leo forges an awkward aspect with Uranus (planet of change) in Taurus, which could cause a few impulsive purchases. If you want something badly enough, nothing will stop you from getting it.
On Wednesday, Mercury (planet of communication) finally—thankfully—turns direct after its three-week retrograde phase, which can mean that delays and frustrations gradually come to an end. As always though with Mercury retrograde, it would be best to wait a week or so before initiating new projects or plans. Let Mercury regain its forward stride first.
Also on Wednesday a new moon in Leo will grace our presence, which is the perfect opportunity for a new beginning. This is a great time to go ahead with any self-promotion or advertising of products. It's also excellent for beginning a creative project or a love affair—even if it's with yourself. (If you're focused on the latter, here's a self-care candle ritual for the Leo new moon.)
Here's how the planets will affect your sign this week.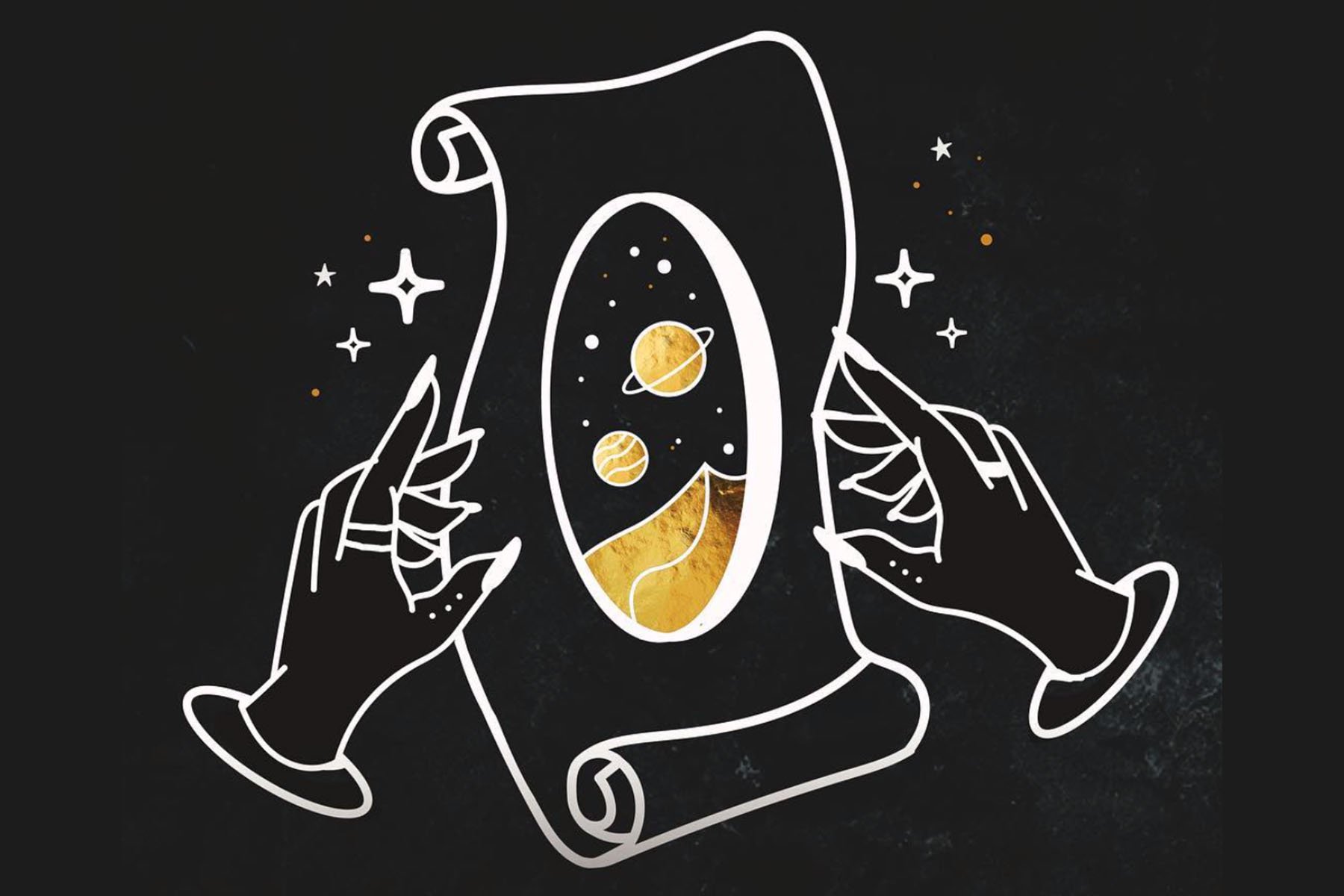 Courtesy of @becca_reitz
Aries (March 21 – April 19)                
There's a huge emphasis on your creativity and leisure sections—with three planets in this zone. So prepare for the next few weeks to be all about enjoyment, Aries. As Mercury turns direct on Wednesday you'll finally get a break from something that's been delayed. Lastly, this week will be sending you some good ~love vibes~ so make the most of it!
Read your full Aries weekly horoscope.
Taurus (April 20 – May 20)                 
With Venus (planet of beauty) in your domestic zone this week, taking artistic elements to the next level at home may become a priority. What inspires you? Purchase a piece of art that brings out inspiration. What's more, the new moon is also traveling through this zone, so it's the perfect time to bring in something new to the mix at home (a new pet, new flowers, or cooking a new recipe will do!).
Read your full Taurus weekly horoscope.
Read This Now:Why It's so Important to Introduce New Things Into Your Life During a New Moon
Gemini (May 21 – June 20)                
You know you're good with words, Gemini. And right now, with the sun and moon in "look at me" Leo, it's the perfect time to showcase your talents. On Monday though, try to hold that boldness back as a public mistake could easily be made here. Lastly, Friday could see you feeling intrinsically connected with someone new. A spiritual connection in the making, perhaps?
Read your full Gemini weekly horoscope.
Cancer (June 21 – July 22)
Money could be flowing to you in more ways than one over the next couple weeks—and some of these ways may be as easy as asking for a raise. While you could see some promising structure in the making here, resist the urge to make that big purchase on Monday. (It's a trap, Cancer. A sun/Uranus trap.) Things should start clearing up on Wednesday though, as the new moon travels through your finance zone—might be the best time to start that creative path!
Read your full Cancer weekly horoscope.
Leo (July 23 – August 22)  
Yet again, you're ruling this week. With both sun and moon in your sign, you'll be encouraged to roar from the rooftops. Because of this, it's the best time to start bigger more progressive projects. On Monday, you may come across a situation where you disagree with someone in power. Practice that ability to listen first, then speak. You'll thank us later.
Read your full Leo weekly horoscope.
Virgo (August 23 – September 22)  
This could be a spiritually inclined week for you, Virgo. And while this isn't easy, preparing for a big mindset change will be the easiest way to achieve it. You may get an invite to go on a trip this weekend, and it'd be a good idea to accept!
Read your full Virgo weekly horoscope.
Libra (September 23 – October 22)
Your social calendar is off the charts this week, and with all these invites, it'll be hard not to over commit. Monday will be the least favorable day of the week for you, Libra, since a secret is bound to surface… but it'll definitely help smooth things out in the long run. Lastly over the weekend, you might meet someone who you find instant chemistry with.
Read your full Libra weekly horoscope.
Scorpio (October 23 – November 21)              
With Mars (planet of passion), Venus, and the sun all moving through Scorpio's career zones, you'll find it hard not to dive all into work. And there's no reason you shouldn't! Shamelessly self-promote because your energy is glowing right now. Speaking of, make those initial steps on Wednesday, during the full moon.
Read your full Scorpio weekly horoscope.
Sagittarius (November 22 – December 21)   
Your wild Sagittarius side is about to come out even more over the next couple weeks. With adventure under your belt, you're ready to do something crazy adventurous. And if you use that new moon energy to start planning your next travel escapade, you could be surprised at what you plan.
Read your full Sagittarius weekly horoscope.
Capricorn (December 22 – January 19)          
Get ready for change over the next month. You're not one to love embracing the new, but you won't exactly have a choice as the planets enter your sector of business, finance, and rebirth. If you're presenting something this week, or trying to persuade a coworker or potential coworker to listen to your ideas, you may need to add a little extra flair. But no fear, Capricorn. You have the new moon on your side.
Read your full Capricorn weekly horoscope.
Aquarius (January 20 – February 18)               
It's about relationships (platonic and romantic) this week for you, Aquarius. The first half of the week will see you teaming up with others to conquer a common goal. Wednesday, with the new moon behind you, it'll be a good time to start a group project—or even channel a little romance. And get ready for an interesting encounter over the weekend.
Read your full Aquarius weekly horoscope.
Pisces (February 19 – March 20)     
Your day-to-day has been a bit all over the place lately, and this is the perfect time to get things back into place. It's also a time to look good and feel good. With your wellness zone highlighted here, you might be interested in your appearance here (what a great time to start going to that workout class!). Lastly, Mercury turning direct could be favorable for you, Pisces. A relationship that slowed down may start to pick up again.
Read your full Pisces weekly horoscope.
Lead photo courtesy of @emoji_of_a_wave