Your Weekly Horoscope: One Sign Rules Them All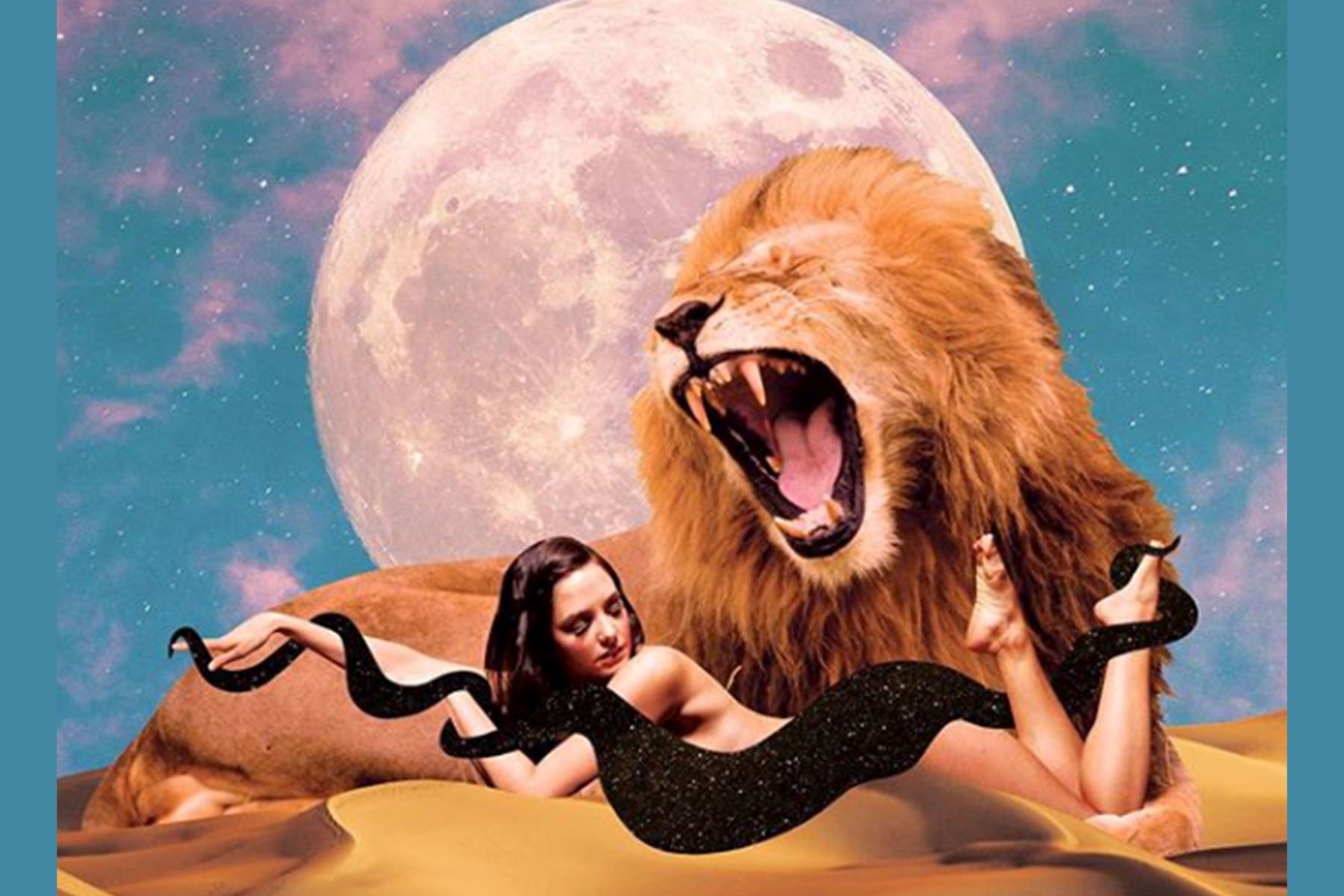 July 22 – July 28, 2019
Ruling planets, that is. Leo is taking over people.
Monday starts off with the sun moving into this characteristic sign, beginning Leo season: a four-week phase that'll encourage us to promote and present ourselves in the best light possible.
With Mars (planet of passion) already in the fiery sign of the Lion, people may have more confidence in general, which can encourage carrying out key tasks with great authority.
Mercury (planet of communication) in its retrograde phase (which, by the way, is also in Leo) merges with Venus (planet of love) midweek, which is an excellent opportunity to talk things over. If there has been a minor fallout, this transit can help get things back on track.
For everyone, Thursday will be a day to make steps forward. Energy may be high as feisty Mars aligns with Jupiter (planet of luck) on this day, making us all feel a little bolder.
Finally, luscious Venus moves into Leo on Saturday, bringing a total of three planets in this theatrical sign: Mars, Mercury, and Venus. This could bring passions, communication, and a showy attitude to the forefront. A change of image or makeover can be a good way to stand out from the crowd.
Here's how the (Leo-centric) planets will affect your sign.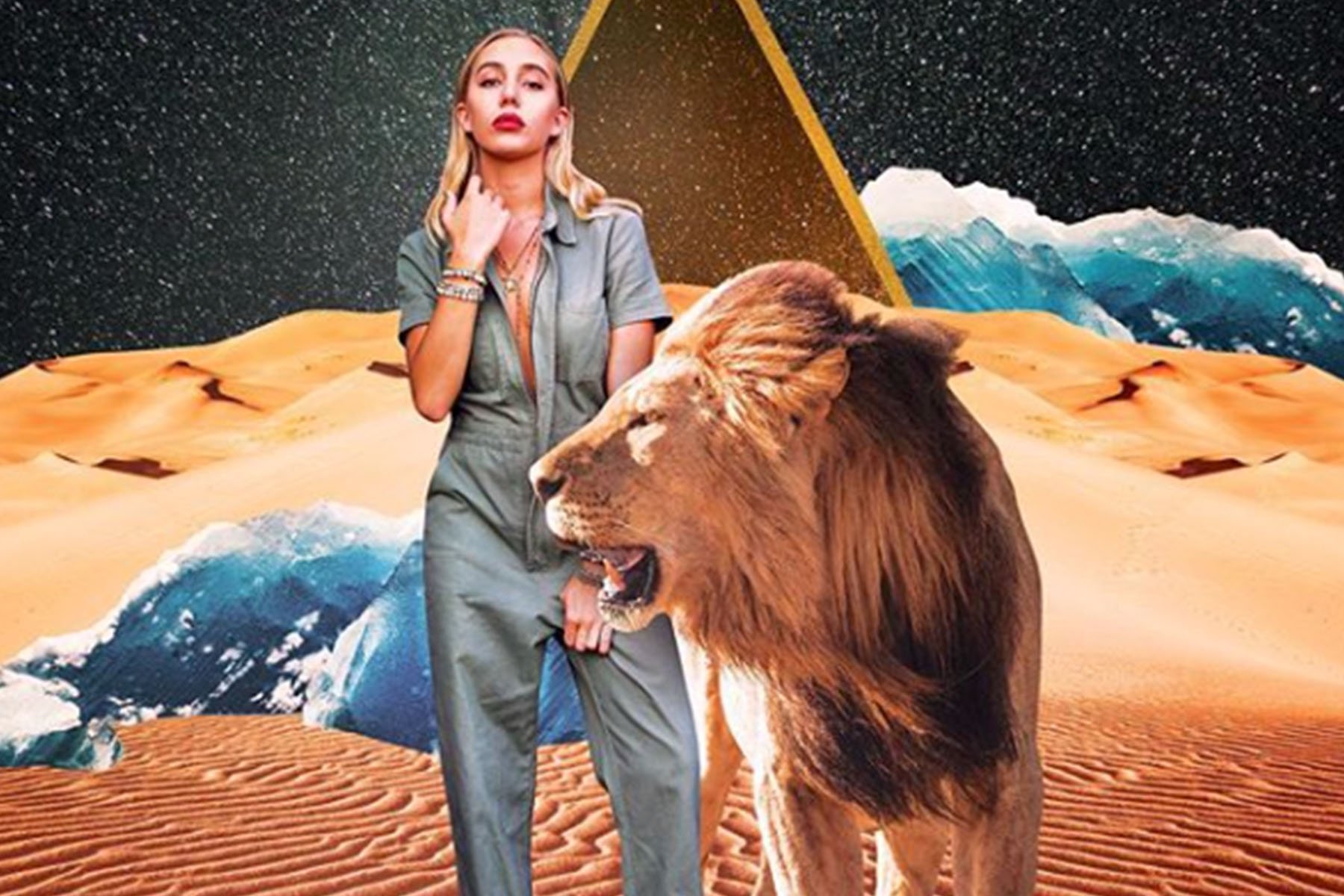 Courtesy of @rachday_
Aries (March 21 – April 19)   
Your creativity zones are about to light up this week as the sun and Venus take over here, Aries. If you've been working on a project, now is the perfect time to share it! Midweek, it would behoove you to reach out to family members. And Thursday will present an opportunity to expand your boundaries and try something completely new.
Read your full Aries weekly horoscope.
Taurus (April 20 – May 20)   
For you, Taurus, home is usually where the heart is. But this week, as the sun motivates you recharge and organize your surroundings, you're feeling especially attached. Do any of those chores include landscaping? Thursday's the day to do it. Thinking of making your space "prettier?" Venus's influence in your home zone on Saturday is the time for this.
Read your full Taurus weekly horoscope.
Gemini (May 21 – June 20)   
You've always been a natural communicator, Gemini. But this week will tap into that talent like never before. Sell, advertise, promote—you'll crush it all. During the middle of the week, that sparkling wit of yours just might win you the best bargain of all time. Saturday, as Venus enters Leo and your talking zones, you'll practically be irresistible to the ones you're trying to attract.
Read your full Gemini weekly horoscope.
Read This Now: How to Attract Anyone, Based on Their Sign
Cancer (June 21 – July 22)     
Oof, that bank account though. With Mars in this zone and Venus joining over the weekend, maybe it's time to shift your priorities? While you might be aware that spending isn't a good idea right now, you may still have the impulse to over-indulge. (It's not the right time to enjoy that random, luxurious dinner, Cancer.) Lastly, get ready for an awesome opportunity to head your way on Thursday.
Read your full Cancer weekly horoscope.
Leo (July 23 – August 22)      
Well damn if this isn't the week of your life, amiright? With all three planets in your sign by Saturday, you'll find that the next few weeks will give you the platform you need to seriously show your best self. This is the time for your showstopping side to come out and play. But don't get too far ahead, as the middle of the week will first ask you to have a needed conversation.
Read your full Leo weekly horoscope.
Virgo (August 23 – September 22)   
Unfortunately, Virgos are not having as much of a ball as Leos these days. As we approach Virgo season, Mars travels through your spiritual sector, followed by Venus over the weekend, and these two together will really set a more reflective mood. It may not be easy to face what you're being asked to acknowledge, but trust us—you'll feel weightless once you release yourself from these emotional burdens.
Read your full Virgo weekly horoscope.
Libra (September 23 – October 22)  
Lots happening this week, Libra. With Venus, your personal planet, acting as a big driver over the weekend, romance is a huge possibility for you—especially since you'll be so charismatic! On Thursday, it looks like you'll catch an event that may turn out to be super successful for you. On this day, you'll want to be noticed by the right people. The best tactic is to put all your effort into engaging with others to make sure this happens.
Read your full Libra weekly horoscope.
Scorpio (October 23 – November 21)          
You know you've been putting a lot of work into your career lately. But your energy may be draining, Scorpio. Try to recharge those batteries this week by revisiting your goals and seeing how else you can attack them. Lastly, you face a decision at the end of the week; the choice you make could turn out to be a very lucrative one.
Read your full Scorpio weekly horoscope.
Read This Now: The Best Career for Your Zodiac Sign
Sagittarius (November 22 – December 21)  
Being an adventure-driven Sagittarius, you bet you're the first one to pack bags for a trip. And that's the energy you'll be channeling this week with Mars and the sun in your section of far horizons. This week isn't just about moving beyond the boundaries, though. An interesting Mercury-Venus aspect is asking you to take another look at a relationship issue.
Read your full Sagittarius weekly horoscope.
Capricorn (December 22 – January 19)        
While you're not typically one to accept change, Capricorn, you do welcome it with open arms this week. And it's probably a good thing because you're being asked to dive deeper into your tendency toward less positive emotions (such as resentment) and how they're impacting your relationships. Lastly, as Venus heads into a sensitive zone in your chart, a budding romantic relationship could actually take a more serious turn.
Read your full Capricorn weekly horoscope.
Aquarius (January 20 – February 18)
The sun moves into your sector of relating on Monday which should kick off a goal to work with others on projects as opposed to alone. Tap into those friendly vibes, Aquarius. Mercury and Venus make an interesting tie in your lifestyle zones midweek, which could inspire you to change up your daily habits. A social event that's happening on Thursday will bring something super exciting your way. Don't miss it!
Read your full Aquarius weekly horoscope.
Pisces (February 19 – March 20)      
What needs more balance in your life these days? With Mars plowing through your lifestyle sector, and the sun moving in on Monday as well, it's time to reassess your habits. Whether this means prioritizing work more or actually getting your butt to the gym (and not just saying you will), this week is your week, Pisces! This weekend is the best time to start, as Venus also enters your lifestyle sector.
Read your full Pisces weekly horoscope.
Lead photo courtesy of @rachday_