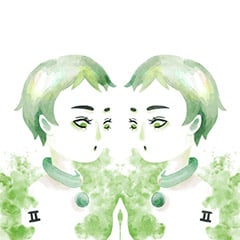 For those born on May 27 (Gemini)
This year you can be your own good luck. No matter what plan you have in mind, especially if it's for some public cause or favorite group, you can make it happen. You can make magic happen for yourself, too. If you doubt this, sometime in autumn an older relative or long-time friend may remind you of your creativity and accomplishments. A business or romantic partner may lose patience with you in winter, but it won't be because of anything you've done. In spring, your life will really pick up steam as you connect with movers and shakers in public and then with brilliant, inspiring friends in private.
In-depth Birth Horoscope
Find out how the planets' positions at your birth influence your entire life, from your relationships to your finances and much more.