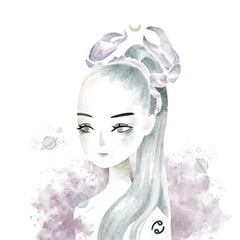 For those born on June 26 (Cancer)
You can look forward to a year full of energy and socializing! Do most of your planning and scheduling from home, but there's no need to do a lot of entertaining. Things will slow a bit in the fall, perhaps when a plan or two falls through. Catch your breath and proceed happily into winter, when a partnership may require an overhaul, perhaps stemming from a misunderstanding over money. Embrace change, however big. This year enjoy being outgoing, generous, lucky, and happy. You're charming, too, especially one on one. Nothing can stop you or slow you down!
In-depth Birth Horoscope
Find out how the planets' positions at your birth influence your entire life, from your relationships to your finances and much more.