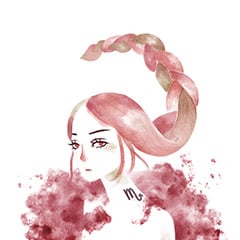 For those born on October 23 (Scorpio)
Feelings may be strong, and you'll wear your heart on your sleeve this year. The outside world might bruise your heart at times, but home will be your refuge. Dreams and dreamtime will be important, too. Consider keeping a journal. You could have a great personal insight in late November to enrich the whole year. February will be a big month when a dream could actually come true. Indulge in some creative fun in March. In June you may choose to be exceptionally charitable. If so, think of it as paying it forward. Have a very powerful, personal year.
Love is in the air... Get a free psychic reading! Call 1-800-913-2771
In-depth Birth Horoscope
Find out how the planets' positions at your birth influence your entire life, from your relationships to your finances and much more.