Weekly Horoscope: Full Moon in Taurus Brings Romance + Possessiveness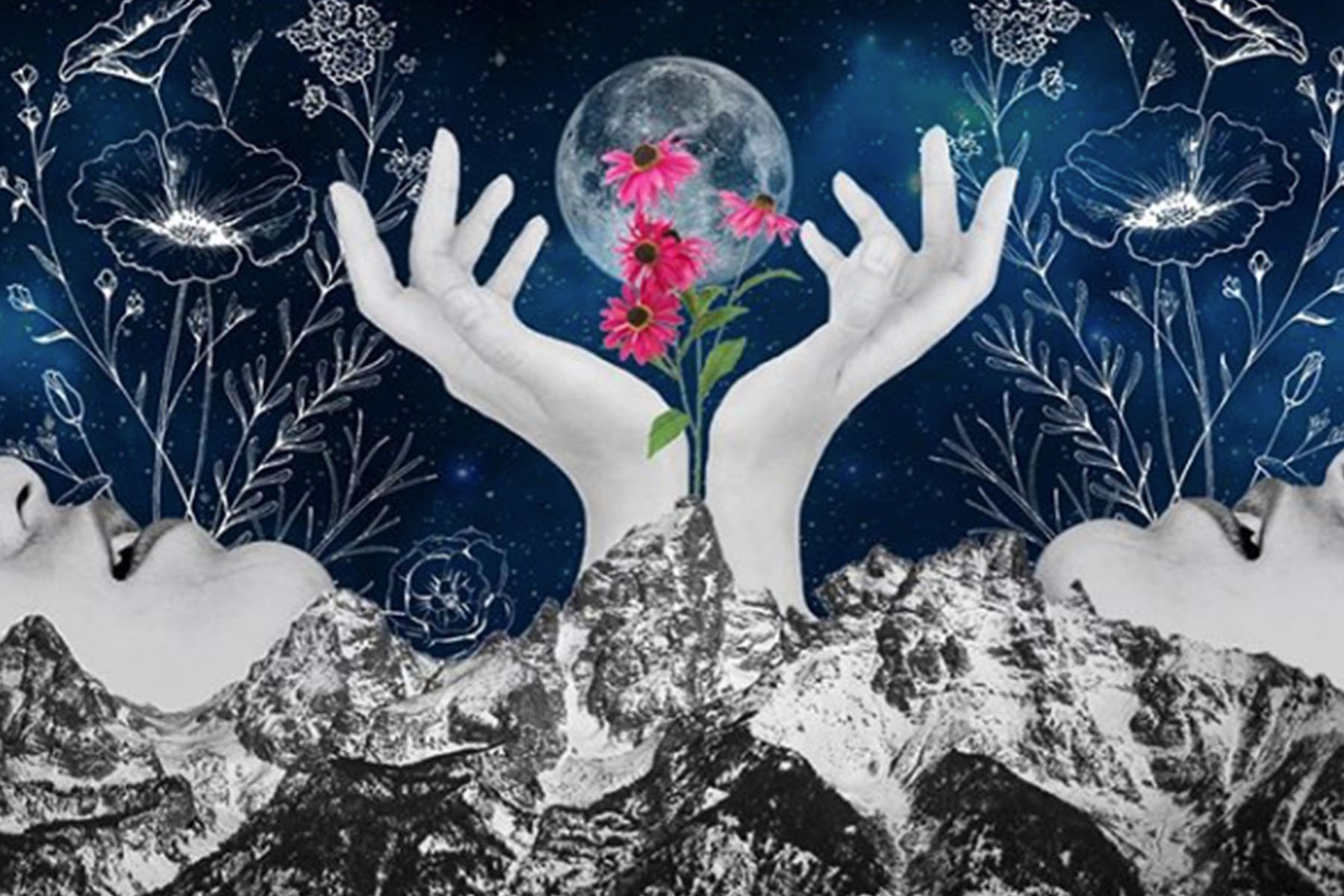 November 11 – 17, 2019
Intensity rises this week. With Mercury (planet of communication) in Scorpio aligning with Tuesday's full moon in Taurus, feelings could come to a head in a sensual and romantic way—but also in a possessive and controlling way. So it's wise to pause before making any key decisions.
Also on Tuesday, there's a lively aspect between Mars (planet of passion) and Jupiter (planet of luck) that might inspire action.
The intensity continues on Wednesday as the sun (planet of self) aligns with Pluto (planet of transformation), which could coincide with the need to make a decision. Something could shift over the course of the day. Additionally, Mercury in retrograde forges a harmonious tie to Neptune (planet of illusion) here, which could cause confusion. Think carefully before signing anything or making promises.
Finally, Venus (planet of love) angles toward Neptune on Thursday, which could see people indulging in romantic or financial fantasies. Mars continues its journey through Libra, though, encouraging a proactive stance regarding relationships.
Read Me: Your November Monthly Horoscope
How the Planets Will Affect Your Zodiac Sign This Week
Courtesy of @ivybeckervisuals
Aries (March 21 – April 19)   
This week will stay focused on business issues as well as relationships. With Mars flowing through your relation sector, this is a great time to put an extra umph into resolving any partnership issues. Finances should come to mind during the Taurus full moon, as you may feel the urge to splurge. Try to stay balanced this week, Aries; ask yourself if you really need that huge TV.
Read your full Aries weekly horoscope.
Taurus (April 20 – May 20)   
Your career and your romantic partnerships are in question this week. And with the full moon in Taurus, your feelings and desire to know the answers could be energized all the more. You may want to go "all in" on a project or take a partnership to the next level. Remember though: During this time, your emotions could overrun your mind, so take things slow. Toward the end of the week, you may want to collaborate with someone on a new business opportunity. Just make sure you've panned out all the details before following through!
Read your full Taurus weekly horoscope.
Gemini (May 21 – June 20)   
Gemini, with your scattered mind it can be easy to multi-task. This week, with planets covering all sections of your chart, you'll be asked to do just that. Key focuses will be: everyday routines, relationships, finances, and career issues. While the full moon may help you hone in on these, you might want to take a "me day" at some point this week to relax. Figure out what you want before you make moves this week—Mercury is still retrograde.
Read your full Gemini weekly horoscope.
Cancer (June 21 – July 22)     
Get ready for some ups and downs in the love department this week, Cancer! The sun is moving through your romance sector, but because Mercury's still retrograde, plans with your partner may go haywire. The full moon in Taurus could encourage you to dive deeper into a relationship that seems mysterious to you. Lastly, the sun-Pluto aspect will inspire you to team up with someone else on a new passion project.
Read your full Cancer weekly horoscope.
Leo (July 23 – August 22)      
Your home sector is lighting up this week with both the sun and Mercury retrograde stationed here. You may find (or lose) sentimental objects or anything that pulls you back to your past. On Tuesday, the full moon focuses more on your future plans. This is a great time to start mapping out how to achieve your goals. Romance is less prominent this week, Leo, so you may want to take a step back there.
Read your full Leo weekly horoscope.
Virgo (August 23 – September 22)   
You may be inspired to brainstorm a lot this week, with both the sun and Mercury in your communication zone. But remember that Mercury is still retrograde, so while it's great to have those discussions, they may not result in anything right away. The full moon in Taurus is expanding into your travel zones—take the break if it's needed! Lastly, the Mars-Jupiter aspect this week could see you buying key items to spruce up your home. Get into that creative side, Virgo.
Read your full Virgo weekly horoscope.
Libra (September 23 – October 22)  
Mars is still in your sign, so make use of it this week to say what you need to say and face issues straight on. The full moon might make you want to splurge a little more than usual, so talk yourself down from any crazy, whim-inspired purchases. Thursday may include a trap: Someone may sweet talk you into doing something that isn't right for you. Stay strong!
Read your full Libra weekly horoscope.
Scorpio (October 23 – November 21)          
It's still your season, Scorp. So it's the best chance to embrace your darker self and face those traumas in order to heal and move on. But once you face them, make sure you have a clear idea as to what to do next. Neptune's influence this week could make things a lot more hazy than they need to be. While the full moon may have you asking questions about your relationships, the weekend's sun-Pluto link will bring you the answer.
Read your full Scorpio weekly horoscope.
Sagittarius (November 22 – December 21)  
Mercury rewinds in your spiritual zone: a Sagittarius' cornerstone. And because of this, you might very well be reconnected with someone from your past this week, in order to heal old wounds and move on. That full moon on Tuesday forms while in your lifestyle zone, so feelings could be highlighted here.
Read your full Sagittarius weekly horoscope.
Capricorn (December 22 – January 19)        
You're always busy looking ahead, Capricorn. But this is the best week to look at "the now." What could be improved? What are your ideas for the future? There's also a highlight in your social zones, which may bring about an event that sees you meeting someone from your past. Finally, that full moon in your social sector is making this a great time for a date! Just go with it and have fun.
Read your full Capricorn weekly horoscope.
Aquarius (January 20 – February 18)
Your plans may seem concrete, but don't get too comfortable, Aquarius. Commitments, plans, or goals could completely fall through this week, thanks to Mercury retrograde. With the full moon in your home zone, get ready for a major mindset shift around your work/life balance. It could also bring about some uneasiness on the home front that you'll have to take care of. It'll all work itself out.
Read your full Aquarius weekly horoscope.
Pisces (February 19 – March 20)      
Pisces' planet, Neptune, is floating around this week making it a great time to gain clarity on something. A couple opportunities may be coming your way, but don't feel pressured to take them. In fact, with Mercury retrograde going on, it might be best to gather more information before you move ahead—small things can easily be missed! This full moon will channel your emotions, which will bring opportunity to feel more, but you also may heal as well.
Read your full Pisces weekly horoscope.
Lead photo courtesy of @ivybeckervisuals