Your Weekly Horoscope: Prepare for ALL the Feels (and Some Other Stuff)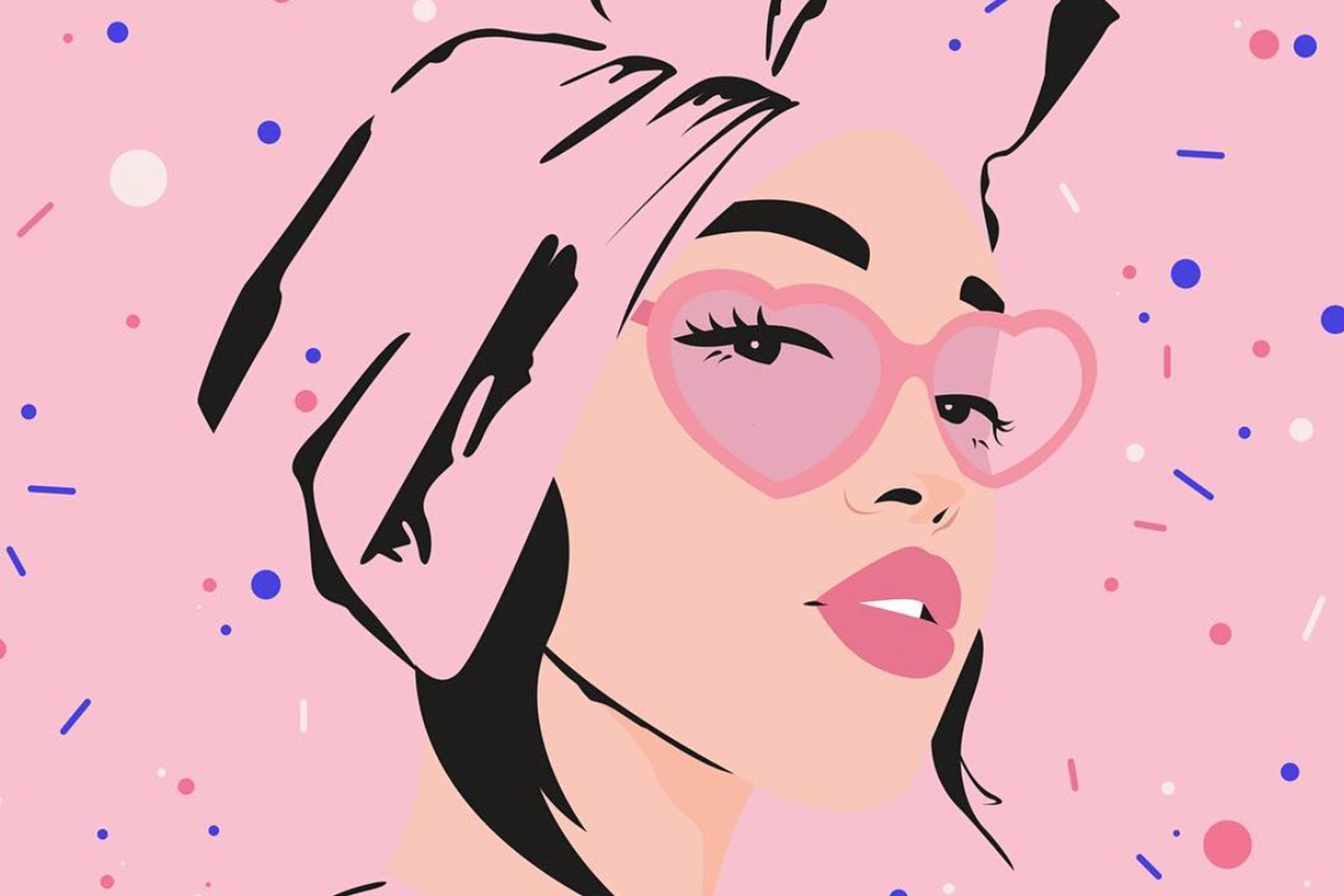 March 18 – March 24, 2019
Great, prepare yourself for yet another busy week! What is it with March this year? With Mercury turned retrograde for several weeks on March 6, Uranus moving into Taurus for the first time in 76 years on that same day, and the emotional Libra full moon coming our way on March 20, we can't seem to catch a break!
Unfortunately, Mercury retrograde was just the beginning, folks. This week—particularly midweek—is going to feel pretty overwhelming. For starters, as dynamic Mars in Taurus aligns with powerful Pluto in Capricorn on March 20, with it comes an intense focus and energy on all things around us. The good news is that this can create an opportunity to blast through obstacles and obtain desired results. The bad news? It can cause a whole lot of mess in the process.
Read This Now: Everything You Need to Know About Mercury Retrogrades in 2022
What's more is that the sun enters Aries on March 20 as well, ushering in the spring equinox, and shortly after we'll see the full supermoon in the sign of Libra. As these momentous seasonal changes come together with such passionate zodiac forces, emotions could get much more intense than normal. Because of this, it would be best not to make any major decisions until emotions are more settled.
On Thursday, the day of the Libra full moon, sultry Venus forges an angle to fiery Mars and forms a harmonious link to Jupiter. This could inspire a desire for clarification or simply conversation.
Read This Now: How to Spark That Creative Power During the Libra Full Moon
Finally, Mercury's communicative tie with hazy Neptune on Sunday could heighten your imagination. This can be helpful for creative work or for simply relaxing and chilling out—which, if you're being honest, would be totally fine after this intense week.
Aries (March 21 – April 19)
As the sun enters your sign this week, you might start to feel like a whole new person. Whatever issues you've encountered in recent weeks should have had closure here so you can get a clean slate. But stay clear-headed as the supermoon approaches with a focus on relationships—past issues may be rising to the surface.
Read your full Aries weekly horoscope.
Taurus (April 20 – May 20)
Prepare to feel bold and confident this week, as fiery Mars aligns with changing Pluto. And as the sun moves into a more personal sector in your chart on Wednesday, you'll be inspired to approach issues that you've been avoiding for too long. Clearing away this emotional baggage should help you embrace that fire the passion that Mars presents. That same day, the full moon highlights your lifestyle and routine. Do you have too much going on?
Read your full Taurus weekly horoscope.
Gemini (May 21 – June 30)   
There's a lot of energy happening this week that's pushing you towards change. With that passion though, you also might see some promise in a relationship that's been developing. In fact, you might be ready to take the next step! But don't be impulsive, Gemini (you know you have a tendency to do that). Lucky for you, some lighthearted energy from the sun in your social sector should help keep you calm during these high-intensity feelings midweek.
Read your full Gemini weekly horoscope.
Cancer (June 21 – July 22)     
Thankfully, your sensitive Cancer emotions might not be as affected as other signs this week. With the sun focused on your goals and ambitions, the next four weeks will encourage you to take next steps if you've been thinking about trying something different. The only problem is that the full moon on Wednesday suggests that you need to pay attention to family duties, which could hold you back.
Read your full Cancer weekly horoscope.
Read This Now: The Top 10 Careers for a Cancer
Leo (July 23 – August 22)      
Starting Wednesday, as the sun (Leo's ruling planet) enters Aries, your sector of travel and adventure is highlighted. Is it time for a vacation? Now's the time to take one! The emotional full moon on Wednesday is charted in your communication realm, which may have you feeling like you have to say something about an issue that's been bothering you.
Read your full Leo weekly horoscope.
Virgo (August 23 – September 22)   
This is heavy-hitting week for you, Virgo, as it'll focus a lot on following your heart—even if what your heart needs isn't what you really want. The sun in an intense sector of your chart encourages you to let go of situations (or relationships) that no longer serve you. And with the full moon beaming on one situation in particular, addressing it will help you move on from the emotional weight you've been carrying for a while.
Read your full Virgo weekly horoscope.
Read This Now: How to Tell Whether You Belong Together, Based on Numerology
Libra (September 23 – October 22)  
Here we go, the sun's about to enter your sector of relationships for the next month. Prepare for it to highlight budding relationships that need attention, or for it to make you feel like you need to come clean about your feelings. Combine this healing energy with the emotional full moon in your sign on Wednesday, and you've got a one-way ticket to Feeling Central. Impulsiveness is one of your weaknesses, so if possible, hold back until you can see things more clearly.
Read your full Libra weekly horoscope.
Scorpio (October 23 – November 21)          
As the sun accentuates your lifestyle and wellness routines, the next month will be a great time for you to re-evaluate what's working for you and what's not. Additionally, the full moon in Libra asks you to re-evaluate your spiritual path. Some self-reflection during this time could do you good, Scorpio.
Read your full Scorpio weekly horoscope.
Sagittarius (November 22 – December 21)  
Midweek, the sun moves into Sagittarius's leisure realm with a focus on games. Heading to a sports game, playing board games, or engaging in competitive sports this week could help recharge you. On the flipside, the full moon could bring romance your way… do you want to take things further? That will be the focal question this week.
Read your full Sagittarius weekly horoscope.
Read This Now: How to Tell Whether You and Your Partner Will Have Great Sex
Capricorn (December 22 – January 19)        
You might start to see problems at home that you can help with as the sun moves into your family sector on Wednesday. On that same day, personal goals and ambitions are highlighted which can make you question where your responsibilities lie: should you be there for your family or should you follow the path to success that's been presented? Just remember, you're a Capricorn: compromise and problem-solving is your jam.
Read your full Capricorn weekly horoscope.
Aquarius (January 20 – February 18)
Mercury retrograde is still messing with your money zone this week, so keep that spending (and contract-signing) to a minimum, Aquarius. On Wednesday, the sun brings talk and thought to your attention which could be making you eager to engage with like-minded people over the next month. The sun's focus on talk and thought comes to head with the full moon's far horizons, so a legal conflict may arise almost immediately this week.
Read your full Aquarius weekly horoscope.
Pisces (February 19 – March 20)      
The next month will be about your finances, Pisces. The full moon in your resources realm hints at a lack of assets to fully address a financial matter. Since Mercury in retrograde is no time to make contractual decisions, try to bide time so that you can deal with this in a few days. That goes for relationship matters, too—stay steady!
Read your full Pisces weekly horoscope.
Photo courtesy of @chungiyoo