Your July 2017 Horoscope: It's Time for a Transformation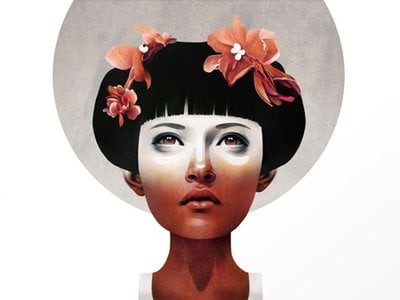 Summer slowdown? No way. With the July 8 full moon cranking up your energy, you'll experience some positive transformational shifts in the upcoming weeks. Your weekday energy will seep into your weekends, and you'll be non-stop productive. In other words, burn the candle on both ends, Babe. The beach blanket can wait.
Aries July Horoscope
You're focused on your home this month—moving, buying, or just doing a major closet cleanout. But it's not only your physical space that's got your attention. Your spiritual home, whether it's your family, partner, or friends, will weigh heavily on you as the month leads up to the July 23 new moon. It may feel like your home is pulling you away from life goals, but don't panic—and don't make any major decisions. As the Sun/Mars conjunction on July 26 occurs, you'll find yourself on the right path.

Standout Days: 1, 20, 26
Challenging Days: 2, 17


Taurus July Horoscope
You've invited a lot of new people into your life these past few months, Bulls, and the interactions that occur near the July 8 full moon will help determine who might stick. The Venus/Jupiter trine on July 18 continues to bring new people your way, while the new moon of July 23 brings far-flung relatives to your door—or your phone screen. Listen to everyone, but don't agree to any serious commitments. There's a lot of false communication flying these next few weeks. Make sure to keep a record of any serious conversations; you'll be glad you covered your back.

Standout Days: 4, 18, 31
Challenging Days: 17, 30


Gemini July Horoscope
Repeat after us: You've got this. As the Moon/Mercury square of July 1 shakes your self confidence, give yourself a boost, whether that's carrying a crystal, confiding in a friend, or just finding a mantra that can help shore up your mood. As the July 8 full moon approaches, you're finding a lot of money-making opportunities coming your way. Maybe it's a new job offer, maybe your business is finally taking off, but whatever it is, remain in control and don't say yes without doing a full workup of potential outcomes. And don't get too caught up in work. As the July 23 new moon approaches, social opportunities skyrocket, especially with casual acquaintances. It just may be that one of these people can help take your career and your financials to the next level, so indulge in casual work conversation over a BBQ—it'll literally pay off.

Standout Days: 14, 25, 28
Challenging Days: 4, 20


Cancer July Horoscope
You've been all about work for the past few weeks, but the full moon on July 8 is pulling your focus to love. Even if you're single and not actively looking, the stars say it's likely someone will cross your path—and even if the timing doesn't seem "right," it just may stick. Coupled up? You can't avoid that conversation (you know the one) forever. Around July 8, it will come up, so stop beating around the bush and tell the truth about what page you're on, even if it's tough. On July 23, the new moon finally breaks a logjam in your financial sector. Don't go on a spending spree right away, as it might take time for new revenue to manifest, but take heart that the steps you've been taking these past few months to increase your cash flow are working. As Venus moves into Cancer on July 31, you're feeling a bit like a homebody. Embrace it, but don't stay under the covers alone, if you know what we're saying.

Standout Days: 4, 20, 28
Challenging Days: 13, 17


Leo July Horoscope
Roar! Lions are feeling extra-frustrated toward the July 8 full moon. You've got ideas buzzing around your brain, but it just feels like the people you confide in aren't on board or aren't listening. They'll come around eventually. For now, use this time to tune into what you think. It's your intuition, not your friends' opinions, that matter the most here. The Leo July 23 new moon is complicated, as plenty of people come to you with their own problems. Staying a bit aloof will serve everyone well. By the time the Sun/Mars July 26 conjunction occurs, everything will become more clear, and asks from friends won't feel like a burden.
Standout Days: 9, 22, 23
Challenging Days: 14, 20


Virgo July Horoscope
Phone vibrating every five seconds? The July 8 full moon cranks up your social life, and you'll likely find that bringing social groups together is the best way to go—not only won't you have to run from one commitment to the other, but you may find other benefits to having all your friends in one place: Think unexpected matches, potential work opportunities, and a lot of fun. On July 23, you're feeling restless—the antidote is to stop everything and chill for a bit, either solo or with a partner or friend. While a large social circle is fun, you need a really tight one-on-one connection at the end of the month. As Mercury enters Virgo on July 25, you can do no wrong at work. Your attention to the details will pay off in a big way.

Standout Days: 4, 7, 19
Challenging Days: 5, 18


Libra July Horoscope
As the July 8 full moon approaches, you're getting major accolades and opportunities at work. And while you're excelling on the clock, you may find friends and family resentful, especially if you're suddenly traveling a lot or working late. Don't turn it into an issue, it'll pass naturally. But do make time for your favorite people around July 23, when the new moon promises a really fun few evenings with friends. After all, Libras are all about balance—you can work hard and play hard, promise.

Standout Days: 4, 11, 20
Challenging Days: 17, 24


Scorpio July Horoscope
Feeling like you want to tear your hair our every time you scroll through the news? Instead of taking to social media, The July 8 full moon encourages you to think about how you can make an actionable difference close to home. Doing drives a Scorpio, so getting involved in an action group will tamp down your frustration and make you feel a part of something bigger than yourself. And people are paying attention! The July 23 new moon amplifies your public presence. Think before you talk (or Tweet) and you'll be pleased with the result. And pay attention on the home front too: The Sun/Mars conjunction on July 26 brings a long term issue to a head with a loved one. Again, think before you speak!

Standout Days: 9, 20, 22
Challenging Days: 1, 17
Sagittarius July Horoscope
Life is good, Sags, and you're feeling it during the July 1 Mars/Jupiter conjunction. That gratitude pays off, softening your stance in tricky convos with loved ones around the July 8 full moon. Because you're coming from a place of good will, it's likely the conversations will be resolved in your favor. As the new moon approaches on July 23, always risk-taking Archers are ready to take a major leap. Go for it! But remember: You're always stronger when you've got people behind you. Ask for help and advice to really bring your venture to the next level.

Standout Days: 1, 14, 28
Challenging Days: 2, 13


Capricorn July Horoscope
Pressure is rising as the Mars/Jupiter opposition approaches on July 2. Take some deep breaths—the tension in the air does not directly affect you, and the more you can recognize that, the better off you'll be. With the July 8 full moon, relationships take center stage. Succumb to love and not having every single thing planned out. On July 23, the new moon may bring up an obstacle—scheduling conflicts, a financial misunderstanding, some paperwork problems. Handle it head-on; denial will only make issues worse.

Standout Days: 6, 19, 29
Challenging Days: 2, 9


Aquarius July Horoscope
People are paying attention to you as the July 8 full moon nears, but it's not all positive. Be prepared for some critiques about your life choices—and use those comments to gain insight into who you really want in your life going forward. And don't let the haters drag you down. You may find your confidence wobbling during the Mars/Uranus square on July 17; try these confidence-boosting tricks to remind you of just how much you rock. As the July 23 new moon nears, romantic flames are sparked. You're in the driver's seat. Decide what you want out of your love life right now—it may not be commitment.

Standout Days: 7, 20, 31
Challenging Days: 17, 20
Pisces July Horoscope
The stars say to follow your passion on the full moon of July 8. Register a domain name, message that person you've had a crush on, or book a meeting with your boss to talk next-level steps. Whatever it is, act quickly. On July 13, the Moon/Neptune conjunction turns up your sensitivity and intuition—follow it where it leads, even if it's to an unexpected place. By July 23, the new moon is confusing you by offering multiple options that all sound amazing. Take it slow: You're not missing out by weighing your options and delaying a decision. After all, life is pretty good right now, and you may not need a huge change.

Standout Days: 1, 8, 28
Challenging Days: 17, 22
Feature art by Ruben Ireland.
Want more spirituality, mysticism, and advice for bringing your spirit to the next level of awesome? Follow us on Instagram.
Looking for beauty and style tips for your sign? You'll love:
The Most Powerful Crystals for Your Zodiac Sign
Your Zodiac Sign Can Help You Love Your Body. Here's How.
Here's the Best Perfume for Your Zodiac Sign. You're Welcome.