Oh Yes, You Are a Queen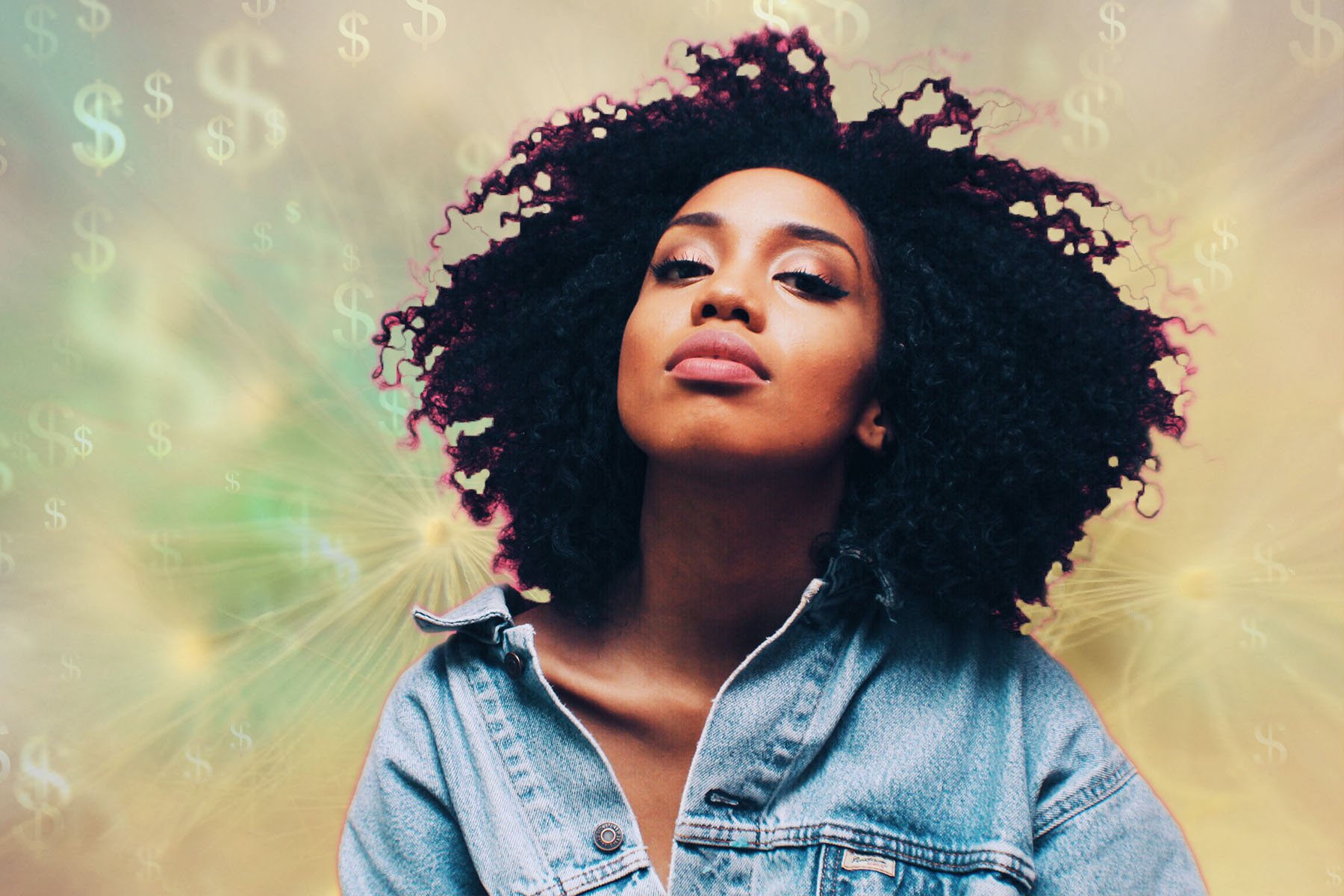 I was standing on a rooftop in Marrakech. Candles flickered in the gentle African breeze, rose petals were strewn underneath my feet, and incense smoke wafted from the courtyard below. And I wasn't alone. I was surrounded by 15 women in white, as well as one of my best friends, Veronica Varlow. Tonight was special. With the glowing crescent moon as our witness, it was our collective wedding night.
This was the culmination of the Radical Self Love Temple, a five-day retreat I had dreamed up the last time I had been in Morocco. There is something enchanting about this place—it is a kind of a vortex. When you're so far removed from your normal life, the revelations and emotional breakthroughs come thick and fast. It was the perfect place to turn on (go within), tune in (interact with others), and drop out (discover your own magnificence).
Women had dragged suitcases from as far away as Austria and Australia to join me in Africa. Now we were sharing dreams over breakfast, laughing as we shopped for colorful kaftans in the afternoon heat, and whispering secrets as the sun dipped low on the horizon.
Sisters in transformation.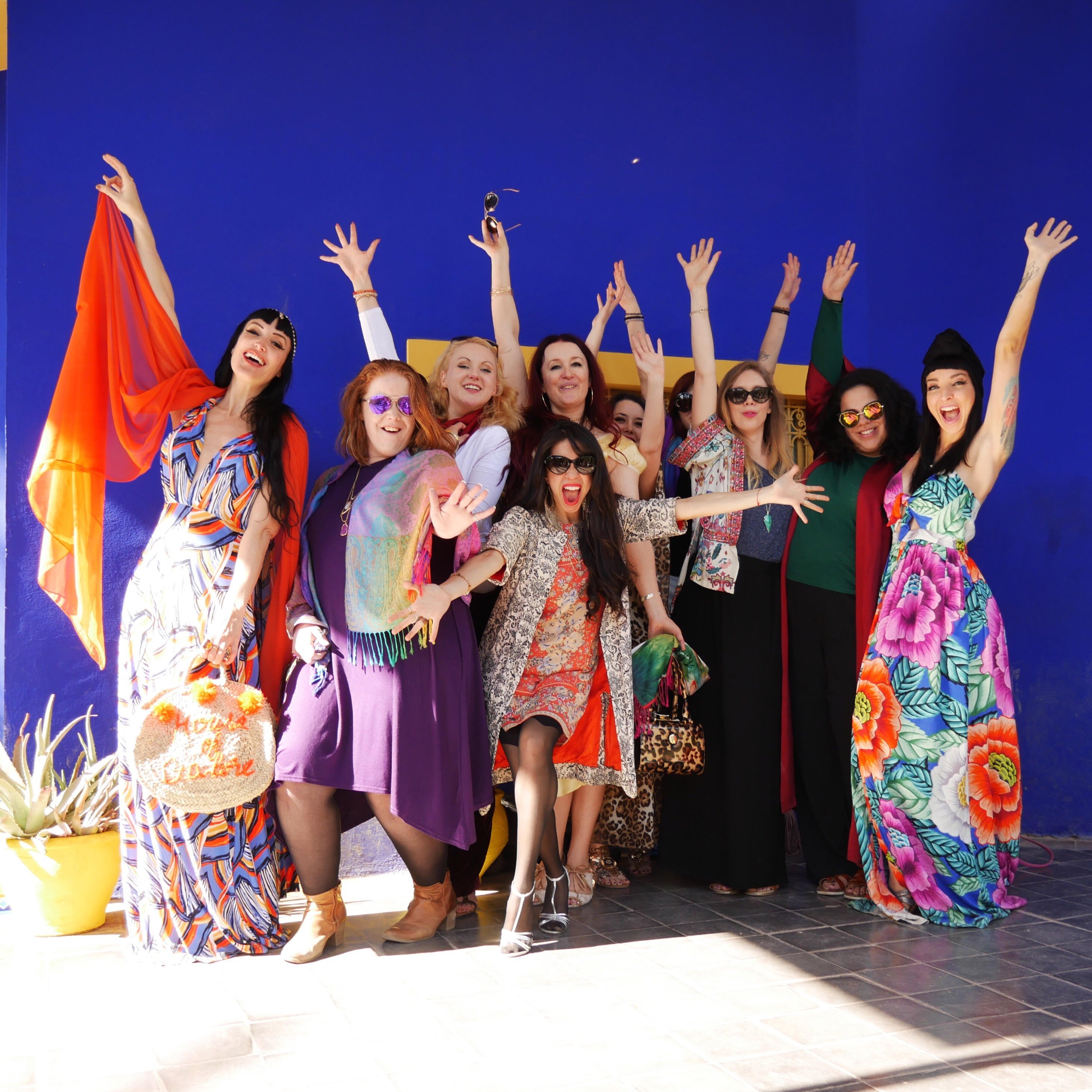 For the last five days, all 15 of us had spent hours sitting in a circle and connecting. We had torn down what wasn't working in our lives and thought about new ways to create change. We had covered ourselves in oils and learned tantric breathing, written in journals as tears fell onto the pages, and passed out hard at night. And in between all that, we haggled in the Technicolor souk, rode camels, got scrubbed down in candlelit hammams, and purchased many, many rugs and blankets (I somehow managed to pack 7 in my suitcase).
And now, it was our final evening. We had been scrubbed and massaged hours before so we were gleaming and soft. Some of the women had bought themselves wedding rings. One beautiful woman, whose broken engagement had haunted her, draped herself in a veil and floated down the aisle like a ghost.
One by one, we walked up to an enormous mirror framed by candles. We stared into our own eyes, and recited wedding vows. When I looked at myself, illuminated from above by the moon, I was astounded. I barely recognized myself, but I didn't look like a stranger. Instead, I saw a woman with a deep wellspring of power and strength that I had never acknowledged before. I was struck by my own beauty. And the vows that tumbled out of my mouth were bold and unrelenting.
When I was finished, I looked deep into my own eyes again, wanting to capture the moment in my memory. I kissed my reflection, leaving a sticky pink mark on the mirror, and when I walked back to the group, I strutted with total confidence.
Feeling stronger and yet more vulnerable.


The next morning, we hugged goodbye over a breakfast of chocolate croissants, freshly-squeezed orange juice, strong Moroccan coffee, and peppermint tea. Amidst the tears and laughter, there were plans to meet up again, to travel together, and to even renew wedding vows in a year!
As the women left, the transformations that had occurred became even more apparent. Some women were unrecognizable, radiating joy, peace, and beauty instead of pain and doubt. Others discovered dreams, healed old wounds, and found new elements in themselves they had never known existed. The metamorphosis in all had been large and all encompassing and followed them across the globe to their "old" lives.
Some kind of alchemy occurs when we gather purposefully and allow our walls to come tumbling down. We each left Morocco as different women: stronger and yet more vulnerable, braver and yet more sensitive, more joyful and yet more compassionate. It was the most transformative trip I've ever taken, and the power rested in the shared experience.