Weekly Horoscope: October 11-17, 2021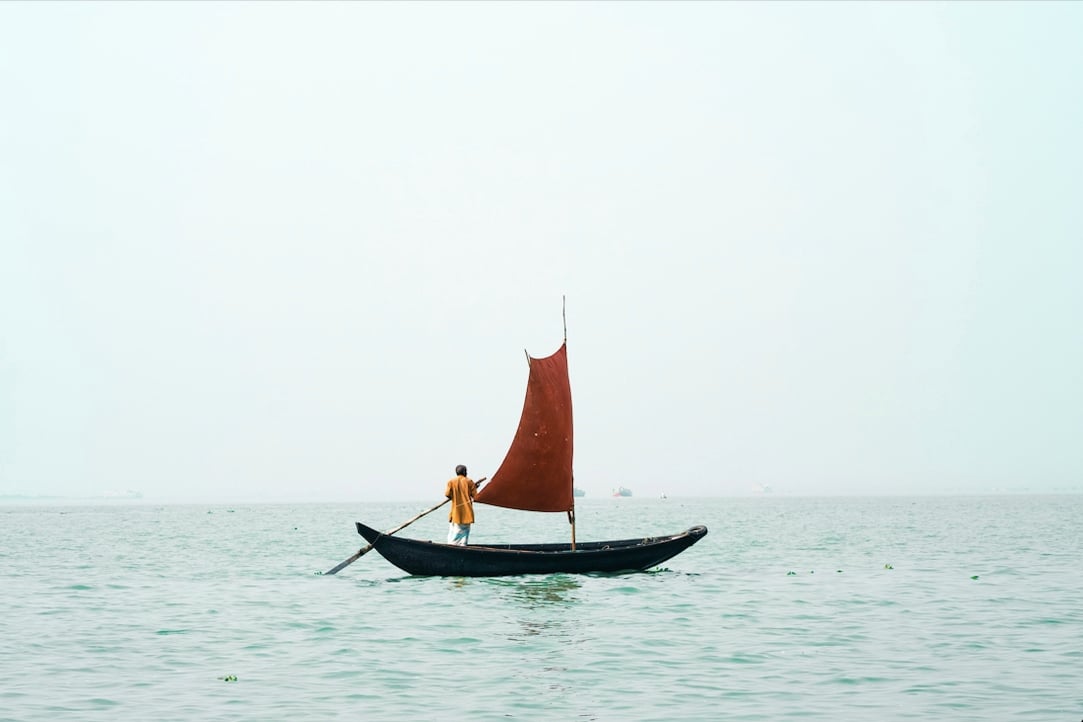 October's coming along swimmingly—is it not? With the abundance of air, it's felt (mostly) smooth sailing. This week is no exception. On Wednesday, Venus in Sagittarius begins a sextile to Saturn (planet of limitations) in Aquarius, slowing the roll of an otherwise flighty placement. Sagittarius asks that we seek out novelty wherever the planet of love beckons, but the Saturnian energy reminds us to come home when the adventure's done.
The sweetness continues with the sun's (planet of ego) trine to Jupiter (planet of expansion) on Friday, implying positive feelings surrounding the self and ego. It's additionally an ideal day to jump into a new field of study, so seize the day!
Unfortunately, no week is without its more tumultuous astro-weather. The Libra sun's square to Pluto in Capricorn on Sunday acts as the week's raincloud, forcing some painful realizations and struggles. Sure, it may be a little rough, but thunderstorms don't last forever.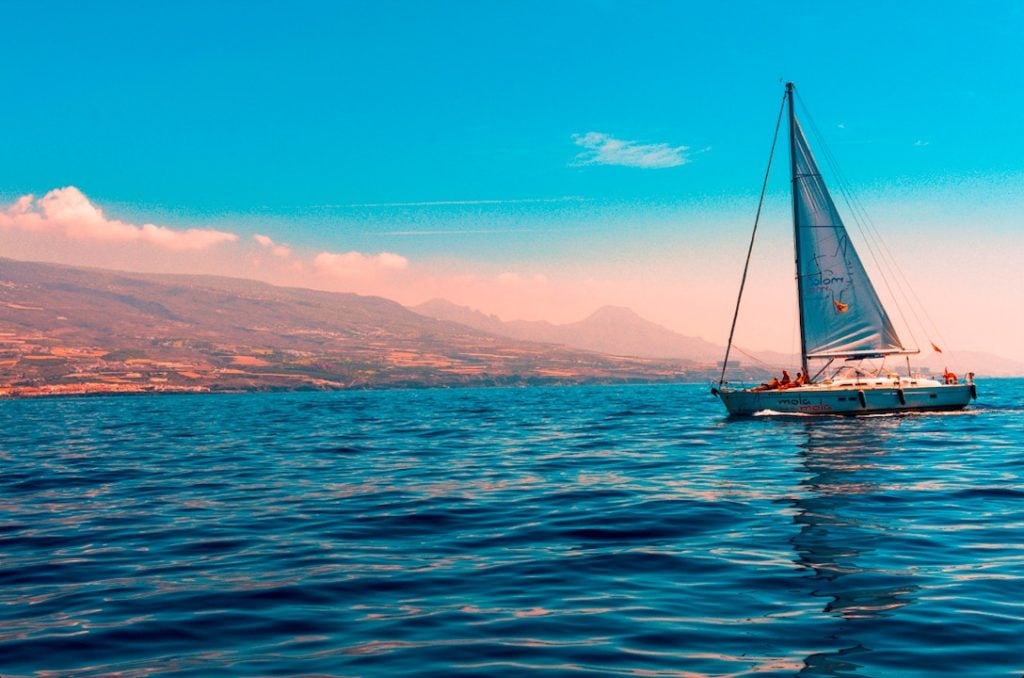 Your Zodiac Sign's Weekly Horoscope
Aries
Been itching for a little adventure, Aries? With Venus in Sagittarius wandering through your philosophy and travel sector, your head may be feeling a little in the clouds. Fortunately, lovely Venus' sextile to Saturn in Aquarius on Wednesday helps to anchor you in the present. With this planet of limitations in your network zone, you might benefit from asking a few friends to accompany you on these wanderings. Venus' sextile to Mercury on Saturday may increase your need to socialize, so spread your wings, butterfly!
Read your full Aries weekly horoscope.
Taurus
Things may feel a little intense for the next few weeks in the relationship department, Taurus. After all, Venus in Sagittarius is loitering in your intimacy and transformation sector. By the end of Venus' stay in the Archer's sign, your intimate relations may be unrecognizable—in a good way. Fortunately, Venus' sextile to Mercury this Saturday will give you the opportunity to talk through any tensions you may be experiencing. Change is good, and it'll be easier if you embrace it.
Read your full Taurus weekly horoscope.
Gemini
Feeling the love, Gemini? Since last week, Venus has been in your sister sign, Sagittarius, and your romance sector. With the Libra sun trining Jupiter in Aquarius on Friday via your romance and creativity sectors, you may be feeling particularly inspired to finish that painting or start that novel. After all, creation is what you do best. However, your artistic undertakings don't need to be a single-person job. Venus' sextile to Mercury on Saturday encourages a bit of collaboration.
Read your full Gemini weekly horoscope.
Cancer
How are things on the home front, Cancer? All of the Libran energy of the last few weeks has been lighting up your family zone. The Libra sun's trine to Jupiter in Aquarius in your transformation sector on Friday will continue this domestic theme, possibly bringing a bit of (positive) change to your home life. You're not the keenest on change, I know, but we all need to clean house every once in a while.
Read your full Cancer weekly horoscope.
Leo
I see you've been stealing a bit of Gemini's master communicator thunder, Leo. All those lovely Libra vibes have been moseying about in your communication zone, inspiring some of your cleverest quips (or most uncomfortable faux pas', given Mercury retrograde). With Venus in Libra's trine to Jupiter in Aquarius and your romance sector on —–day, you may end up channeling your verbosity into some real Casanova-esque lines.
Read your full Leo weekly horoscope.
Virgo
Been feeling off your A-game, Virgo? Wednesday's Venus in Sagittarius sextile to Saturn in Aquarius is shining a light on your sectors of home and routine, respectively. Perhaps it's time to reconsider how you spent your time after work. Have you maintained a healthy work/life balance? If not, it's time for a reckoning. You're a hard worker, Virgo. Don't let your work bleed into your playtime.
Read your full Virgo weekly horoscopes.
Libra
Much like Leo, you'll be quite the smooth talker this week, Libra. On Wednesday, Venus in Sagittarius makes a sextile with Saturn in Aquarius in your sectors of communication and creativity, respectively. This week, you have more wit than a little bit. Additionally, with your natural charm and the many Libra placements in your appearance zone, you're more than a little persuasive. Use your powers of communication wisely.
Read your full Libra weekly horoscope.
Scorpio
Libra season hasn't been the easiest for you—has it, Scorpio? With the sun, Mercury, and Mars in your sector of the unconscious and hidden, you may have been feeling more than a little uncomfortable. Wednesday's Venus-Saturn sextile will add a little levity to the intensity, bringing your focus back to your home and family. If it's been a while since you've spoken, be sure to give them a call!
Read your full Scorpio weekly horoscope.
Sagittarius
Has Venus in your sign been serving you well, Sagittarius? The adventuresome vibes are right up your alley, so take advantage of them! Take a night out on the town with someone new or change things up appearance-wise! However, Wednesday's Venus-Saturn sextile tempers your wandering tendencies a bit—perhaps for the best. There's nothing wrong with being a flâneur, but a little more direction might serve you as well.
Read your full Sagittarius weekly horoscope.
Capricorn
How's work, Capricorn? With the sun, Mercury, and Mars sitting in your career zone, the office has probably been on your mind even at home. Are you satisfied with your current career path and/or projects? Mercury's continued tenure in retrograde may have you reconsidering your plans. However, the sun-Pluto square on Sunday may shake things up a bit. Fortunately for you, there's (relatively) little that can go wrong on the weekend but keep your eyes and ears open for the beginning of the workweek.
Read your full Capricorn weekly horoscope.
Aquarius
The Libra sun's trine to Jupiter in Aquarius on Friday makes it an excellent weekend to kick it with the homies—and maybe even make a couple of new ones. But don't think this weekend will simply be one for partying and amusement. The sun, Mercury, and Mars are in your philosophy and education zone, so prepare yourself for a bit of "real talk." 
Read your full Aquarius weekly horoscope.
Pisces
How have the transformations been going, Pisces? The lovely Libran energy has been hanging out in your rebirth zone, triggering an abundance of changes in your life. Sure, it may not have been easy, but it's definitely been necessary. Fortunately for you, a sextile between Mercury in Libra and Venus in Sagittarius softens things up a bit, giving you a little luck in career conversations.
Read your full Pisces weekly horoscope.
Photos courtesy of Md Towhidul Islam and Szelei Robert on Pexels.