Weekly Horoscope: December 26 to January 1, 2023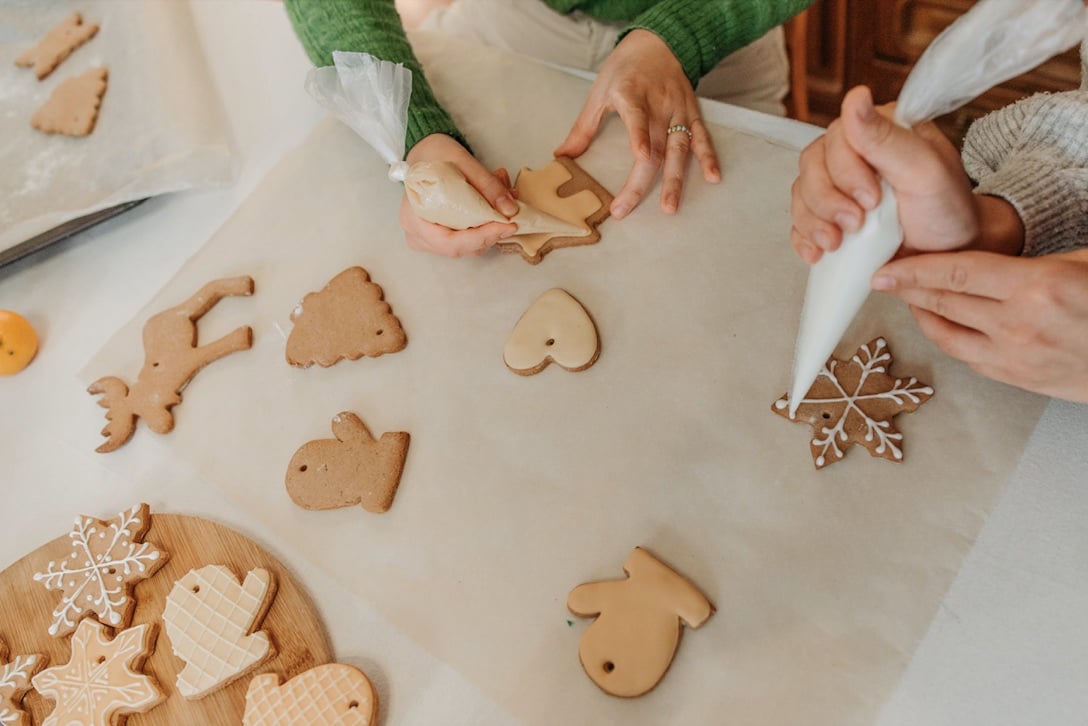 You've got a few days left before the calendar turns over, revealing a fresh new set of months and giving you endless opportunities for a reboot. Still, it looks like the universe has a couple more challenges to throw your way before you can start over with fresh 2023 energy.

Tuesday's confrontational square between the deep-feeling moon (our emotional motherly influence) and Mars (the planet of war) retrograde gets things going as it stirs up potentially painful memories and brings out deep emotions that should be dealt with. Luckily you don't have to do it alone. Do some of the heavy work while surrounded by the people who know you best and can support you in the way you need them to.

Wednesday's vibes are a lot more constructive and fulfilling as graceful Venus (the goddess of relationships) sextiles gentle Neptune (our cosmic dream weaver) and the moon's rays reach out to chatty Mercury (the planetary conveyor of information), Venus, Uranus (the planet that likes to change things up) and Neptune. There still might be some lingering self-doubt to shake. But overall, these are good aspects for finding love or reassuring yourself that the partner you already have is the one you're meant to be with. Stop second-guessing yourself and thinking you don't deserve good things.

On Saturday, New Year's Eve, festivities might not be all they live up to be as the moon has you in a downward emotional spiral while it squares Mercury, Venus, and Pluto (the cosmic deep thinker). Don't let not being in the mood to give the year a huge sendoff ruin everything, though. It's not the end of the world, just the year. And there's nothing wrong with spending the last hours of 2022 in a contemplative, lowkey mood surrounded by a few close friends (or even alone if you prefer).
Your Zodiac Sign's Weekly Horoscope
Aries
With your warrior planetary guide Mars retrograde this week, you're more likely to slow down and think before you act than at other times of the year, which isn't a bad thing, Aries. Although this contemplative state easily stirs painful memories, it's harder to run from necessary emotional confrontations. Sometimes you have to really feel all the feels before you can move on. Making a fresh start won't be painless, but it's so worth it.
Read your full Aries weekly horoscope.
Taurus
There's a big "out with the old and in with the new" vibe this week. However, you're one sign that has difficulty forgiving and forgetting, even when it comes to your own mistakes. Try not to be so hard on yourself and everyone around you, Taurus. 'Tis the season to be jolly, and it's hard to do that when you have such heavy things on your mind. Take advantage of the lighter moments that help get you out of your gloomy head space.
Read your full Taurus weekly horoscope.
Gemini
This is one of the most festive weeks of the year, Gemini. So, you should be out and about enjoying work parties, socializing with friends, and attending various family functions. And if you're not in the mood for mixing and mingling, there's probably something very wrong. Don't be afraid to push pause and examine what's going on in your head (and your heart). Worry less about being the life of the party and more about why you aren't feeling like your usual outgoing self.
Read your full Gemini weekly horoscope.
Cancer
There are many fulfilling times with family and loved ones to look forward to this week, Cancer. However, there are also some moody moments that won't quite live up to the hype of what you feel the holidays should be about. And that's okay. The higher your expectations are, the farther you tend to fall when they don't match the perfect scenarios you've created. So what if your gatherings aren't picture-perfect? Those posed Instagram images get lost in your feed eventually, but the memories you create last forever.

Read your full Cancer weekly horoscope.
Leo
This week isn't the best time to try to turn your own personal issues into public ones, Leo. Yes, you're one of the main attention seekers of the zodiac, but this week's planetary challenges call for you to be less about yourself and more about the greater good. You can do that, right? After all, there are a lot of happy distractions to remind you that maybe you don't have it that bad after all. Try focusing on the positives instead of the negatives just this once.
Read your full Leo weekly horoscope.
Virgo
In between all of the moodiness and drama that other people seem to revel in this week, Virgo, you can actually get a lot done by staying on an even keel. You thrive on being productive and constructive. Although there are a lot of highs and lows to navigate this holiday week, you're somehow able to find a stable balance. Your steady earth sign energy means that you don't always show a lot of outward excitement, but the positive flipside is that you're willing and able to get the job done no matter the circumstances. And that's a valuable gift!
Read your full Virgo weekly horoscopes.
Libra
Your emotions are all over the place this week, which isn't something most balanced Scales are used to. Having mood swings isn't necessarily a bad thing, but any mental or emotional instability now can throw you into questioning everything mode. This isn't the best time to cast a shadow of self-doubt over everything, though, Libra. Let the spirit of the season light up your darker moments and help you realize that good (or better) times are still to come.
Read your full Libra weekly horoscope.
Scorpio
It's a good thing you love a challenge, Scorpio, because this week, there are plenty of them for you to conquer. Of course, don't expect everything to be wrapped up in a tidy little bow because. Despite your determination to solve all the problems laid out before you, life rarely works out like that. There will be little glimmers of hope to keep you going until the new year arrives, so try to focus on them if you have moments when you start to feel a little hopeless.
Read your full Scorpio weekly horoscope.
Sagittarius
It would be great if you could kick back and just enjoy some good times this week, Sagittarius, but that isn't exactly what the universe has planned for you. In these last few days before the year ends, you have your work cut out for you mentally, emotionally, and maybe even physically. Can you handle the heavy energy that's being thrown at you? Of course. But you wouldn't be human if you didn't wish you could catch a break. Maybe next year!
Read your full Sagittarius weekly horoscope.
Capricorn
Hard work is practically your middle name. So, why are you so surprised that you're stuck doing more than your fair share while everyone around you slacks off?! This isn't the time to play a martyr, Capricorn. Don't volunteer to work overtime or take on extra assignments just to prove a point. You deserve to have some fun this week just as much as (if not more than) everyone else. Don't feel bad about leaving early or passing off some of your responsibilities to someone else. You've earned the right to relax.
Read your full Capricorn weekly horoscope.
Aquarius
As an air sign, you have the carefree ability to easily let a lot of things float right by you. So, when some issues weigh heavily on your mind this week, it can be emotionally and mentally uncomfortable. Do your best to acknowledge the problem, consider its challenges, and then come up with the simplest way to solve it as possible. You don't need any unwanted or unnecessary dark thoughts interfering with what should be one of your lightest times of year, Aquarius!
Read your full Aquarius weekly horoscope.
Pisces
There's a lot for you to think about this week, Pisces, which can lower you into an even deeper introspective pit than usual. Memories from the year accumulate in your mind this time of year, and they tend to be sorted in order from most enjoyable to the least. Why do you insist on dwelling so much on the negative and what you could have done differently or better? Worry about those obligatory new year's resolutions next week. For now, try to give yourself a break.