Today's Horoscope for Thursday, October 26: It's the Luckiest Day of the Year. How Will it Affect You?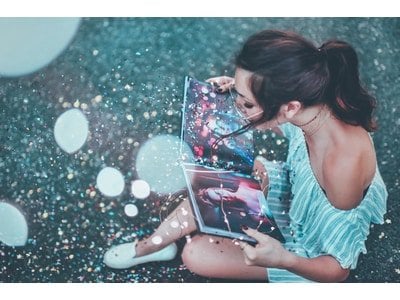 With the Sun and Jupiter connecting in Scorpio, all signs will see their luck lift, and may experience a shift or breakthrough in interpersonal matters. A Capricorn moon ensures that  you don't get too lost in the what-ifs, though, and that you hunker down to actually make dreams a reality. Today, pay attention to synchronicity, coincidences, and other patterns. Listen to your intuition. And make bold moves. Remember, luck loves initiative (Want to find out more ways to maximize your luck? Read more about how to make sure to make luck work in your life!) 
Aries Daily Horoscope
With Jupiter in your sector of relationships, you're getting a huge push in love today. Today is one of those days where you just may fall in love with someone after locking eyes across a room. Attached? Your love will go deeper than ever today—if you let it. Open your heart, Rams, because love is so ready to come into your life. 
Taurus Daily Horoscope 
Bulls are blessed in their relationship sector today, and you may feel extra empathetic, warm energy flowing between you and your partner, or a newish date. Today is a day to be open, be vulnerable, and talk honestly about what you want. Allow yourself the freedom to not know next steps, and to hold hands and walk down a future path with someone else by your side. 
Gemini Daily Horoscope      
As the Sun and Jupiter connect, you'll feel a jolt of energy, ambition, and focus. If you want to change something about your habits, lifestyle or appearance, today is the day to do it. And lose the self criticism. You can achieve everything you want in your life with confidence. 
Cancer Daily Horoscope
Today, the Sun and Jupiter awaken some parts of your character and personality you may not have had the pleasure of officially connecting with before now. You may find a hidden talent, or an activity that brings you enjoyment. Follow that curiousity where it leads; it just may give you a new lease on life. 
What color is your aura, and where is it leading you? Ask the Chakra Tarot….
 

Leo Daily Horoscope
With Jupiter in your sector of home, big things are brewing. Maybe you'll buy a house, move homes, or do some major upgrades. Think big picture—you may be surprised at just how much happiness springs from the place you call home, Lions!
Virgo Daily Horoscope
Jupiter and the sun are giving you an extra boost in your communications sector. Your ideas are flowing, and people are listening. Put yourself out there, and speak up, Virgo! If you have a job interview today, or in the next few days, expect it to exceed your expectations in the best way. 
Need an instant answer to a tough question? This Tarot deck has it.
 
Libra Daily Horoscope
The ability to manifest everything you've ever wanted is at your fingertips, Libra. The only thing holding you back? The fact you say yes to everything! Remember, there are only 24 hours in a day. Pause for a sec before you agree to doing something—prioritizing, calendaring, and making a plan is essential for your success.
Scorpio Daily Horoscope
Scorpio, you are feeling this connection between the sun and Jupiter, and you can truly do no wrong. Your MO is to truly trust yourself and the universe, and prioritze what's most important to you. Trust us, Scorpio, you got this!
Learn about your animal sign with the wisdom of Chinese astrology.
 
Sagittarius Daily Horoscope
Go deep, Sags! The sun and Jupiter are in your privacy sector. This is an awesome time to tune in and put yourself first. The more you can cancel out the everyday noise swirling around you, the better you'll be to allow luck into your life.
Capricorn Daily Horoscope 
Your social life is on fire, Caps! You've got your pick of invites, so choose wisely. Think longterm—not just what will make you happy tonight, but what will make you happy a week, or even a year down the line? If a blind date comes up—either a friend or a potential romantic prospect—say yes! 
Where is your love life headed? Get two valuable perspectives.
 
Aquarius Daily Horoscope 
You're ready to start making progress toward a longterm goal, and may get a huge boost in motivation or support today. Keep your momentum by sticking to a calendar—remember, small steps lead to huge life changes. 
Pisces Daily Horoscope
With Jupiter in your sector of travel, you're about to make major moves. You may find your life widening to include a much larger geographic reach than you may have ever anticipated. Ever think of moving abroad? Because it just may happen in the near future!
Want more spirituality, mysticism, and advice for bringing your spirit to the next level of awesome? Follow us on Instagram.
Want more info to tap into the power of your zodiac sign today? Try these articles!
When Jupiter Moves Into Scorpio, Every Sign Wins. Here's Why! 
Seeking Answers? An Oracle Deck May Be the Key! 
Want to Heal Yourself With Herbs? Here's How 
These 5 Crystals Will Help You get Through Fall 
Your Sign's Biggest Weakness (And How to Fix It!)