These 5 Crystals Will Get You Through Fall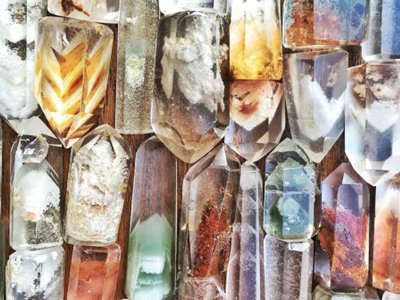 Just as you swap out your tank tops and shorts for sweaters and jeans, fall is also a great time to rethink your crystals. Whether you carry them with you, meditate with them, or are just beginning to consider buying some for yourself, some crystals are particularly suited to different seasons. For example, great crystals for summer may be ones that encourage your innate sociability; while fall crystals can help you go inward, find comfort in cold, dark nights, and facilitate deeper bonds with the people you love.
Once you find a few crystals you like, consider bathing them on the next full moon on October 5, 2017. How do you "bathe" crystals? Just put them in a wooden bowl under the moonlight. Once you've cleansed them, consider placing them where you'll see them every day, like by your computer or on the windowsill. Or carry them with you, holding them when you need an extra dose of inspiration.
Here, 5 Crystals to Make You Stronger and Happier This Fall
1. Moonstone
$4 from astarteearthart
Colder days and longer nights are a great time to use moonstone, which can help you lean into the rhythms of the moon and the seasons. A moonstone will help you to calm down, live in the quiet spaces, and know that it's okay not to have all the answers. Bonus: A meditation on your moonstone before you go to bed can help you access buried wisdom. Just place the gem where you can see it from a relaxed sitting position, then breathe deeply with your eyes resting on the stone. After about 10 minutes, close your eyes for a few moments, then write down whatever came into your mind during the mediation. (You can also just spend the night with a moonstone under your pillow, and write down your dreams immediately upon awakening.)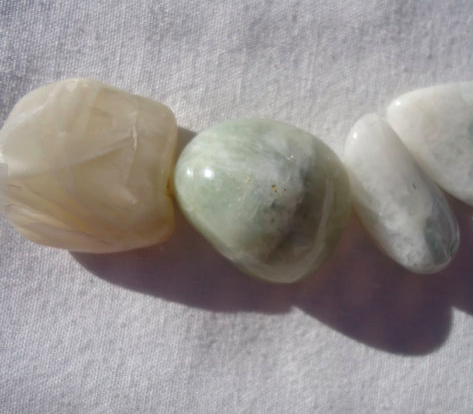 2. Labradordite
$8 from CheekersGems
Smooth and shiny, labradorite is ideal for helping you get in touch with your innate psychic abilities. Labradorite helps you tune deep to yourself, and can even connect you with past lives. It can also shield your own energy, which is especially useful if you're dealing with critical bosses or relatives.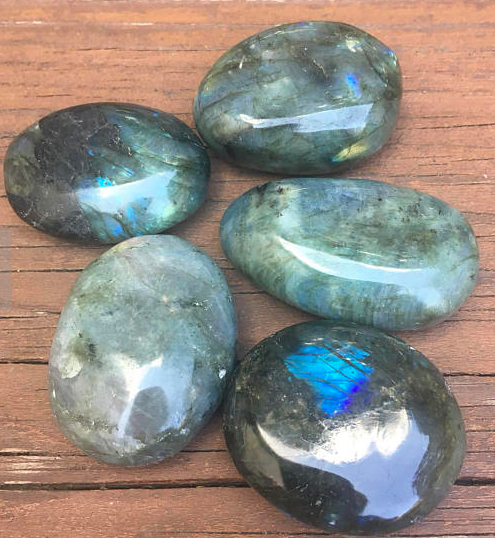 3. Citrine
$7 from RockParadise
This sunny yellow crystal is affiliated with the solar plexus chakra, which can keep you feeling good during the cool months, when you may not be as active—and may be tempted by comfort food. The sunny color is energizing and optimistic; it's a great crystal to help you remember the carefree days of summer and give you a glass-half-full perspective on the world.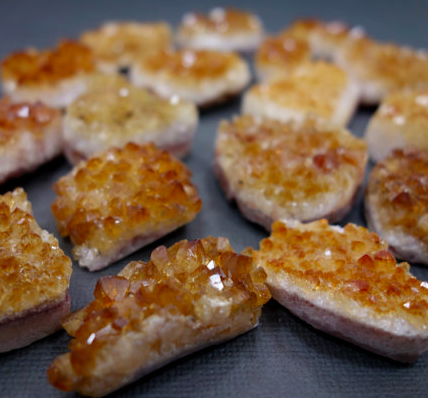 4. Rhodonite
$7 from Allthingsdreamy
This complex crystal is affiliated with the heart chakra, giving you more energy to open your heart to others. The pinkish browns simulate both the colors of the earth and the colors of sunset, helping to ground and inspire you.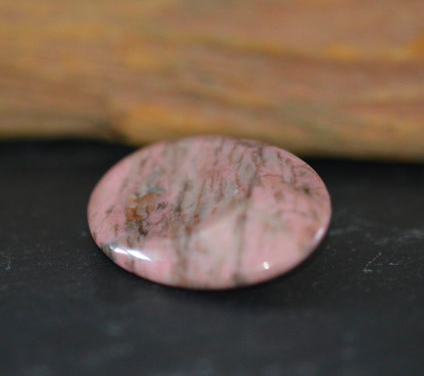 5. Aventurine
$8 from Allthingsdreamy
Activating and protecting the heart chakra, aventurine is the ideal crystal to both protect your heart and help you heal and find love. It's also a great general well-being stone, ideal for when those fall colds and cold-weather blues are going around.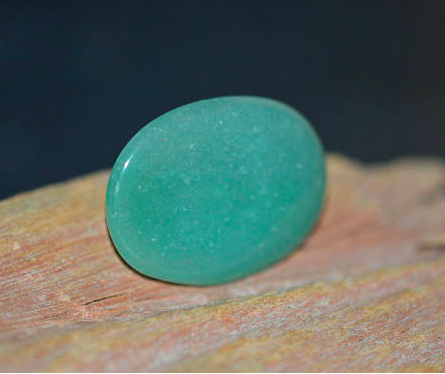 Feature photo courtesy of Energy Muse.

For more spirituality, mysticism, and advice for bringing your spirit to the next level, Follow us on Instagram.
Want to learn more about the power of crystals? Try these stories next:
The Most Powerful Crystals for Your Zodiac Sign
How to Clear Your Negative Energy With the Solar Eclipse and a Crystal
Why (and How) Crystals Can Bring Your Sex Life to the Next Level
Searching for the Ultimate Good Luck Crystal? Numerology Holds the Key
How Sleeping on a Bed of Crystals Changed Me, Hopefully Forever