When Jupiter Moves Into Scorpio, Every Sign Wins. Here's Why.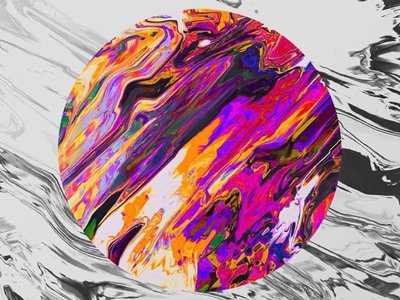 Big news today! Jupiter entering Scorpio means your luck is about to change—for the better. Why? Jupiter, the planet that rules abundance, expansion, and growth, is known for turning everything that it touches into gold. From today until November 8 of 2018, we will experience massive collective healing, which will happen through the deepening of our closest relationships, seeking and exposing the truth, and laser-focusing on the task at hand. Scorpio is one of the most powerful signs, and it is precisely that power that Jupiter is gifting you. 
Every single sign in the zodiac can and will benefit from this aspect. But we are not going to lie, you will have to work for it. During the next thirteen months, remember that Jupiter wants you to win, but to receive its gifts, you most focus your energy and your intention on that specific area of your life to which Jupiter will be sending its fortunate vibes. Here, exactly how Jupiter will affect each sign.
The stars bring huge changes in the month ahead. Get the full scoop with your premium October horoscope!
Aries 
Not to worry, Rams. You are still the most important thing since this aspect will be encouraging you to explore the depths of your being. Now, more than ever, analyzing your subconscious mind, your feelings, and your emotions will be not only fun… but mind-blowing. Jupiter's gift to you is getting to know yourself and developing a better understanding of your psyche and how it can help other areas of your life. Don't be surprised if listening to your intuition starts paying off more than you could ever imagine. If you ever considered working with a coach or a guru to reach your fullest potential, consider this your signal.  
Taurus 
Scorpio is your opposite sign in the zodiac wheel. This means that this aspect will shake your relationship sector—in the best of ways. All your relationships will get an optimistic boost, including business and love connections. If you are already in a serious relationship, this could be the time you decide to take it to the next level or get proposed to. If you are single and looking, you might meet someone with real potential. And if your relationships have not been stellar lately, Jupiter's got your back!    
Gemini 
Big news for your health, wellness, and lifestyle sector! If this sounds boring to you, think twice, because when you feel good, you look even better. It seems that during this transit, you will make better and healthier choices that will nurture your spirit but also your body. Partying could become boring and doing yoga-and-lunch with your buddies could be the part of your weekend you look forward to the most. Plus, all these feeling-good vibes might even end up flowing into other areas of your life; possibly your career sector. Think big and you will manifest accordingly.
Cancer 
Ready for some serious snuggling, Crabs? Your chart will be welcoming Jupiter's lovely vibes in your romance and leisure sector. How lucky is that? Now, romance can come into your life in many different forms. Yes, you might meet someone if you are single and looking, or an existing relationship could deepen. But a different kind of love could also develop inside of you. This could be a hobby, sport, or new project. Pay special attention to what your emotions tell you during this one-year transit. What you find out through them will be beneficial and long-lasting.
Leo 
For outgoing Leos, home is where the most exciting things will happen. For the next thirteen months, you might have more and more reasons to stay in and chill. Your home sector will be lit up by the fiery energy of Jupiter, making it a stellar time to either remodel, move, or buy a home. This is all great news, right? Who doesn't want a nice home? The one thing to watch out for is a tendency to go big. This is something that you already must watch out for, but because the energy of both, Jupiter and Scorpio, are also larger-than-life, make sure you are making the right decision before you pull the trigger.
Virgo 
Mercury-ruled Virgos will move with so much ease and grace during this period. You are a pro at communication, and Jupiter settling in this sector is exactly what you need right now. You will not only be able to express your ideas and thoughts more concisely, you can also boost your career options significantly; especially if you work in sales, publishing, and social media. It is very important to take advantage of the power that your words will have, Virgo. This is no time to be shy, let yourself sing and people will dance to your rhythm!
Libra 
Jupiter leaves your sign to enter the next one in the wheel. It has been quite a year for you, so you can't really complain, can you? Something in your life went well, better than expected. Picture that but translated into your money and financial sector. If you are thinking of all the pretty things you can buy, cool, that's fair and fine. Do keep in mind that investing (at least some of) this extra cash can really take off during the year ahead while you have all the celestial help you could get in this sector of your chart.  
     
Scorpio 
So, how does it feel to be the favorite, Scorpio?! You have come a LONG way, and you know what? You will be rewarded for it. For the past year or so, Jupiter was in your spiritual sector, taking you on a soul-searching journey of self-discovery. Now, you are ready to put into action all that you learned about yourself. Jupiter only enters your signs every twelve years, which means that there is no better time to make your deepest dreams and ambitions come true. Lucky coincidences, miracles, even more charm, and all kinds of resources are at your disposal… the question is: What will you do with them? Hint: Focusing on self-improvement and self-expression will direct Jupiter's expansive energy exactly where you want it to be. Stay tuned!
Sagittarius 
Get ready for the ride of your life, Sags! Your ruling planet in the watery sign of transformation will (for real) shake your life. Your spiritual sector is now under focus with no-nonsense Scorpio making you take the deepest and most intense plunge yet. Suddenly, the globetrotter becomes a philosophical guru in a never-ending quest for self-improvement. In about a year, it might surprise you how much the people around you, your priorities, and yourself as a whole have changed. How exciting! During this cycle, however, do try to keep yourself in check as extreme Scorpio will be pushing you to the edge!
Capricorn Weekend Love Horoscope 
How does leaving work early and going to a happy hour, an art show or a museum night party sound, Caps? For you, this might not be the most comfortable of aspects. Jupiter will expand your social circle and will inject some energy into your social life. You are not the most social of signs, but this year, you will gain significant confidence in the way you interact with people. You might even be the first one to make a move. Very sweet! Plus, some of the new connections you make will become business associated, best friends, or even lovers or partners!
Aquarius Weekend Love Horoscope 
If it has been a rough ride for you when it comes to career and finances, things are surely going to get better for you. Your career and ambition sector will be hosting the benevolent energy of Jupiter. If you have been unemployed or a personal project isn't picking up as fast as you expected, you could see results or even an offer before the year ends. And yes, you must work… hard. Not that you haven't, the difference here is that it will become natural for you to share your talents with others, making it easier to put yourself out there and find the resources that were previously hidden.
Pisces  
If you have been considering going back to school, taking a sabbatical or just taking on a new hobby, you will love the treats that Jupiter has in store for you. By entering your learning, travel, and wisdom sector, it will expand your view of the world (possibly taking you on a trip to a faraway land), and therefore, the way you see life in general. Scorpio is a buddy of yours, making you one of the luckiest signs during this transit. Make it worth your time, Fish. Who knows who you might meet in the process! 
Article written by Narayana Montufar. 
Feature illustration by Dorian Legret 
Want more spirituality, mysticism, and advice for bringing your life to the next level? Follow us on Instagram.
Find out more about how planets affect your sign by reading these articles: 
How to Feel Better (Not Worse) During a Full Moon in Aries
How to Decode Your Dreams During a Full Moon in Pisces 
Your Sign's Best Zodiac Match in Bed: Read This Before You Swipe Left or Right 
A Fall Equinox Tarot Reading for Your Sign: You're Not Alone 
How I Manifested Unbreakable Love (and You Can Too) 
How Every Sign Can Feel Better, Right Now (Crystals Optional)