A Sexy Solar Eclipse Mantra for Your Zodiac Sign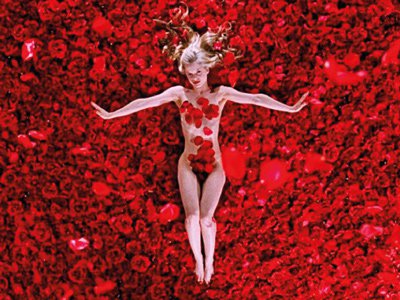 If you're into astrology at all, you may have noticed that we are in a month with not one but two Leo new moons and two eclipses. (Not to mention that Mercury's going retrograde!) What this means for your love life: Basically, we are in a portal of energy where the vibes are getting high, and you will have to look at anything you've hidden in the shadows and bring it to light! No sexual skeletons in the closet? Lucky you: You can use this energy to rock your relationships—in the best way. The bottom line, no matter who you are or what your past: Eclipse season can wreak havoc on your love life or you can think of this time as an adventure and a call to action: To play beyond how you usually play! To do something new.  To think bigger than what your norm is.
To help you use this season to expand your heart and feel happier in love (and in bed, of course!) I've created a challenge for every sign—and a mantra to help you achieve it. Every morning—and whenever you feel the intense eclipse vibes pulling you away from love instead of toward it—practice breathing slowly and deeply while silently repeating your mantra, as many times as you like. Feel that? It's your sexy adventure brewing.
A sexy solar eclipse mantra for every sign:
Aries mantra: Just be. 
Can you commit to love and sex this month with no "goal?" Spend an afternoon lounging in pleasure. Let yourself be held and touched without thinking, What's next? or, What's the point? Let go of the agenda.

Taurus mantra: Listen. 
Try having a deep and meaningful conversation with someone you are hot for, instead of wanting to hold them tight. See how that feels. How long can you draw out the exquisite pleasure of a beautifully intense conversation? The longer, the better… trust me.

Gemini mantra: Shush.
What's foreplay for you without talking?  Without intellect?  Try it. Try something new: Nonverbal communication. Glances. Stares. Let that turn you on.

Cancer mantra: Just play.
Try more play this month. Don't worry about what the outcome may be. Flirt daily, cuddle just because, and don't worry about the endgame. Enjoy the moment. 
Leo mantra: Savor.
Beware of too much heat. When tensions rise, take deep breaths with your love. Savor the moment. No need to rush, Baby. Enjoy every step. Every flirt. Every kiss.

Virgo mantra: I shine. 
Be careful not to ignore your sex and love life 'cause you're just so busy. Remember, Love and Affection are your friends, and they are essential. Call them in by staying present in your body and enjoying every sensation it brings you. Too insecure about your body to love it? Stamp out self-sabotage by acknowleding your criticisms—then letting go of them.  
Libra mantra: Let it go.
How can you let go a bit more deeply in every second? Surrender needs to be your motto this eclipse season. Give up the struggle, and let yourself be loved.

Scorpio mantra : Be light. 
Instead of indulging your dark side, try bringing some levity to your love and sex life. Dance, play, be silly. No deep diving right now for you. Stay close to the light.

Sagittarius mantra: Behold.  
Instead of shooting off like an arrow, try staying still and seeing what's right in front of you. Who may you be missing that wants to love you? What sexiness do you already have?

Capricorn mantra: Dive in.   
Try taking a little bit of a risk with love this eclipse season. Do something out of the ordinary, and I promise, it will feel really sexy for you.
 
Aquarius mantra: Yeahhh. 
Time to feel into your primal roots, my dear. Get earthy, get messy, and get out of your head. Look at pleasure for pleasure and just enjoy.
Pisces mantra: Be here. 
Instead of going all poetic with someone, try just enjoying the moment. No fantasies, no projections, just the here and now of what feels sexy.
Good luck!  Email me at [email protected] and let me know what happens with you! I want to hear!
See the big picture of your life with a 12 House Tarot reading.
Feature photo: American Beauty
For more of Alexandra Roxo's racy wisdom, you'll love:
Could a Love Goddess Transform Your Future? 
How To Seduce Anyone, With Help From Their Zodiac Sign
Is Sign Compatibility BS or Essential? 
This Fall in Love Technique Sounds Crazy, but It Works
What Color is Your Sexual Aura?