Your Weekly Horoscope for May 7 to May 13: Which Signs Fall Under Lucky Jupiter's Spell?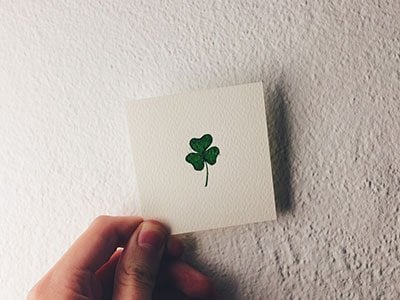 This week can be what you make it. On Monday, when chatty Mercury clashes with potent Pluto, you may feel like you're the only person in the world who's on your side. A clash between Neptune and Venus early in the week may cause a misunderstanding between you and someone close to you, and you may feel ready for a confrontation. If you can, hold off. Everything will become more clear later in the week. On Tuesday, an opposition between Jupiter and the sun brings luck to all signs, and on Friday, an angle between Pluto and the sun can set events into motion — whether you're ready or not. Mercury and Uranus, combined with an Aries moon, can make this an intense weekend. Overall, the only thing you can expect is the unexpected, so hold on!
See the future. Know the future. Download your premium astrology report today.
Nothing is as it seems, especially at the beginning of the week, so if you see something, hold off on saying anything. You don't know everything you need to know yet. On Tuesday, Jupiter and the sun may provide your sign with cash, but don't buy before you know the full scope of what you've got, and don't trust any amount until it's safely in your bank account. Friday can be a great day to try something new, but remember, every new beginning may cause you to feel a bit lost. It's okay to feel conflicted.
This week is full of surprises, and going with the flow may be the best strategy. On Tuesday, expect a last minute invite. Just say yes! Mercury and Uranus may cause some drama over the weekend, and you may feel like things aren't shaping up as you think they should. Patience is rewarded. Just breathe and let everything fall into place.
Mercury and Pluto may create drama in the beginning of the week. Let things settle. You may feel like you're ready to launch into a full-scale attack, but whatever is happening may not be personal, and you may not have all the info you need. Toward the middle of the week, the sun and Jupiter give you a lucky break. Don't hesitate to take it! Friday gives you some good insight into what makes you tick, and taking a low-key weekend could be a smart strategy. On Sunday, when Venus and Uranus align in your social sector, you may find a surprisingly fun day and night — forget about bedtime and stay up all night long.
Compromise is key at the start of the week, especially if the issue isn't a big deal to you. Neptune and Venus recommend being true to yourself, which may involve speaking up about something that may not seem like a big deal — if it's a big deal to you, that's reason enough. Pluto and the sun push you toward a decision toward the end of the week. Try to speak from your own heart and don't get caught up in what you feel you should do. Mercury and Uranus push you to move beyond your comfort zone over the weekend, but don't commit to anything.
When Mercury angles toward Pluto, you're under pressure — how will you handle it? The more you can dive in, dig down, and get the work done, the better for you. On Tuesday, as jovial Jupiter and the sun angle toward each other, you may receive unexpected advice, or an unexpected break or opportunity from a family member. Go for it! Friday could be a big day with some big decisions, thanks to Pluto and the sun. It may be worth it to forego socializing in favor of getting sh*t done — some hard work now will payoff, big time, later.
All you want to do is settle down and focus, and the stars aren't respecting your needs. The best thing you can do is triage, make lists, and constantly prioritize what you need to do and when you need to do it. A link on Tuesday between the sun and Jupiter can make something happen that you've been working toward forever. Enjoy! It truly can be this easy. Over the weekend, restless Uranus may create some drama in your social life. The only way forward is fullblown honesty.
Family issues arise, and it may be tough to see eye to eye with someone. Do you really need a resolution? Letting the issue lie may be the smartest move for both of you. On Tuesday, Jupiter may provide a financial windfall, or you may receive a check you thought was lost forever. Spend smartly — this money should ideally go toward paying down debt, if you have any, or budgeting for a future plan. Weekend plans may fall through; see the silver lining!
A focus on your communications sector plays out in the beginning of the week, and it's important to keep your ears perked for misunderstandings. Some things may be better to let go. An aspect between Jupiter and the sun can be a magical day to go out, explore, and meet new people. Try to avoid being locked into activities. The weekend is prime time to try something new, go off the beaten path, and really figure out what makes you happy.
This is a fun week, so make the most of it! You may feel like you're pulled between what you "should" do and what you want to do, and while some balance is in order, the stars say listening to your instincts trumps responsibility. You can get everything done later in the week. Mercury and Uranus make this upcoming weekend one to remember — live it up!
A lot of activity buzzing in your sign means the next few weeks may be more intense than you anticipate. Try to take each day as it comes. Compromise is key, especially among family members. Don't look for the "easy" solution; this situation may need a lot of back and forth. Tuesday is a great day for relaxing and just saying yes. And make sure that you prioritize socializing on the weekend, where magic can happen. You need a break!
Mercury assists you in reaching out to others, and networking wins the week, especially as the week begins to unfold. Tuesday can be lucky in a "right place, right time" kind of way, so keep your head up and eyes peeled for opportunity. Uranus may cause some drama as the week closes. It may be good drama, but does demand an answer right away. Lean into the unknown!
Your social life is everything, and you may feel out of control. Calendars are your friend. Dreamy Neptune may make it tough to juggle priorities, which can extend to your budget. You want to spend, but you may not have the funds. This week is all about diving in, then drawing back. You can find the right balance, but you may make a few mistakes — if so, make them leaning toward excess. You can always course correct.
See the future. Know the future. Download your premium astrology report today.
Read the latest:
Is Your World Getting Rocked by Chiron in Aries? Here's How to Find Out
Did the Scorpio Full Moon Eff Up Your Life?
Your Sign's Summer Sex Fantasy
This Sign Will Make You Powerful AF
Need a Second Chance? Try This Move!