Did The Scorpio Full Moon Eff Up Your Life?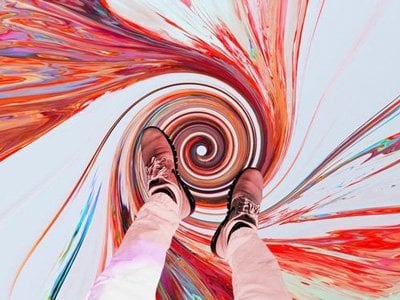 Astrologer Jessica Wiggan shares why you might be feeling weird today — and what to do about it. 
Last night's Scorpio full moon was an intense one, and chances are, you may feel the effects into the week.
The energy of this moon is intense and powerful as it is pushing you into a space of complete honesty and vulnerability in order to manifest your heart's truest desires. Trust and a level of total openness to what the Universe has in store for you is required as this moon is signaling an overhaul of transformation in your life that can shake up your normal comfort zones.
Full moons are typically highly emotional times because the moon rules our emotions and intuition but this
Scorpio
full moon will be passionately felt and is working to reveal all to you… you can no longer hide behind the shadows! This week, especially, you'll be feeling it's effects. You may feel brighter, bolder, bigger, or braver, or may feel pushed to speak out more than you ever have before.
Pluto (the co-ruler of

Scorpio

) is newly retrograde
during this full moon and connects you to your shadow side, your secret wishes, and passion. Pluto's role and responsibility in your life is to cleanse and destroy the outdated and rotten in order to birth and build things and people of a greater purpose that are in alignment with your destiny. The process sometimes is painful but necessary to your growth and ability to thrive.
During the days following the full moon you'll be made aware of your highest purpose, your karma, passions, and vulnerabilities. This is because a 
Scorpio
full moon wants to push you into a place of complete alignment with your soul purpose and the things that are destined to reach you in this life. If you have been feeling like there are pieces missing or that you are lost or maybe in need of a release of built-up tension or anxiety this moon will work to place you in the right place at the right time for that to happen. You must be open to being completely vulnerable and trusting with what doors close, what doors open,
listening to your gut instinct
, and acting on power you didn't even know you had!
The
Scorpio
full moon is supported by Saturn and the north node which both work to connect you to your karma to benefit you potentially for the rest of your life… if you are open to it! This moon can bring in soulmates, lasting personal transformation, progress with your soul's work and dream jobs. Basically, anything that is of a higher quality and purpose in your life that the universe believes and knows that you are ready to take to the next level is ready to manifest into your space now!
This moon is highly vulnerable because it reveals to you the secrets of your heart's true desires. Sometimes we hid those truths away from others or ourselves because we are afraid of what will happen if we don't get it or achieve it.
Scorpio

energy
will simply not allow you to coast by on the superficial- it wants you to set intentions for your heart's intimate desires and with this, you may even have to release fears and anxieties to give space for what is to come. Pluto and 
Scorpio
rule the death and rebirth cycle so all that is stripped away will be born into something with new and fresh energy.
Also,
Saturn retrograde
is removing the old rigid blockages that have stood in your way. He sits proudly opposite the vertex point that triggers fated encounters during this full moon and has made an agreement with the universe to finally dismantle and open the door since you have agreed to learn the lessons of your past!
The sun squares the north node bringing you into a space where you will be challenged with tests to your growth so you must be bold and fearless to refuse anything below your vibration and step into a space where you are on the same frequency level of things and people you are striving to attract and achieve!
Mars (the planet that rules action) is conjunct Pluto (planet of transformation) creating a power surge within you that you can't miss!
Channel this energy to focus on your intention and what you truly desire… no matter how impossible it seems! Mars and Pluto together are unstoppable levels of energy! Nothing can stand in their way when they move together like this on your behalf!
Mercury rules the mind and focus- this is a key in working your will and magic. Mercury is also aspecting the north node which brings in news that can open doors, end an era in your life, and set you free to begin the next phase!
With this moon, remember that emotion and passion combined with power and vulnerability are your tools for manifestation!
Use this Scorpio energy to manifest your deepest desires.
Start by drawing a bath using Epsom or Dead Sea salts. You will be working closely with the energy of release and cleansing so a detox bath is essential to assist in removing lingering energy and blockages. Natural earth salts work wonders with energy purification.
Add chicory root, geranium, cinnamon, eucalyptus, lemon, dragon's blood, juniper, lovage root, or mums to your bath water stirring them in a clockwise motion. If you don't have these herbs or natural oils you can use simple herbs like rosemary, lavender, or lemongrass which can be easily found.
As you sink into in your herbal soak open yourself up to the release of all blockages. If emotions well up, allow yourself to cry and release them. Even tears of emotion work as added blessings to bath water making magic and manifestation even more potent!
When you are ready, remove yourself from the bath water and move into a sacred space where you are able to set intentions. Write down all the blockages you have been experiencing. After you have made a full list, take a dark black pen or marker and cross each one of the items off your list saying, "I release and let you go. The cord between us is cut and I am free of this (person or habit or thing)."
Finally, in a safe space burn the list and release the ashes to the universe thanking your angels and guides for working on your behalf. Blow the ashes out into the wind.
Feel free to move on to writing your intentions for what you are wanting to manifest in your life now, realizing that the way you feel now is stronger and more powerful than ever after the release ceremony!"
 —By Jessica Wiggan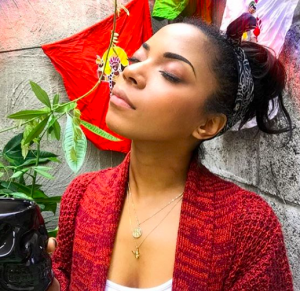 Jessica Wiggan is the creator of BehatiLife, an online apothecary selling custom, hand crafted magical blends. Jessica is available for tarot and astrology readings, and also runs an online Tarot school. Find her on Instagram. 
Feature image by Ruben Ireland.
See the future. Know the future. Download your premium astrology report today. 
More Articles By Jessica Wiggan: 
This Move Will Give You the Second Chance You Need
What Does Saturn Retrograde Mean for Your Sign? 
Welcome Spring With a Virgo Full Moon