Weekly Horoscope: June 20–26, 2022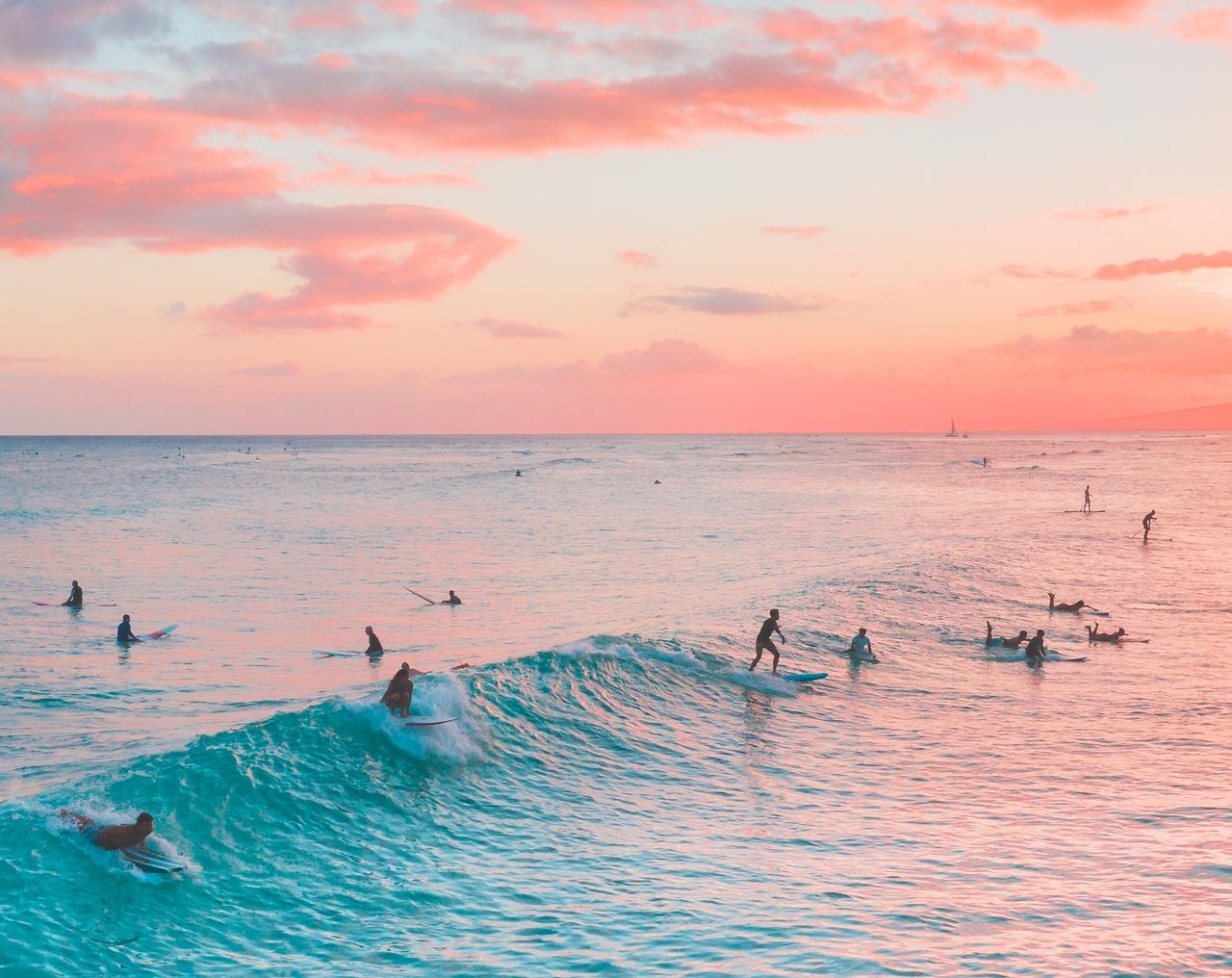 If you've lost control lately, get ready to gain some of it back as you enter a week of personal empowerment! A happy-go-lucky sextile between Mercury (the universal fast-thinking talker) and Jupiter (planet of good fortune) shows up on Monday to help you make some serendipitous personal connections that can lead to some very good things happening in the future. Take the initiative and talk to a stranger because you never know who you might be karmically linked to.
On Tuesday the sun (the cosmic confidence builder) enters caring, clever Cancer, and we welcome in a hot, new season with the summer solstice. As the moon (the ruler of emotion) also conjuncts Jupiter, your self-confidence rises amidst all of this planetary positivity. You're more outgoing, charming and alluring now, so getting what you want is almost too easy.
On Wednesday lovely Venus (the desirable love goddess) starts her strong partnership with witty Gemini, making you seem like you know a lot about a whole range of different topics (even if you don't). For the rest of the week, you're a fab flirt and fascinating conversationalist, skills that are further enhanced by the moon's conjunction to powerful Mars (the planetary power player) that makes you feel strong, sexy and brave. It's almost like the universe put a sign on your back that says, "I dare you to try to stop me!"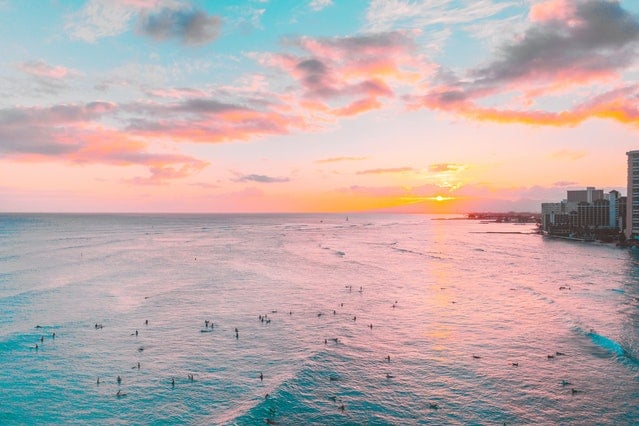 Your Zodiac Sign's Weekly Horoscope
Aries
With the sun shining in your home and family zone this week, you're more introverted than normal. Spend your quiet moments strengthening family bonds or freshening up your living space. You might not be used to being surrounded by so much comforting, nurturing energy, but you could get used to it. Use the Venus-Gemini pairing late in the week to get your flirt on. Your words are direct and descriptive, but you can also use your sexy body language to really get your point across. Own it, Aries!
Read your full Aries weekly horoscope.
Taurus
You're able to come up with some pretty amazing ideas while the sun dances through your quick-thinking communication center this week, Taurus. You're assertive, confident and more than ready to take the initiative, which makes you popular at work and amongst your friend group. We're not gonna say that you're nosey, but you definitely do like to get in on all the latest spilled tea during this very social transit. Romance is probable late in the week but getting into power struggles could kill the mood. Is it more important to be right, or to just STFU and have some fun?! We'll let you decide.
Read your full Taurus weekly horoscope. 
Gemini
If you're looking for a good, solid investment this week, Gemini—invest in yourself! The sun reflects warm rays onto your house of self-worth, inviting you to show the world what you're really made of. And to boost your confidence even more, as stunning Venus makes herself at home in your flirty, clever sign on Wednesday, your popularity increases with every social interaction. People just naturally like you now, so take full advantage of networking opportunities that come your way. You have a way or persuading people without being manipulative, which is like magic in a bottle.
Read your full Gemini weekly horoscope.
Cancer
Cancer, can you feel the radiant warmth of the cosmic sunbeams shining in your sign this week? Gone is the uncertainty of the past month, and in its place is a compassionate, creative energy that makes you long to be nurtured and cared for. Your link to the emotional moon is obvious early in the week, so don't hold back your feelings. Luna's positive relationship to expansive Jupiter gives you the courage to come out of your shell and make contact with like-minded empaths. You gain strength from spiritual practices late in the week. This is the time to get a Tarot reading or discover/connect with your spirit animal.
Read your full Cancer weekly horoscope.
Leo
Leo, with your warm, radiant personality, it's no surprise that the sun is your cosmic guide, and when it lights up your house of the subconscious early this week, you're able to connect with yourself and the energy around you on a higher spiritual plane. Your third eye is wide open, ready to receive whatever information the universe chooses to funnel through you. Your friendships get a nice boost from the Venus-Gemini pairing later in the week, so start making weekend plans now. You might have to be the social coordinator, but that's okay; you've already got a list going of all the hottest spots you've been dying to check out.
Read your full Leo weekly horoscope.
Virgo
Your social game is on point this week, Virgo. By taking the initiative to expand your friend group and making power moves at work, you're putting yourself in a very successful position. Remember, though, you can't control what anyone else does, so make sure your actions are on target for what you want to achieve and try not to worry about (aka micromanaging) everyone else. Also, the harder you push for a late-week romantic rendezvous, the more goes wrong. It's understandable that you're anxious for something to happen but playing it cool is a much better way to handle it. Desperation doesn't look good on you. 
Read your full Virgo weekly horoscopes. 
Libra
Nice job! Your hard work and efforts are rewarded early this week, Libra. If you've been waiting patiently for someone to finally recognize what you've been putting so much time into lately, get ready to pop some bubbly and let them toast to you and your amazing accomplishment. The party is likely to continue into the weekend but in a more intimate way. When a casual one-in-one meetup turns romantic, you're more than happy to embrace this new direction and see where things might go. Your easygoing, open-minded approach to love now could lead you on the adventure of a lifetime. Pack light, you probably won't need a lot of clothes where you're going!  
Read your full Libra weekly horoscope.
Scorpio
Scorpio, if you've been staying out of trouble and playing it a little too safe lately, it pays for you to take some risks and see where your mischievous shenanigans lead this week. Expanding your horizons in all directions is possible with a daring lover or bestie by your side, egging you on to be the badass you know you can be. If complications arise later in the week and threaten your plans, show them who's boss. If anyone or anything stands between you and the things you want to accomplish, you're like a one-person wrecking ball. #getouttamyway
Read your full Scorpio weekly horoscope.
Sagittarius
If you haven't been all that happy with who you've become lately, Sagittarius, use this week's powerful energy to change it up. Is heading into total self-transformation mode going to be easy? No, but because when is that one of your requirements from life? When you look at the path ahead and there are roadblocks up, you see them as a challenge instead of an excuse to give up. Doing whatever you have to do to remove obstacles is honestly only a formality for you now. And it doesn't hurt that you have something special to look forward to over the weekend. When you think about certain romantic possibilities, literally nothing can stop you from making them happen.
Read your full Sagittarius weekly horoscope.
Capricorn
Capricorn, as an independent, success-driven Goat, no one's doubting that you can accomplish your goals all on your own, but this week you're thinking that it sure would be nice to have a little bit of reinforcements on the job. It's not that you can't do all the things yourself (because you definitely can), but this week's collaborative energy reminds you it's okay to reach out and ask for help every once in a while. Pairing up with people who offer skills and tools that you don't have ensures a valuable balance that boosts your confidence, and because forming healthy, dynamic and long-lasting partnerships is the focus now. Be sure to choose teammates who are loyal, honest and equally dedicated to reaching important goals and deadlines.
Read your full Capricorn weekly horoscope.
Aquarius
You're extremely proud of your unique talents and abilities, and why shouldn't you be, Aquarius? No one can blame you for wanting to show off what you've got this week, especially when it comes to doing things other people only wished they could do. You aim high now, and your attention to detail is so precise that it honestly might be a little annoying to others. When your friends ask, "who cares?" if there are some fast-food wrappers in your car or if there are fingerprints all over your phone, your answer is a resounding: "I DO"! Luckily your little ticks and idiosyncrasies are kind of adorable to the people who love you, but don't push it.
Read your full Aquarius weekly horoscope.
Pisces
This week is (or should be) all about having a good time, Pisces. Once you're able to set your guilty conscious for taking time for yourself aside, the amount of fun you can have is off-the-chain ridiculous! Laughing with your kids, playing games with friends and spending time with your special someone are your top three favorite activities, but you're honestly happy doing just about anything that entertains you in some way. And get this: While you're usually content to be a supporting cast member in life, you might just volunteer to be one of the stars of the show this week, which would be simply amazing. Tbh, seeing your name in lights is kind of embarrassing and thrilling all at the same time!
Read your full Pisces weekly horoscope.
Images courtesy of Pexels.