Weekly Horoscope: February 13–19, 2023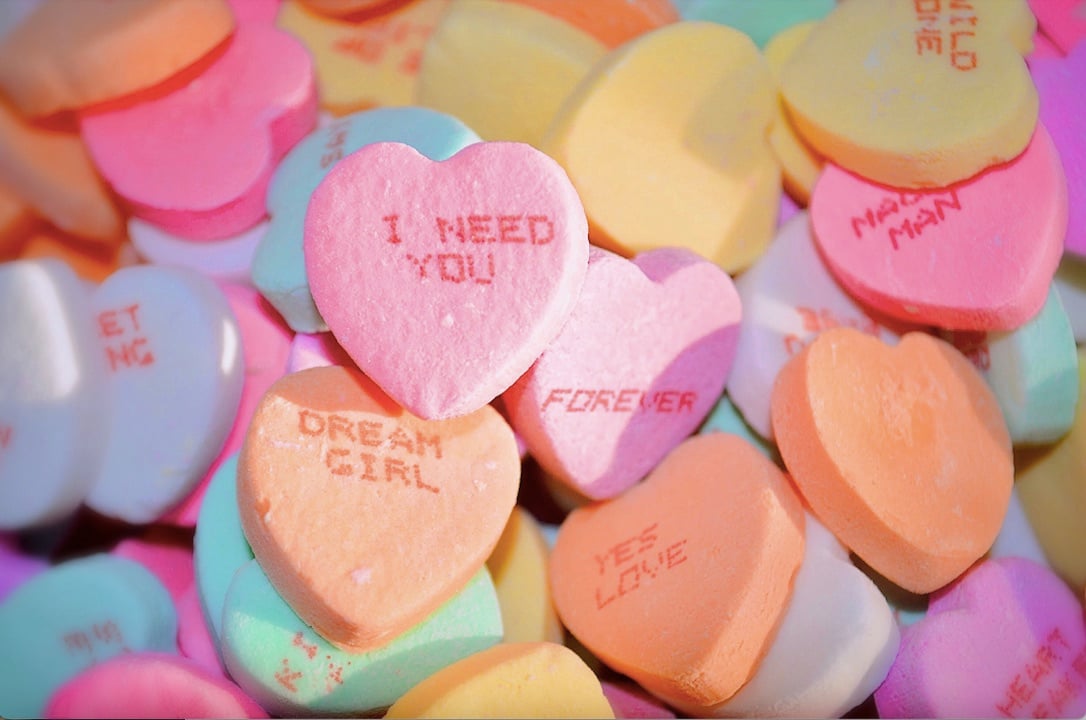 You can relax and do a little coasting early this week until an overly sensitive conjunction between kind Venus (the loving planet) and thoughtful Neptune (the cosmic intuitive influence) in water sign Pisces hits you over the head with its soul-stirring downpour of emotion on Wednesday. Your fragile feelings are easily smashed to bits by mean people midweek, so you'll have to take some serious precautions to make sure you don't get crushed under the weight of just trying to exist.

On Friday, luckily, there's a helpful sextile between quick-thinking Mercury (our logical guide) and expansive Jupiter (the fate-filled planetary influencer) that brings better people into your life. Working as part of a team over the weekend gets the job done quickly/efficiently and makes the time go by so much faster than if you had to take all this on alone.

There's more dreamy, indecisive Pisces energy on Saturday as both the dazzling sun (repping our ego) and a new moon (the manager of our emotions) are also influenced by this idealistic sign. This means that you'll spend a lot of time hoping and wishing things were different but won't have the energy to actually do anything about it. Escaping into a dream world is nice for a while, but you have to snap out of it eventually, at which point reality is going to truly suck.

Things heat up on Sunday, though, when passionate Venus partners with fire sign Aries and brings another intense and exciting escape route. Things happen quickly now, whether you're ready for them or not. This is a very "me, me, me" transit, so get ready to focus on yourself for a while. What do you really want? It's time to go out there and get it.
Your Zodiac Sign's Weekly Horoscope
Aries
When you let your emotions get the best of you, Aries, you have a hard time hiding your disappointment, frustration, anger, etc. Try your best to stay calm as you navigate the ups and downs that the universe dishes out. You strive to be independent, but the main lesson of the week might be to lean on people when you really need them. You don't have to go it alone unless you have something to prove.
Read your full Aries weekly horoscope.
Taurus
You can try to stay strong, Taurus, but when the watery energy around you makes you swim against the tide most of this week, you'll no doubt get tired. And that's when help comes in. When other people throw you a lifeline, reach out and grab it. Even though you prefer to solve your own problems in your own time and in your own way, sometimes it makes more sense to roll with the waves and take what the universe is offering.
Read your full Taurus weekly horoscope. 
Gemini
Your short attention span helps you keep from dwelling on negative stuff for the most part, but even you experience the tug of heavy emotions this week, which can leave you feeling down and not like yourself at all. Luckily, logic takes over later in the week and you can reason your way out of most of the disappointing/depressing thoughts you may have been having. And hey, Gemini, if all else fails, fake being happy until you actually are, like only a two-faced Twin can!
Read your full Gemini weekly horoscope.
Cancer
You're one big ball of emotions, and the more difficult things you experience this week, the harder it is for you to express how you truly feel about it all. Here's a thought – instead of being so concerned about how everyone else is dealing with what's going on, how about you take care of yourself for a change? Dealing with tragedies, emergencies, and crises can be beyond draining emotionally, physically, mentally, etc., Cancer. Be good to yourself when the world isn't.
Read your full Cancer weekly horoscope.
Leo

There will be a lot of up and downs this week, but they won't necessarily bring the drama that you like to be a part of. You probably won't get the kind of attention and excitement you crave until late in the week, Leo, so for the rest of the time try to keep yourself busy and entertained. Good things happen fast when Venus pairs up with fellow fire sign over the weekend, though, so have a bag packed and be ready to go at a moment's notice! Adventure waits for no one!
Read your full Leo weekly horoscope.
Virgo
You can't wait to leave the nonsense of the week behind and move into the weekend, Virgo, where reliability and logic prevail, and you can get down to business working on a project that's long overdue. You're happy to leave the emotions out of it as you team up with friends and/or family members and build or make something sturdy, useful, and long-lasting that you can all be proud of.
Read your full Virgo weekly horoscopes. 
Libra
For a sign who looks for balance in your everyday life, this could be a rough one, Libra. There are two many unknown factors that make it hard for you to wrap your head around finding a possible solution that will work for everyone. It's normal to dream of escaping and getting away from it all, but you won't let yourself bolt when there are people who need you. It's really hard to be the voice of reason in troubling times, but here you are, trying your best.
Read your full Libra weekly horoscope.
Scorpio
There are lots of watery emotional vibes around you this week dragging you out to sea further and further, Scorpio, but will you let them lift you up above the deep water and carry you to shore, or will you get swept up in the current and drown? Honestly, you could lean either way, but chances are good that your determination and willpower will kick in at some point and bring out your inner survivor. You're not going to let your negative thoughts win, are you?
Read your full Scorpio weekly horoscope.
Sagittarius
This is definitely one of those weeks, especially for fire signs, that you know if you can just get through the day-to-day bullsh*t and make it to the weekend, you'll feel so much better. So do that, Sagittarius. Wake up each morning, get a shower, eat breakfast, grab some coffee, get your work done and your errands run, yada, yada, yada — then do it all over again the next day. And then when Saturday and Sunday come, it's your time. Dream big. Go on an epic adventure. Embrace the possibilities.
Read your full Sagittarius weekly horoscope.
Capricorn
You're a lot more confused and distracted than usual this week, Capricorn, but that doesn't mean you can't still be productive. You might not be able to do as much on your own as you're used to or would like, but if you save your most difficult chores and tasks for later in the week, you'll have the help you need to see everything through. Your individual efforts and contributions are admirable, but sometimes it takes a team to understand the assignment. And that's okay.
Read your full Capricorn weekly horoscope.
Aquarius
You're not feeling like yourself as the universe puts you all into your feels midweek. Still, you can gain some positive perspectives from the emo experience, even though it makes you uncomfortable. You're great at keeping an open mind, Aquarius, so as long as you do so during the emotional awkwardness that surrounds you for most of the week, you can rest assured that you're doing your best. Letting loose and being weird over the weekend is what you need to feel "normal" again.
Read your full Aquarius weekly horoscope.
Pisces
You can't help but be oversensitive this week, Pisces, and you don't understand why other people don't feel the same way. So, feeling like you're different than everyone else is part of your problem, along with caring just too damn much. If you can manage to make it until Sunday without a major breakdown, celebrate your perseverance by doing something totally spontaneous. With fiery energy empowering you, you can be anyone and do anything, which is exactly what you need to feel as special as you are. 
Read your full Pisces weekly horoscope.
Lead Photo Courtesy of Molly Champion on Pexels.