How to Take Advantage of Aries Season's Fresh Vibe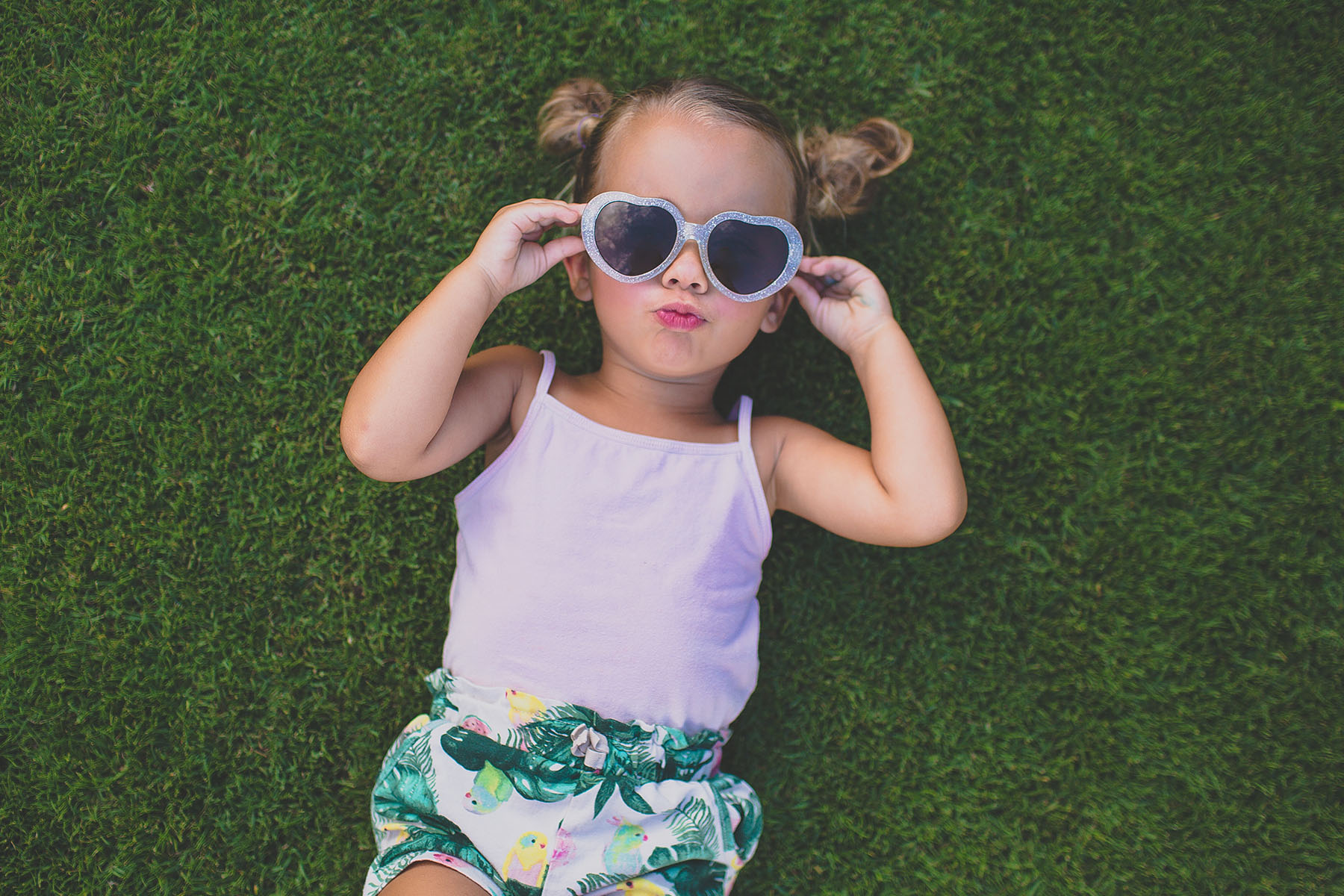 Feeling fresh? That's probably because it's Aries season! From mid-March to mid-April, the spring equinox lands with full force, bringing surprisingly temperate days, extra daylight, soft breezes, and holidays that remind us of the new cycle of life. This period's exciting, fresh, and renewed vibe is fitting, as it's also the season of Aries, the first sign of the zodiac. By welcoming Aries, we kick off a new cycle through the 12 signs. From March 21 to April 19, the sun moves through the cardinal fire sign Aries, the ruler of the first house, associated with self, individuality, early childhood, personality, ego, and goals.
Are the stars causing chaos? Learn how the planets affect you…
Although we tend to think of New Year's as the conventional time for setting resolutions, there's a reason we're motivated to throw ourselves into spring cleaning (or Kondo-ing!), new workout regimens, healthy eating plans, or personal goal-setting as we begin to see winter in the rearview mirror. Ruled by the planet of action Mars, Aries is a motivating force. Athletic and ambitious, the fire sign is up for any challenge, especially if it stokes their inner competitive fire and allows them to ultimately claim that they have "won." As the first sign of the zodiac, there's a childlike, playful, perhaps even immature air to Aries' sense of humor and approach. They can be impulsive and impatient with a temper that's quick to flare but also fast to cool down, as they're not apt to dwell.
Read this now: The Surprising Influence Birth Order Has on Your Zodiac Sign
That said, Aries season can inspire you to get fired up about an intoxicatingly exciting vision for your future, and then make major moves to get that dream well on its way to becoming a reality. Here, what each sign can do to win at whatever they set their mind to, in the spirit of Aries season. (Be sure to read your rising sign, too!)
Aries
(March 21–April 19)
It's your season, Aries, and that means you're sure to be feeling even more unstoppable than usual. In fact, you may be so fired up that it's hard for you to focus on one key goal or a concrete game plan for fulfilling that desire. For that reason, you'll do well to not only dream big but hone in on a specific step-by-step action plan that feels doable. You're apt to dive in and itch to accomplish as much as possible ASAP, but giving yourself adequate time and space can ensure longer-lasting success.
Read This Now: 5 Things Every Aries Needs for Self-Care
Taurus
(April 20-May 20)
While the sun moves through your twelfth house of spirituality, you may find you're drawn to taking a bolder, more aggressive approach to caring for your mental and emotional health. Whether this entails journaling, meditating, having lengthy heart-to-hearts with loved ones, paying attention to your dreams, or doing talk therapy, you'll do well to dive into anything that stirs your soul and intuition. Looking at the undertow of your Taurus psyche might not be the most comfortable (and you tend to stick to what's cozy and safe), but what you learn could ultimately drive your dreams.
Gemini
(May 21-June 20)
Aries season, and the sun's journey through your eleventh house of networking and friendships supercharges your social calendar and makes professional pursuits even more productive and rewarding, as long as you're game for working with others. The more willing you are to hit up all of those those happy hours, reunions, and team-building events, the more opportunities you're sure to attract. No doubt you're generally a social butterfly (you are a Gemini after all), but now's the time to really lean into relationships with colleagues and friends. It could set you up for both creative and personal fulfillment.  
Cancer
(June 21-July 22)
While the sun moves through your tenth house of career in fellow cardinal sign Aries, your mind is sure to be whirling with professional goals and visions that are as bold as they are big picture. You might actually be less in your feelings than usual and feeling downright focused. As soon as you're ready, take aim and pitch exciting concepts you've been musing on for months. Set that meeting with higher-ups, launch that website for your side hustle, step up your social media game, send out those emails to promising professional contacts. Your passion and determination is palpable and bound to set you up for recognition now, Cancer.  
Leo
(July 23-August 22)
The sun's trip through Aries and your ninth house of adventure is going to fire up your wanderlust. It's high time you got out of your comfort zone, Leo—perhaps by taking on an assignment that's out of character, heading out on a trip for business or pleasure, going on dates to unusual venues or with potential partners who aren't necessarily your type. If you're learning and exploring, you're doing it right. Sure, experiences that have you feeling out of your element might be the last thing you're looking forward to, but do your best to embrace the discomfort, as it's what could push and inspire you to take action on your most pressing, passion-fueled goals.
Virgo
(August 23-September 22)
While the sun moves through Aries and your eighth house of intimacy, you might be inspired to take a more playful, lighthearted approach to sex. Think spontaneous midnight hookups, X-rated FaceTime sessions, naughty text messages sent on a whim (no Virgo, you do not have to edit and rewrite before you send!). The fiery, impulsive nature of Aries can inspire you to go with your intuition and trust what feels good over what logical, thinking brain. In turn, you might end up having a serious amount of steamy fun—and even forge a deeper connection too!  
Libra
(September 23-October 22)
The sun's trip through Aries and your seventh house of partnership, stirring you to take on all of those projects you've been hoping to tackle with your mate. That could mean meeting with a money coach to create a workable budget, redecorating your bedroom, or planning a summer vacation. If you're a single Libra, you may be more apt to swipe on apps or hit up classes or gatherings where you could connect with a potential partner. Either way, bolstering your one-on-one bonding time is what lights you up right now—and will surely fuel your aspirations.  
Scorpio
(October 23-November 21)
If you've already found your go-to wellness routine—be it swimming, yoga, or boxing—chances are you rarely think about switching it up. But Aries influencing your sixth house of wellness, you might surprise yourself by trying a class at a different time or day, inviting friends along, or attempting a new class. Maybe this next chapter is just about upping the intensity of your existing routine. Regardless of how you makeover your grind, the extra fire and energy serves to supercharge other aspects of your life. You might be more prone to send a bold pitch to a higher-up or plan an adventurous date night. Get it, Scorpio!
Sagittarius
(November 22-December 21)
Joyful, carefree, wild-hearted fun is absolutely in your wheelhouse, so while the Aries sun lights up your fifth house of romance, you'll feel right at home with the spontaneous, free-spirited nature of the season. It could be marked by impromptu parties, sexy texting sessions (a Sagittarius specialty), intense workouts that feel like playtime, and between-the-sheets romps that pop up out of the blue, and all of it will have you feeling more empowered and alive. By all means, live in the moment, but parlaying these experiences into creative projects offers fulfillment, as well.
Read This Now: The Best Sex Positions for a Sagittarius
Capricorn
(December 22-January 19)
While the sun moves through your fourth house of family life, chances are you'll find yourself drawn to being more active and take-charge with loved ones. Maybe that looks like signing everyone up for a local 5K or proposing that you spend a weekend afternoon doing a hike. Or you're committed to applying the Tidy Up philosophy at home, leading the charge for everyone to pitch in and throw out clutter. As motivated as you may be, you'll do well to go with the flow as much as possible, as circumstances and temperaments could change on a whim. Bonus for Capricorns: Working on your flexibility can make you even more successful in the long-haul.
Aquarius
(January 20-February 18)
Throughout Aries season, when the sun is activating your third house of communication, you might find you're having more fiery, passionate, perhaps even argumentative conversations with colleagues, friends, and loved ones. You're not one to stand down easily once you've made up your mind, but you do believe there's merit to hearing to hear others out, and you'll do well to lean into that naturally Aquarian philanthropic nature now. The more open-minded you can be, the greater the exchange of big, thrilling ideas—and the better prepared you'll be when it's time to take that winning brainstorm from concept to concrete game plan.  
Pisces
(February 19-March 20)
With the sun moving through Aries and your second house of income, you might be tempted to dive head first into a seemingly unbeatable investment plan, side hustle, or similar money-making plan. Being the dreamer you are, your instinct is often to go with your intuition and heart first, and that characteristic under the influence of impulsive Aries might lead you to leaping before you should have looked a bit more closely. Feeling psyched feels awesome, but you'll do well to get all the facts before you make a major money-related move now. Better safe than speedy, Pisces.
Maressa Brown is a writer, editor, astrologer, and author of Centennial Presents' 2018 Astrology Guide. Her work has appeared on/in various publications such as Cosmopolitan.com, The Washington Post, Parents.com, and Women's Health.
Photo courtesy of Twenty20