Your Taurus Season Horoscope Is Telling You to Chill Out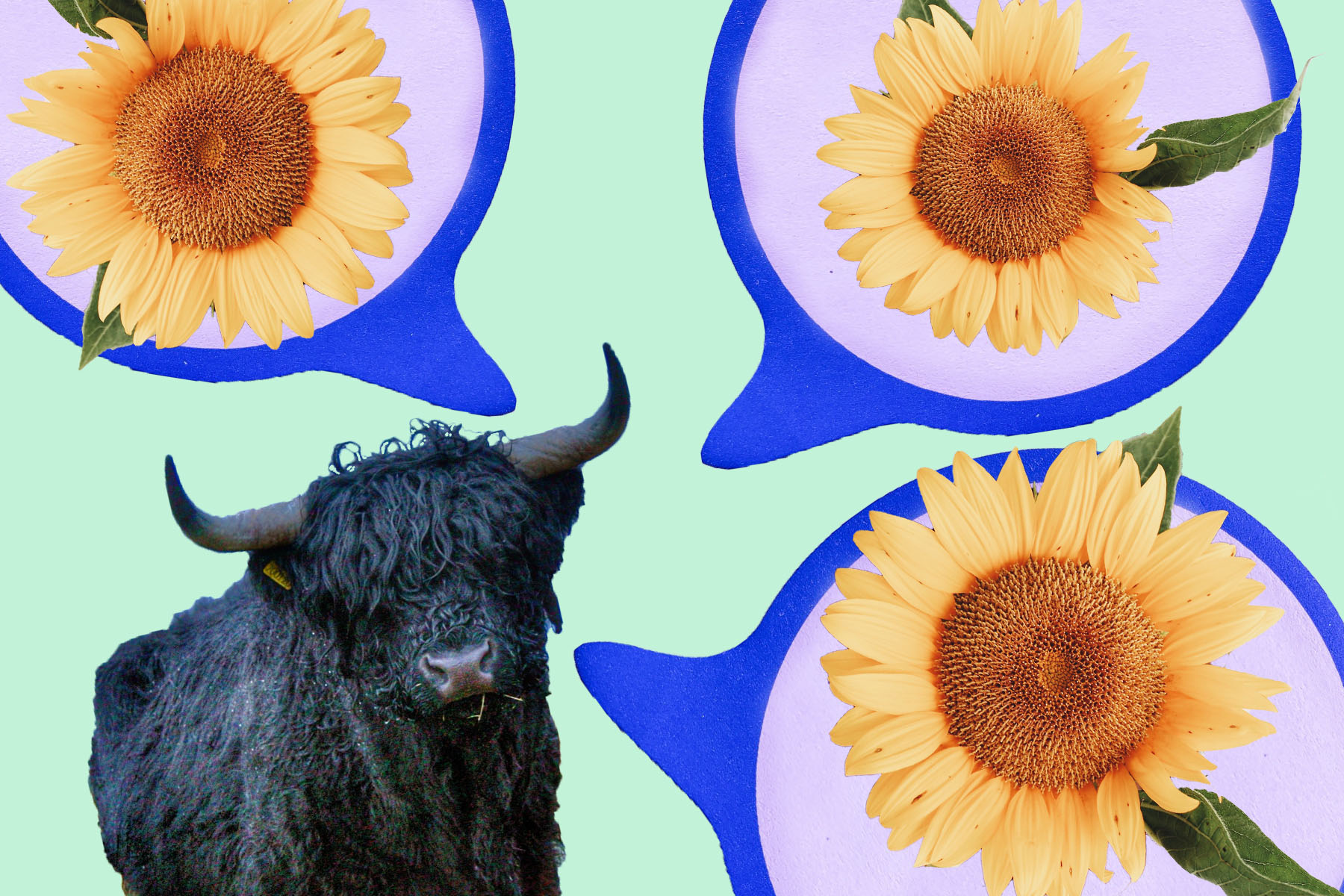 Starting in late April, spring will be in full swing, as we enjoy those longer, sunnier days that infuse us with both a sense of hopefulness and calm. After all, with more temperate weather comes the opportunity to spend more time in nature, soaking up everything the Earth has to offer—from fresh blooms to blue skies and green landscapes. It's appropriate that a season so intricately tied to slowing down also occurs at the same time the sun moves through leisure-loving Taurus (quite a relief after fiery Aries season!).
When Is Taurus Season?
From April 20 to May 20, the sun moves through the fixed earth sign Taurus, ruler of the second house and the realm of material possessions, money, and values.
In astrology, the second house asks us to consider how our material possessions and our work bring us pleasure. At the same time, Taurus' ruling planet Venus oversees all things related to beauty, love, art, and money—or perhaps more specifically, our values. These energies combine during Taurus season, stirring us to crave any chance to slow down and focus on not only on the material things and financial pursuits that drive us but the activities and relationships that warm and fulfill our hearts.
Read This Now: What Are the Astrological Houses?
What Are Typical Taurus Traits and How Does That Affect Taurus Season?
Known for their stubbornness and propensity to take their time, Taureans are often grounded and pragmatic. But this clear-headedness also makes them quite sure of their decisions once they make them (they're loyal to a fault!). Because they're so in tune with themselves and others, Taureans are often innately in tune with the physical world and everything it has to offer. It's no wonder that mid-spring promotes simple joys such as picnicking, spa days, or cuddling up with a lover on a Sunday morning.
Read This Now: Inspiring Taurus Season Quotes to Help You Chill Out
That said, Taurus season can give us the best of both worlds as it fuels our determination to get things done as well as our most whimsical pleasures. Here's what each sign should focus on this season to turn any dream into reality. (Be sure to read your rising sign, too!)
Your Taurus Season Horoscope
Aries (March 21–April 19)
With the sun moving through your second house of income, your attention may be on wanting to step up your hustle to either boost your income or gain greater financial fulfillment from the work you're doing. First thing's first: Do a self-check with your heart and think about what truly drives you. Going with that—as opposed to simply the best move for the short-term bottom line—can end up feeling rewarding in more ways than one.
Read This Now: The Top 10 Careers for an Aries
Taurus (April 20-May 20)
While the sun moves through your sign, you may feel especially motivated to make moves on long-term personal goals, whether they're related to your career, health, or love life. Still, you don't want to feel rushed, and you want to stay the course on the game plan you've envisioned for, well, ever. Finding a way to take action, even if it isn't exactly in line with your vision, is your key to success. Focus on done vs. perfect.
Gemini (May 21-June 20)
Taurus season, and the sun's journey through your twelfth house of spirituality may have you feeling more reflective than usual, Gemini. You may even find yourself talking more about deep-rooted emotional wounds and working on bolstering your mental health. Though you generally love to finish your projects quickly, so as to get onto the next thing, allowing yourself adequate time on this self-work is integral to getting more in tune with your big picture needs—and locating the best path for fulfilling them.
Cancer (June 21-July 22)
While the sun moves through your eleventh house of networking and friendships, your calendar is sure to get filled up with coffee dates, parties, happy hours, and all manner of social obligations. The fact of the matter is that as much as Cancers love to have fun and laugh with friends, colleagues, and lovers, a lack of downtime and self-care can take a major toll on their emotional well-being. Striking a balance between all these invitations and your solo time gives you the bandwidth to work toward the goal closest to your heart.
Leo (July 23-August 22)
The sun's journey through Taurus and your tenth house of career might feel a bit frustrating to you, as your fierce Leo nature is to tackle professional responsibilities in a more dynamic and faster way than this season's energy may allow. But there's a lesson to be learned here. Slowing down and practicing mindfulness bolsters your appreciation for the process, and in turn, you might actually feel more creative and productive. The result could be recognition from higher-ups.
Virgo (August 23-September 22)
As the sun moves through Taurus and your ninth house of higher learning and adventure, you might find yourself letting go of your type A Virgo attitude. Daydreaming about a long-distance trip or an educational course you've been meaning to take is O.K.—let it happen. If the goal is not quite within reach, doing research, taking notes, or planning ahead in some way can feel satisfying in its own way. At the same time, finding a practical way (naturally) to switch up your environment and/or routine, even if it's via a brief road trip or a museum visit, will benefit your soul.
Libra (September 23-October 22)
The sun's trip through Taurus and Libra's eighth house of sexual intimacy has you craving more one-on-one time with your lover or a potential mate. Although you usually prefer all the trappings of a classical, romantic date night, you might feel more inclined to stay in and cook, snuggle, sip wine, and have a meaningful heart-to-heart with your love. As long as you're intellectually and physically in sync, you'll feel fulfilled, which can fuel your overall well-being and focus.
Scorpio (October 23-November 21)
When the sun is in Taurus, your seventh house of partnership is activated, as is your desire to work toward shared goals with your significant other or business partner. Though as a Scorpio, you tend to throw your whole self into anything you have passion for, this season encourages you to hone your ability to meet another in the middle and compromise in order to cross the finish line. And it likely won't happen automatically, but that's the point. Patience and collaboration are essential to success now.
Sagittarius (November 22-December 21)
Your free-spirited and adventurous Sagittarius energy might feel as though it's at odds with Taurus's grounded, stable one. But whether you've been looking for a mind-body routine that you can stick to or a new way to boost work-life balance, the sun's trip through your sixth house of wellness and routine is bound to help you out in that area. Trust that giving this particular objective more time will be well worth it in the long-run.
Capricorn (December 22-January 19)
Taking the pragmatic route is in your DNA, Capricorn. So you'll most definitely feel in sync with Taurus season. The twist, however, is that the Taurus sun will be lighting up your fifth house of romance and fun, encouraging you to be a bit more spontaneous, carefree, and not so zeroed in on work right now. By allowing yourself to let go of stringent planning and giving into your creative, most heartfelt impulses, you might find a whole new way of approaching your big picture dream. #winning
Aquarius (January 20-February 18)
As a social Aquarius, you're pretty much always on-the-go and connected with friends and colleagues either via emails, texts, or meet-ups. But Taurus season activates your fourth house of family and home life, driving you to spend time closer to loved ones, your roots, your sanctuary. Allowing yourself to put your phone on do not disturb and focus on quality time with your nearest and dearest could be truly restorative energetically. The result: a full tank to tackle whatever you set your imagination on.
Pisces (February 19-March 20)
While the sun moves through Taurus and your third house of communication, you may find you're even more likely to enjoy impromptu brainstorms and animated conversations with loved ones, friends, and colleagues. This is sure to stimulate your creativity and has you itching to dive into your most loved creative outlet. Although your emotional Pisces tendency is to feel first, act later, Taurus's grounded, driven energy can charge your efforts in a supportive, steady way. Embrace whatever progress you're making at whatever speed you're making it. You've got this!
Lead photo courtesy of Twenty20; Design by Horoscope.com