Taurus Money & Career Horoscope
You work hard for your money, Taurus, and 2022 is no different. However, ambitious Saturn spends the year in experimental Aquarius, which gives a whole different vibe to your career and work life. Changes are the darling of this partnership, so there will be a lot of rolling with the waves for you with regard to career and money this year. Yikes, right?! But don't worry. Along with the anxiety comes some real opportunities for growth, so try to keep an open mind and be willing to approach your job and finances with a little more unconventionality than usual.

You already know that Uranus, ruler of innovative Aquarius, is paired up with your steady earth sign this year, which can be both a blessing and a curse. The opportunity to branch out into new situations can be lucrative and prestigious, but your trademark hesitation could cost you. Because financial stability is one of your most important goals, you aren't going to go too far out on a limb even if the fruit out there is the ripest on the tree.

Also keep in mind that Uranus has two retrograde periods (a short one at the start of the year ending late in January and a second one starting at the beginning of September and lasting through the end of 2022) that will give you a break from all the changes being hurled at you. You'll have a chance to look over some investments you feel you might have been rushed into making.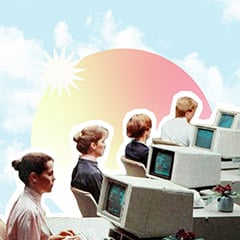 Personalized Career Horoscope