Your Horoscope for Tuesday October 17: Mercury Shifts and Things Get Intense!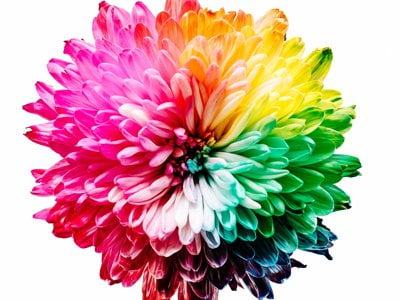 Feeling crazy? It's not you, it's the stars. With the moon shifting to Libra, an unsettling Mars-Uranus quinox, and a shift from Mercury to Scorpio, you may feel restless, unchallenged, and second guessing the motives and goals of other people around you. Instead of burying your feelings, dig deep and get to the route of your dissatisfaction. Mercury in Scorpio demands precise, honest communication—sidestepping an issue or speaking in euphemisms won't work. It may feel hard at first, but the more you get comfortable with stating your desires and bringing up conflicts with the people whom they concern, the better. Today is all about direct action. Are you ready to take it? 
You get lucky in October. Find out more with your premium October horoscope!.
Aries Daily Horoscope
A Mercury-Jupiter alingment opens up opportunity. This is exciting, but keep any potential moves close to your chest. While you tend to share whatever happens to cross your mind, holding back a bit—at least until you know the full story or situation—will pay off. 
Taurus Daily Horoscope   
With Jupiter and Mercury in your partnership sector, relationships take center stage. Here's the thing: Don't mistake quantity for quality. While you may be spending plenty of one on one time (or locking down a ton of dates) this planetary alignment wants you to bringup the big questions and talk uncomfortable issues. You know they're there. 
Gemini Daily Horoscope      
Mercury is helping you get sh*t done, Gemini! You may be tempted to shirk off a big project, but don't. With Mercury cranking up your productivity, this is the best day (and week) to hunker down and tend to work. Yes, you may have to blow off a happy hour plan, but it will definitely pay off in the long run, and trust us that your boss is noticing—in the best way.
Cancer Daily Horoscope
Crabs are coming out of their shells today and all signs are celebrating! With Jupiter in your sector of self-expression, it's a great time to make your voice heard and your wishes known. Single? Make the first move today, Crabs (a swipe counts!) The more you put yourself out there, the more you'll get back. 
What color is your aura, and where is it leading you? Ask the Chakra Tarot….
 

Leo Daily Horoscope
Family driving you crazy? We hear you, Lions. Jupiter in your home sector is shifting your focus to family and home. Remember, you can suggest but you can't force anyone to do anything. The more you're able to realize that, the more sane you'll feel. 
Virgo Daily Horoscope
Hey Virgo, did you know there are only 24 hours in the day? Mercury and Jupiter keep throwing opportunities your way, which is clutch—but before you take them on, make sure you have the time and resources to do so—after all, you still need to eat, sleep, and play! And saying no will only make you more in demand. Trust us. 
Need an instant answer to a tough question? This Tarot deck has it.
 
Libra Daily Horoscope
It's all about the money today, Libra! With Mercury shifting to your resources sector, you're all about shoring up your income and making sure your income flow is healhty. You love the finer things, but the finer things are so much nicer once the credit card bill has been paid in full. 
Scorpio Daily Horoscope
You've been keeping things on the DL for the last few weeks, but Mercury is now asking you to speak out, connect, and share what's going on in your mind. You may realize that by collaborating, you can get even deeper, or reach crucial next steps on a project or idea you want to make reality. 
Learn about your animal sign with the wisdom of Chinese astrology.
 
Sagittarius Daily Horoscope
Mercury and Jupiter are combining forces to make you think deeply about your past—and how it connects to your present. Follow your mind where it leads; you may be digging up old emails or letters, but you're not living in the past, you're gathering info to go forward into the future. Trust the process. 
Capricorn Daily Horoscope
It's all about socializing, Caps, and you'll be surprised at how information gleaned from a casual conversation will be key in a work or romantic situation. You tend to like having firm plans, but go with the flow, and consider saying yes to a last minute social invite—it may matter more than you think. 
Where is your love life headed? Get two valuable perspectives.
 
Aquarius Daily Horoscope 
With Mercury in your house of career and reputation, you're ready for anything, Aquarians! Focus on your career, make a bold move, and take ownership of the fact that you're really, really good at your job. Today is all about making big moves. Start with confidence and go from there. 
Pisces Daily Horoscope
Mercury is inspiring you to dream big and speak out. It's a good day for your imagination to fly free, and the more you allow your mind to wander, the more you'll be rewarded. Journal, read a book, listen to a new podcast, draw or doodle … the more you engage with the creative part of your brain, the happier and more free you'll feel!
Want more spirituality, mysticism, and advice for bringing your spirit to the next level of awesome? Follow us on Instagram.
Want more info to tap into the power of your zodiac sign today? Try these articles!
When Jupiter Moves Into Scorpio, Every Sign Wins. Here's Why! 
Seeking Answers? An Oracle Deck May Be the Key! 
When Jupiter Moves Into Scorpio, Every Sign Wins. Here's Why! 
These 5 Crystals Will Help You get Through Fall 
Your Sign's Biggest Weakness (And How to Fix It!)