Your Horoscope for Monday October 30: This Will Be The Best Monday You've Had All Year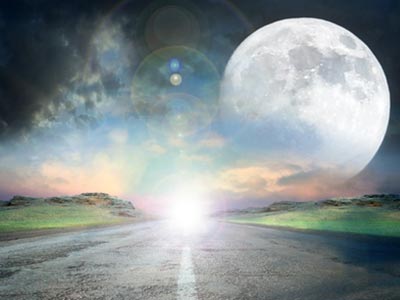 A Monday, relaxing? Miracles can happen, and that's the case today, when the moon aligns with harmonious Neptune to encourage relaxation, cooperation, and overall chill vibes across signs. The upcoming Halloween holiday also casts some low-key vibes across signs—whether you're going to a party, hanging out with children, or otherwise marking the day, the stars line up with the calendar to say that today is going to be an excellent day. Use this cooperation from the universe for your own good—schedule meetings, dates, and get things on the calendar. Cheers to an excellent week! (Psst: did you know the real meaning of Halloween? Find out here!) 
Aries Daily Horoscope
You're still recovering from the weekend, and that's A okay, Rams. You've been all in all weekend, so it's understandable you may feel like you're not firing on all cylinders. But don't throw the day in the towel yet. Conversations will bring you far today—schedule a long catch up with someone over lunch!
Taurus Daily Horoscope 
Relationships take center stage today, and it's time to do some prioritizing, shifting, and analysis. If you're dating someone newish, don't reschedule on them unless it's a true emergency. In an LTR? Make sure your partner knows they're a priority in your life. Trust us. 
Gemini Daily Horoscope      
You're finally being appreciated for all that you've done these past few months. Bask in the attention, but also take credit where credit is due. If things took forever to finish, or if the only reason a project got done was because you were burning the midnight oil, it's on you to make that known. 
Cancer Daily Horoscope
You can be a little serious and analytical, but today, the cosmos are urging you to play—Halloween party invite, perhaps? Whatever happens, don't take things too seriously, and as much as possible, try to avoid playing the "what if" game. Enjoy the wild weirdness of the moment or moments, however they may play out. 
What color is your aura, and where is it leading you? Ask the Chakra Tarot….
 

Leo Daily Horoscope
The moon is helping you smooth out some long-held resentments and tensions between you and family members today, Lions. Breathe a big sigh of relief and also start thinking boundaries. Today may be a day you circle in the wagons and be a little more reserved than usual as you allow your emotions to recalibrate. 
Virgo Daily Horoscope
Energy is flowing, Virgo, and today is one of those days where the less you think, the luckier you'll be. Follow your intuition and see where it leads (maybe to a sensory deprivation tank?) especially if it's pulling you away from your same-old routine. And don't be frustrated if nothing big seems to happen today; trust that things are building! 
Need an instant answer to a tough question? This Tarot deck has it.
 
Libra Daily Horoscope
Today is all about harmony, Libra, and the more you let energy flow, the better the day will be. You have a few cooperative projects in the hopper—today is a great day to get them front and center, since collaboration is extra on point. 
Scorpio Daily Horoscope
The weekend may have had a few ups and downs, but today is absolutely sparkling, Scorpio! Go with whatever is on your calendar with confidence, and just enjoy the day. Again, don't push too hard for meaning or longterm commitment—if something is right, you'll know it, but there's no reason you need that commitment today. 
Learn about your animal sign with the wisdom of Chinese astrology.
 
Sagittarius Daily Horoscope
The moon is pulling you out of all your introspection and pushing you to focus on your social connections, Sags. Just get out and enjoy the moment, and say yes to any last minute invitations that may come your way. Remember: Even fleeting connections can feel oh so good. 
Capricorn Daily Horoscope
Caps, beware of some annoying challenges early in the day, thanks to a Mercury-Mars aspect. Don't sweat it. Know that these minor hiccups have nothing to do with the larger picture, and the more you can go with the flow, the better. 
Where is your love life headed? Get two valuable perspectives.
 
Aquarius Daily Horoscope 
As the moon trines the sun, relationships—both romantic and professional—are extra important today, Aquarius. There's something that needs to get done that you can't do without help. So reach out—the stars say that working together will only make you stronger. 
Pisces Daily Horoscope
You're especially committed to a project, Pisces. Let your voice be heard and stop worrying about what other people think. Also, be aware that boundaries shift a lot today, and you may find yourself bringing up your work questions at a Halloween party. That's fine. The more you can see your life as fluid, where one part aids another, the better.
Want more spirituality, mysticism, and advice for bringing your spirit to the next level of awesome? Follow us on Instagram.
Want more info to tap into the power of your zodiac sign today? Try these articles!
When Jupiter Moves Into Scorpio, Every Sign Wins. Here's Why! 
Seeking Answers? An Oracle Deck May Be the Key! 
Want to Heal Yourself With Herbs? Here's How 
These 5 Crystals Will Help You get Through Fall 
Your Sign's Biggest Weakness (And How to Fix It!)