Your Daily Horoscope for Thursday, October 19: What Will the Libra New Moon Manifest in You?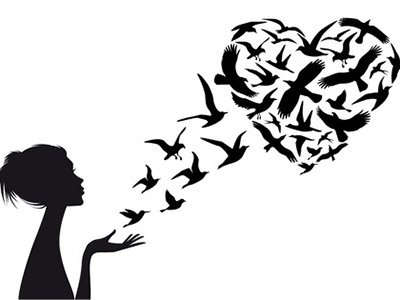 Today is all about action. With Mercury and Jupiter in alignment with Scorpio, all signs may be gaining clarity in regards to a situation and the motivation to make changes, speak up, and follow their inner guide. The new moon also cranks up motivation—signs are ready to tie up loose ends and get things done. Enjoy the day. Even complicated tasks will be easier knowing that everyone involved is going to be as direct as possible—no mixed messages or alternate meanings. Trust what people tell you today. 
You get lucky in October. Find out more with your premium October horoscope!.
Aries Daily Horoscope
Today's new moon occurs in your relationship sector, casting new insight into your relationship or opening up the door for a new partner. But, as always, the stars expect you to make the first move. Make love a priority today—move anything unessential to tomorrow's to-do list and have a date night. 
Taurus Daily Horoscope     
Bulls work well with others, but you're getting frustrated by other people in your life today. Be independent and strike out on your own. You'll be surprised by what you're able to accomplish solo. 
Gemini Daily Horoscope      
Your social life takes center stage today, and you may feel drawn into conflicts with friends. As much as possible, disengage. Turning off text notifications can make you feel a lot better, and it'll be easier to parse through the problem tomorrow. 
Cancer Daily Horoscope
The New Moon places your family in your path and on your mind, and you may find yourself having to juggle responsibilities in order to help a family member. Don't stress about the logistics—it will all work out. 
What color is your aura, and where is it leading you? Ask the Chakra Tarot….
 

Leo Daily Horoscope
Family driving you crazy? We hear you, Lions. Jupiter in your home sector is shifting your focus to your nearest and dearest. Remember, you can suggest but you can't force anyone to do anything. The more you're able to realize that, the more sane you'll feel. 
Virgo Daily Horoscope
Today is your day to breathe, Virgo! The new moon energy is asking you to wrap up loose ends and avoid jumping into new projects for now. There will be time for that soon enough, but for today, it's all about taking deep breaths and relaxing. 
Need an instant answer to a tough question? This Tarot deck has it.
 
Libra Daily Horoscope
With the new moon in your sign, you're about to manifest big changes. But in order to do that, you have to make sure that you let go of things or people that have held you back. Today may be a day of reflection, where you might realize that someone or something you thought was important to you may not serve you anymore.
Scorpio Daily Horoscope
Ugh. Before you curse at a rescheduled meeting or slow commute, know that these delays may actually help you in the long run. Today isn't a day that's auspicious for getting things done, and you may need that time to rethink a plan or strategy. 
Learn about your animal sign with the wisdom of Chinese astrology.
 
Sagittarius Daily Horoscope
You may be getting a prickly vibe from people close to you Sags. Don't pry. Everyone is on edge from the new moon, but your sign less so than most. Know that it's truly not you, it's them, and use the energy to accomplish some of your own projects and goals today. 
Capricorn Daily Horoscope
Changes are coming, whether you like them or not, Caps, especially in your professional world. Keep your eyes open, don't share info with people who may not need to know, and be savvy when thinking about a new career move. In other words, do not print a new copy of your resume at your current office. And remember: Change is good. 
Where is your love life headed? Get two valuable perspectives.
 
Aquarius Daily Horoscope 
Your intuition is on point today, and giving yourself some solo time to tune in is key for deciding on next steps and next moves in your life. You may be tempted to go out tonight, and do so, but definitely make sure to remain clearheaded and try a short meditation to wind down at the end of the day.
Pisces Daily Horoscope
Your chart is all about intimacy today, Pisces—and it may not be with a partner. Getting closer and sharing vulnerabilities, even with a friend or colleague, will only make you feel stronger and more invinceable. Weakness can be a strength, and sharing your inner thoughts and feelings is pretty inspiring to others.
Want more spirituality, mysticism, and advice for bringing your spirit to the next level of awesome? Follow us on Instagram.
Want more info to tap into the power of your zodiac sign today? Try these articles!
When Jupiter Moves Into Scorpio, Every Sign Wins. Here's Why! 
Seeking Answers? An Oracle Deck May Be the Key! 
Want to Heal Yourself With Herbs? Here's How 
These 5 Crystals Will Help You get Through Fall 
Your Sign's Biggest Weakness (And How to Fix It!)