Weekly Horoscope: September 4–10, 2023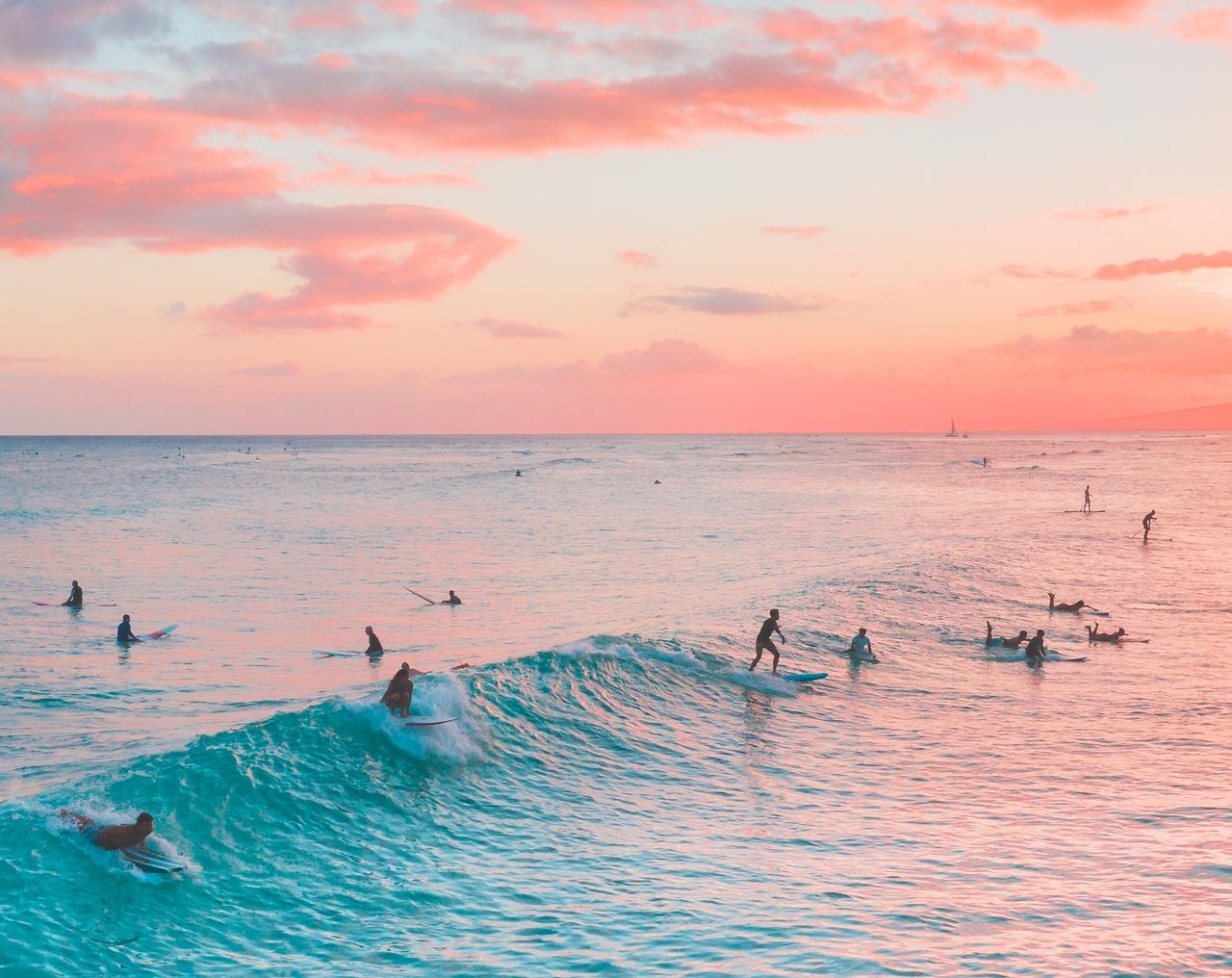 How's Mercury retrograde going for you? Hopefully nothing too catastrophic has happened. But, if it has, Monday's helpful trine between brainy Mercury (our cosmic voice) and abundant Jupiter (the planetary pathfinder) is here just in time to help you out. This productive aspect gets your mind moving in a more positive direction, so even though you might be stuck for the moment, you can sense that better times are ahead. Start making plans now!
Monday also sees Jupiter (in hard-headed Taurus) going retrograde not long after it makes its trine to Mercury, which calls for some serious self-reflection. If you want to hit your goals before the end of the year, it's time to call yourself out on any BS that's preventing your success. Self-sabotage can be one of your biggest roadblocks during this introspective transit, so it's time to get real with yourself.
In better news, exciting new scenarios arise during the harmonious trine between the optimistic sun (our radiant confidence builder) and lucky Jupiter on Friday, highlighting savvy investments and other ways to make some extra cash. Overnight financial success isn't a given, but there are definitely ways to make your bank account numbers go up by a comma or two now. There's an obvious opportunity that you're overlooking.
Your Zodiac Sign's Weekly Horoscope
Aries
You're more of a "I'll just plow through this obstacle" kind of sign than a patient, calm, reflective one, but this week it pays to slow down and think things through. Some of the blockages that you'll be facing you might not be able to move with sheer force, so it pays to have a strategy in place, Aries.
Read your full Aries weekly horoscope.
Taurus
Expansive Jupiter is in your slow, steady sign while it makes its moves this week, Taurus, which can actually really kill its momentum. This expansive sign promotes spreading your wings and flying, but your earthy sign is more comfortable with your feet planted firmly on the ground. Looks like something's going to have to give.
Read your full Taurus weekly horoscope. 
Gemini
Whenever you get backed into a corner by various planetary events (we're looking at you, Mercury retrograde), you never panic. Why? Because you're a smart, mentally agile Twin and you know you always have options. Thinking outside the box this week isn't a sure thing, but it can help you see things from a different perspective. And that's what you need to come up with the next big plan, Gemini.
Read your full Gemini weekly horoscope.
Cancer 
Can thinking more positive thoughts really pull you out of the funk you've been in recently? Well, we're not saying that good things will magically happen overnight, but looking at the glass half full instead of half empty doesn't hurt. And if you're thinking, come on, isn't that a bit cliché? Probably. But you have to start somewhere, Cancer.
Read your full Cancer weekly horoscope.
Leo
Exciting things are happening this week, Leo, but you have to get some of the more difficult stuff out of the way before you can see them. The good news is that no one has really been able to run the race they want to run lately, so you aren't that far behind. The bad news, however, is that you don't have a good strategy that will help you catch the leader. Yet, that is. The sooner you start remembering who you are (the ruler of the jungle!), the sooner you can regain your seat on the throne.
Read your full Leo weekly horoscope.
Virgo
If you're not in panic mode yet, there's no reason to freak out now. It takes a lot to get you in a tizzy, and even if Mercury retrograde has you spinning a bit, you never really get to the point where you're too dizzy to function. Keep doing what you do this week, Virgo. Staying on course is the best plan, and by next week this could all be in the rearview mirror. Better times are ahead.
Read your full Virgo weekly horoscopes. 
Libra
You're really good at looking on the bright side, Libra, and it's that sunny outlook that has you getting through a lot of your recent dark days. This week's planetary movements help you make a plan to move you toward a brighter future, too, so keep that head up. You know those haters who said you were being foolish? Well, a lot of them are going to feel pretty silly now that you're thriving. #toldyouso
Read your full Libra weekly horoscope.
Scorpio
You've been though worse, right, Scorpio?! Just try to remember that when you're feeling sorry for yourself or think that you've hit rock bottom. There are so many ways to pull yourself up out of that dark hole you feel like you've fallen into this week, so if you're not able to climb up far enough to see the light at some point, you're really not trying hard enough. You've got the will. Now find a way.
Read your full Scorpio weekly horoscope.
Sagittarius
It's time to stop moving, Sagittarius. You're one of the most on-the-go signs around, but staying physically active and mentally busy isn't going to quiet the anxious voice inside you this week. You're going to have to find a quiet space, shut out the distractions and really focus on getting your mind right. Things have been out of balance for too long, don't you think?
Read your full Sagittarius weekly horoscope.
Capricorn
You've got this, Capricorn. You've probably been sailing through Mercury retrograde up until now, and we don't see any reason that will change this week. Your biggest flex is that no matter what, you've always got a plan. And a backup plan for that plan, and probably yet another backup plan for that backup plan! People think that everything just seems to fall into place, but they don't see how hard you work behind the scenes. And there's no reason to let them see you struggle now.
Read your full Capricorn weekly horoscope.
Aquarius
The combination of luck and effort is a winning one for you this week, Aquarius. You don't have to work too hard to sway things in your favor, but you also can't completely sit back and wait for good times to come to you. Luckily, you're an expert at coming up with fresh, inventive ways to make things happen. You always take pride in your uniqueness, so don't stop now. Your deviant, rebellious way of looking at things is a huge asset.
Read your full Aquarius weekly horoscope.
Pisces
You get total permission from the universe this week to stay inside your protective bubble and figure things out on your own. Your introspective personality is a big advantage to you as you try to navigate your way through some difficult life issues now, Pisces. Don't give in to outside pressure to be any way other than how you are. Your quiet, reflective mood might seem sad or lonely to others, but it's working for you.