Weekly Horoscope: November 6–12, 2023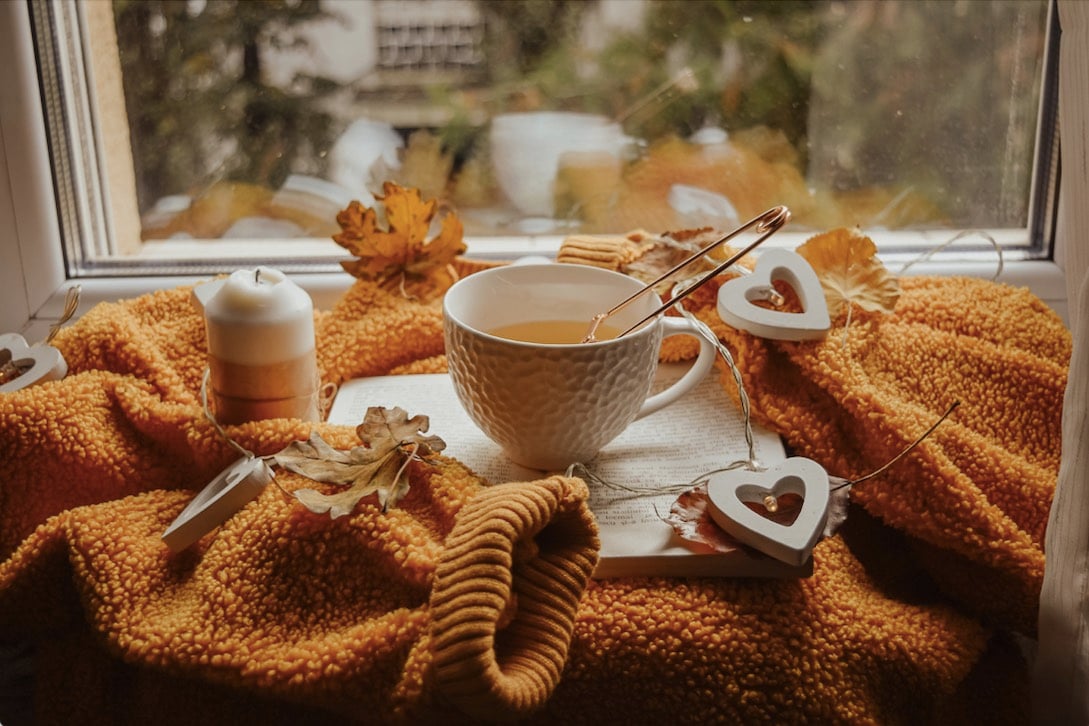 You have the opportunity to really go places early this week as the universe sets you up for success with a schmoozy trine between abundant Venus (our money goddess) in hardworking Virgo and deep Pluto (the planet of transformation) in ambitious Capricorn. Your reputation as a gifted person in your chosen area of expertise grows as you impress your friends, family, clients, boss, business contacts, etc., with your extraordinary abilities. And where there's talent of this magnitude, the money will follow. Bet.
Starting on Wednesday, responsive Venus is at home in Libra, one of the signs she rules, as she promotes love, peace, and all things beautiful. This is the time to buy new home décor, decorate for the holidays, pick out your outfits for upcoming events, and just generally make yourself and your surroundings look cute! 
On Thursday, chatty Mercury (the universal messenger) enters and leaves secretive Scorpio for outgoing Sagittarius, giving you permission to finally talk about some things that you've been dying to get off your chest. Keeping things inside has been tough for the past couple of weeks, so spilling it all feels really, really good. Are you a little too blunt for some people? Probably. But this gossipy (and sometimes preachy) transit is all about telling it like it is. #TheTruthHurts  
Your Zodiac Sign's Weekly Horoscope
Aries
Your relationship zone gets a lot of attention this week, with a focus on balance and fairness. If things have been out of sync between you and a friend, lover, or coworker lately, try to even things out by compromising. Finding a peaceful solution to your problems should be your top priority, Aries. For once, getting what you want isn't the most important thing. Shocker.
Read your full Aries weekly horoscope.
Taurus
You struggle to make sense of things like love and money this week as your orderly sixth house becomes slightly vague and indecisive while under the control of Venus in Libra. The worst thing is, you probably thought you had things all figured out, and now this. Applying more structure and discipline to a certain situation helps, but there's more to it than that. Sometimes, the more you search for meaning, the harder it is to find, Taurus.   
Read your full Taurus weekly horoscope. 
Gemini
An increased ability to be creative and expressive helps your love life advance to new levels this week, Gemini. You're willing and able to clearly and concisely communicate what's in your head and your heart, which could take the people you're closest to a little off guard. But don't let up because exciting new possibilities are everywhere when you maintain a positive attitude.
Read your full Gemini weekly horoscope.
Cancer
Your love life has more balance and less emotional intensity this week, Cancer, which should help you be a better friend and partner. Wait, are we suggesting that maybe there's more than one way to see a situation? Yes! And the open-minded energy surrounding you now is a reminder that looking at things from a different perspective can be a total game changer!
Read your full Cancer weekly horoscope.
Leo
When you combine your natural charm with this week's sense of diplomacy, you're virtually unstoppable. You instinctively know when to hit the gas and when to pump the brakes, which is a necessary skill to have if you want to win the high-powered race you find yourself in. You can't go full speed all the time (even though you'd love to), Leo, and this diplomatic energy around you now helps you maintain a more even pace. 
Read your full Leo weekly horoscope.
Virgo
You're finally starting to see your own value, Virgo, and it's pretty impressive. If you've been selling yourself short lately, this is your wake-up call to go out there and grab what's yours. Your reputation has suffered from a lack of self-confidence in the past, but this week's buoyant energy can lift you to a much higher level. You belong here, and the first step to climbing the ladder to success is believing that you deserve to be at the top.
Read your full Virgo weekly horoscopes. 
Libra
You're happiest this week when you're surrounded by everything you love. Luckily, you attract beautiful things now, so spending time with gorgeous people in stunning places with unbelievable views just happens naturally. You deserve the best, and you don't feel out of place for even a minute around celebrities or other elite members of society. #SmileForThePaparazzi
Read your full Libra weekly horoscope.
Scorpio
Don't look now, but some of your sharp edges are beginning to soften this week, Scorpio. You love to pride yourself on your mysterious facade and intimidating personality, but you have to admit that there's someone who is dangerously close to cracking your code. Are you really going to let down your guard and let them see the real you? Only time will tell.
Read your full Scorpio weekly horoscope.
Sagittarius
Finally, getting to say some of the things that have been on your mind for the past couple of weeks is like a huge weight being lifted off of your shoulders, Sag. Whether you were keeping someone else's secret, trying hard not to gossip and spread rumors, or just staying quiet until the time was right, you're relieved to be able to freely speak your mind. The bigger the audience, the louder you are.
Read your full Sagittarius weekly horoscope.
Capricorn
Your main goal is to find that coveted balance between your work life and your personal life this week, Capricorn. If you think family and friends don't notice your absence when you're not with them, think again — and the same goes for bosses, coworkers, and clients when you're off the clock. It's obvious that compromise is the answer, but we know that for a workaholic like you, that's much easier said than done.
Read your full Capricorn weekly horoscope.
Aquarius
Freedom calls this week, and you're more than happy to clear your schedule and go on a spontaneous, uncharted adventure. The unpredictable, exciting energy around you now makes traveling your number one source of joy, Aquarius, and you love collecting cute little souvenirs and trinkets from the places you visit. This is your reminder that there are beautiful people, places, and things all around the world that you still need to see. #BucketList
Read your full Aquarius weekly horoscope.
Pisces
You have a much deeper understanding of love and intimacy than most people do this week, Pisces, which can either lead to incredible love or profound heartbreak. And the hard part is that you don't really have much control over which one of these things you experience. Allowing yourself to be vulnerable means accepting the possibility that someone could hurt you, but that's a risk most starry-eyed Fish readily accept. Still, being blindsided by betrayal always stings.