Weekly Horoscope: May 24-30, 2021
Light your calming candles now because we're in for a rough patch this week. It all starts when the lunar eclipse is in fiery Sagittarius on Wednesday. While this is a powerful energy, don't start anything new today. Instead, use the energy to tie up any loose ends before the upcoming Mercury retrograde.
Venus (planet of love) in Gemini squares Neptune (planet of illusion) in Pisces on Thursday, creating some tension and confusion in our relationships. Get ready for some awkward moments for everyone.
On Saturday, Mercury (planet of communication) goes into its second retrograde of the year, creating major communication meltdowns. Mercury is in Gemini, one of the signs it rules, making it extra frustrating. We can expect misinformation, mixed signals, and lots of gossip for the next couple weeks.
Fortunately, there's a silver lining when retrograde Mercury conjoins Venus on Saturday, helping us slow down before we say something we'll really regret. Remember, everyone, if you don't have anything nice to say, zip it!
Your Zodiac Sign's Weekly Horoscope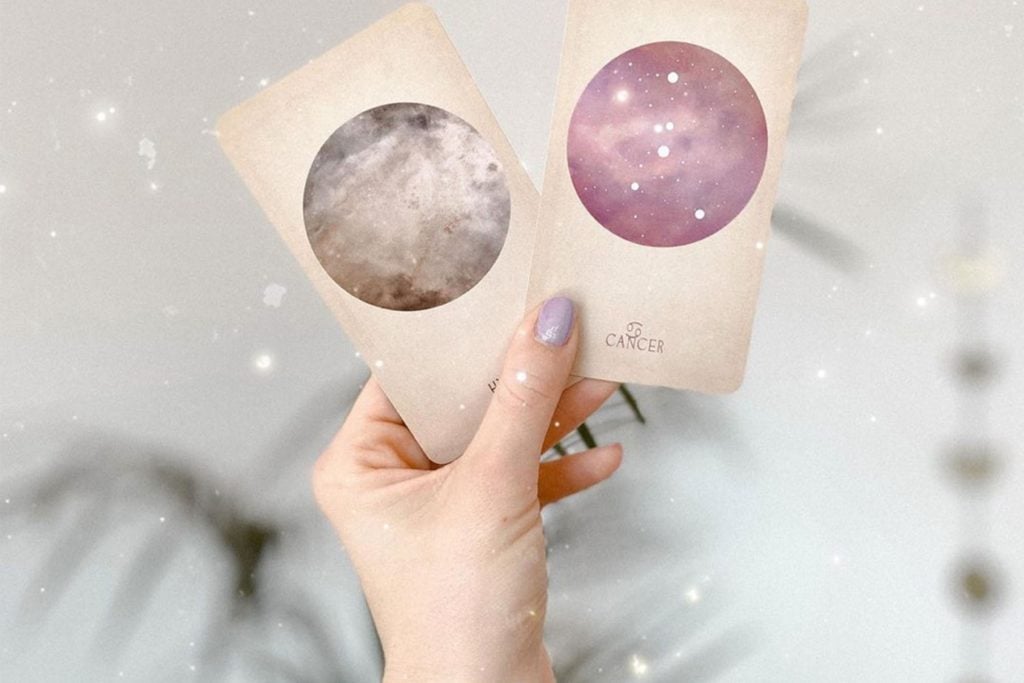 Aries
Venus and Neptune make confusion as you struggle to recognize how you feel about something (or someone). This could seep into the weekend as Mercury retrograde is bound to cause rifts in communication. Just think before you speak, Aries.
Read your full Aries weekly horoscope.
Taurus
The lunar eclipse is happening in your intimacy zone, Taurus. What's that mean? It looks like it's time to cut ties with someone who isn't serving your highest good. Use the eclipse energy to your advantage and oust what isn't working.
Read your full Taurus weekly horoscope.
Gemini
Your relationship zone is being highlighted, Gemini. Be careful when you bring up issues with bae. Your partner might not see things the way you do—especially with Mercury turning retrograde in your sign. Stay in over the weekend.
Read your full Gemini weekly horoscope.
Cancer
It's time to stop procrastinating, Cancer. If you've been avoiding a task or issue, isn't it time to face it head on? When Venus and Neptune square one another, secrets may arise. And this is the perfect time to address those issues.
Read your full Cancer weekly horoscope.
Leo
You might be prone to saying something that will come back to bite you later, Leo. That, plus the fact that Venus and Neptune might make your relationships a little shaky are all things that could let your words get the better of you.
Read your full Leo weekly horoscope.
Virgo
Stay home this week, Virgo. The eclipse is bringing out all kinds of drama! This is especially true when we're talking about family. Your love and career life could also take a hit when the Venus-Neptune square arises in your relational zone.
Read your full Virgo weekly horoscope.
Libra
Watch out, Libra. The lunar eclipse is directly hitting your communication zone… while Mercury is about to turn retrograde?? Get your point across now before this happens. Once the weekend hits, you won't make much progress in communicating your needs.
Read your full Libra weekly horoscope.
Scorpio
The lunar eclipse is highlighting your sector of value. Do you have enough self-worth, Scorpio? Are you bringing enough to the table? It could be a bit of a heavy week for you because of this. Mercury turns retrograde in your intimacy zone—so "the mood" in the bedroom might be stunted for a bit.
Read your full Scorpio weekly horoscope.
Sagittarius
Don't start anything new this week. More than that, let go of perfection as it relates to your partner, Sagittarius. Neptune and Venus are making things hazy in that area. And you want to get ahead of it,before Mercury turns retrograde.
Read your full Sagittarius weekly horoscope.
Capricorn
Keep a low profile this week, Capricorn. The eclipse is making things wild. The Neptune-Venus square this week doesn't help much, as confusion and misunderstandings could take place. And that's beforeMercury turns retrograde in your routine sector!
Read your full Capricorn weekly horoscope.
Aquarius
The lunar eclipse hits your friendship zone, Aquarius. Something is finally being granted to you! But the Venus-Neptune square could cause hurt feelings and issues of self-worth. Mercury retrograde is hitting your pleasure zone. So, mixed signals or issues with sharing feelings might appear over the next four weeks.
Read your full Aquarius weekly horoscope.
Pisces
As a Pisces, you're used to Neptune's confusing energy. That may be why you'll be okay when family issues arise due to the Neptune-Venus square. More family drama hits though when Mercury turns retrograde in your home zone.
Read your full Pisces weekly horoscope.
Lead photo courtesy of @born_under_saturn