Your Weekly Horoscope: Hiding from Drama Like…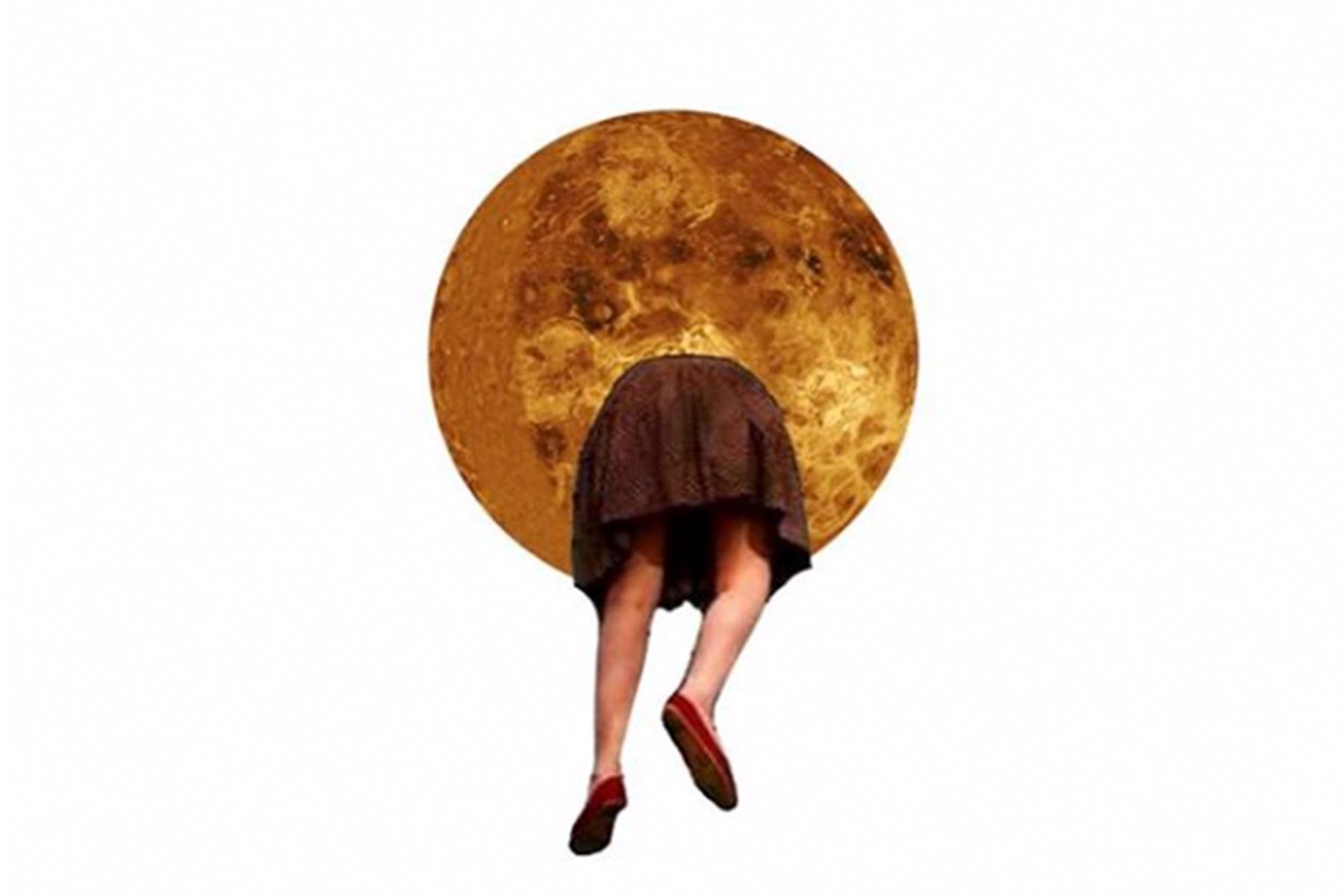 May 13 – May 19, 2019
Things are moving quickly, slowly, then quickly again. Prepare for bigger shifts at the beginning of the week, with an emphasis on speaking our truth midweek. Plus, a full moon in a saucy sign is headed our way this weekend, which always seems to mess things up.
The week starts off strong on Monday as the sun forges a positive angle with powerful Pluto (planet of transformation). This might encourage us to move forward with key decisions that could usher in positive changes.
Read This Now: How to Make the Most of Pluto Retrograde
On Tuesday, relationships could flourish as a lovely tie between sweet Venus (planet of pleasure and love) and dynamic Mars (planet of passion) encourages those "feel good" vibes and heightens the potential for romance.
Midweek, get ready for a more slow-moving attitude. Venus enters Taurus, where she feels very much at home. The sensuous energy could encourage everyone to slow down and smell the roses. On the same day, fiery Mars moves into homey Cancer, which could bring family matters to the fore. It might also be a chance to work through any lingering issues from childhood.
The full moon on Saturday adds a buoyant note to the weekend. As it's in Scorpio, though, it could also bring intensity and some drama into the mix, so think before speaking or acting on impulse. (If you're a little worried, we made a detox bath ritual for this full moon to keep the bad vibes out.)
Read This Now: 10 Things You Should (and Shouldn't!) Do During a Full Moon
Here's how the planets will affect your sign this week.
Aries (March 21 – April 19)   
As Mars moves into Cancer for six weeks, it also moves into the domestic zones in your chart—get ready for a big focus on updating and maintaining your home. It'll also be a good time to reflect on any lingering issues connected to your childhood. And prepare for that full moon this weekend, Aries; it looks like it'll emphasize an important relationship.
See your full Aries weekly horoscope.
Taurus (April 20 – May 20)   
You'll feel encouraged to give yourself a break this week with Venus in your sign—enjoy it! Later, as Mars moves into Cancer, don't be afraid to let others know how you feel. Lastly, the full moon over the weekend will rise in your sector of relationships; we know you're sensitive, but this moon could bring up even more compelling emotions that may start drama.
See your full Taurus weekly horoscope.
Gemini (May 21 – June 20)   
Your spiritual side is highlighted in your chart, making you feel very reflective these days. So it only helps when sociable Venus enters the same zone this week. It might be a great time to breathe in new experiences with a new group of people—which, as a convivial Gemini, should be thrilling. This weekend, with that full moon giving opportunity for trouble, it'll be best if you just relax.
See your full Gemini weekly horoscope.
Cancer (June 21 – July 22)     
Your social calendar is bound to be off the charts this week—with the potential for a surprise encounter. With Mars in your sign midweek, you'll have a little more courage to voice what you need from other people. A little romance could be heading your way this weekend, with the full moon in your leisure sector.
See your full Cancer weekly horoscope.
Leo (July 23 – August 22)      
Your naturally starry Leo charm is about to come out this week as your chart highlights goals. Midweek would be a good idea to start thinking about what parts of you need emotional healing, as Mars in Cancer encourages you to hide away for a bit. The full moon rises in your home sector and social events might get intense, so you might want to stay in.
See your full Leo weekly horoscope.
Virgo (August 23 – September 22)   
The key shift happening for you this week will be as Mars moves into your social zones. Is it time to reconnect with old relationships? A reunion might be in order, Virgo! Since the full moon is in passionate Scorpio, you'll want to watch what you say in order to avoid an unnecessary argument.
See your full Virgo weekly horoscope.
Libra (September 23 – October 22)  
Libras are known for their compromising skills which will be put to good use as Venus takes over this week. Listen to what your gut is telling you about what other people want; you're strong in this area right now as Mars moves into your ambition zones. Finally, try to stay away from splurging this weekend—if it makes you feel better though, do it.
See your full Libra weekly horoscope.
Scorpio (October 23 – November 21)          
Try to see things from the perspective of others this week—Venus's placement in your relationship zone will help smooth things over with others. As Mars moves into your sector of travel this week, this could be a great time to start planning a trip. The full moon's influence in your sign is going to be super strong this week. The main takeaway: Think before you speak.
See your full Scorpio weekly horoscope.
Sagittarius (November 22 – December 21)  
Lifestyle and routine will be highlighted this week Sagittarius, with Venus at its heels. Inviting a friend to accompany you on a change in routine (such as a fitness class) would be a great place to start. As Mars enters an emotional zone in your chart, this could give you a chance to address lingering issues.
See your full Sagittarius weekly horoscope.
Capricorn (December 22 – January 19)        
Leisure is a focus for you, Capricorn. You've been working so hard, but this week it might be time to settle down and relax. Instead of fueling tension, the full moon this weekend might make things a little more exciting when it comes to a certain celebration. There's room for drama here, though, so it may be best to just stay in and keep those chill, "me time" vibes going.
See your full Capricorn weekly horoscope.
Aquarius (January 20 – February 18)
As Venus moves into domestic areas, you could feel inspired to beautify your space. Have fun with it—bring in some artsy new pieces that fit your unique Aquarius style. Mars travels into your lifestyle sector this week, which might make you recognize some anger that's been brewing regarding a work issue. The full moon will have you feeling like a star this week! (It's a great time to make some moon water to keep for those times you're feeling low.)
See your full Aquarius weekly horoscope.
Pisces (February 19 – March 20)      
You're feeling incredibly inspired this week thanks to Mars in your leisure zone—be open to new ideas; you never know where your next great idea will come from. The full moon this weekend continues to fuel this inspiration in terms of self-care. Do something nice for yourself Pisces, and you won't regret it.
See your full Pisces weekly horoscope.
Lead photo courtesy of @brandi.van.nevel