Weekly Horoscope: May 15–21, 2023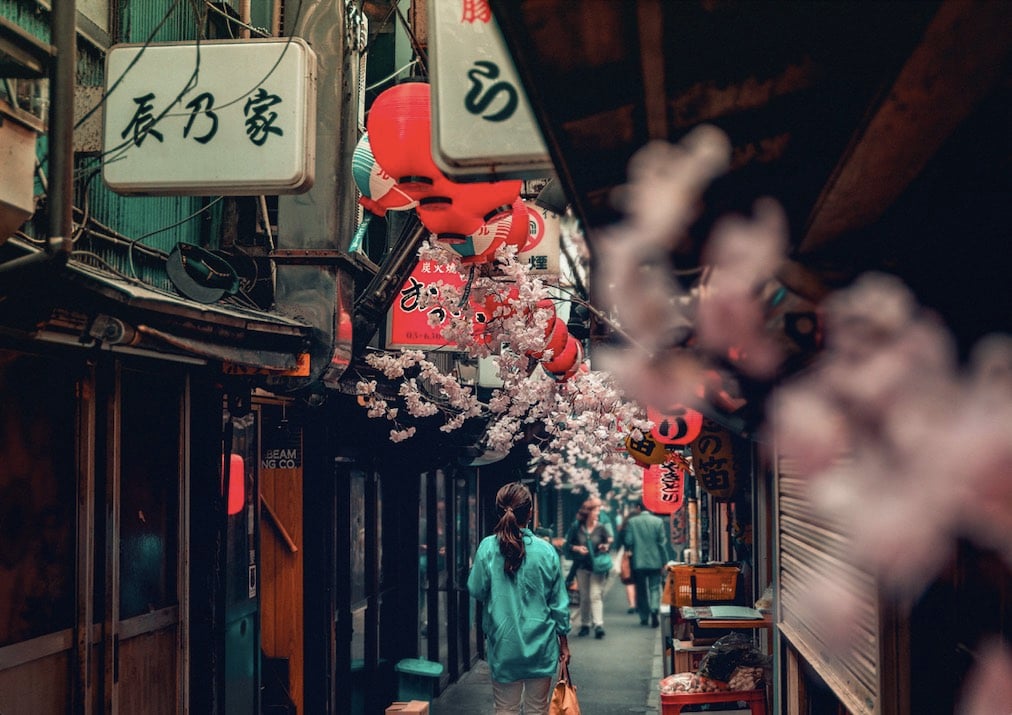 The universe is making some big moves this week, so hang on and enjoy the ride! The first shakeup is the giant leap Jupiter (the planetary encourager) makes from fiery Aries to grounded Taurus, urging you to slow down and take things as they come. In the coming months, enjoy life and spoil yourself with tasty gourmet treats, expensive new art pieces, and maybe even a pair of designer shoes or two.

There's a new moon (the cosmic force in tune with our needs) in productive Taurus on Friday, motivating you to put new projects in motion. These are things you see coming to fruition in the long term, not like, tomorrow. Planting seeds can be a tedious job but watching what they grow into over the months and years to come is incredibly rewarding. 

Intense Mars (the active planet) enters hobby-focused Leo on Saturday, encouraging you to go HAM. No matter what you like to spend your time doing — playing sports, gaming, baking, knitting — whatever your thing is, do it to the best of your ability. You know how they say don't leave anything on the field, right? You can apply that positive mentality to anything now.

And we're not done yet, because when the sun (the center of our universe) hooks up with Gemini on Sunday, there are new situations to explore and new conversations to have. You're curious about everything and everyone now, which honestly can make you a little bit scattered. But that's okay. Don't be afraid to ask lots of questions, including hitting someone up for their contact info again even if they literally just gave it to you a second ago!
Your Zodiac Sign's Weekly Horoscope
Aries
Whatever you do this week, Aries, do it big! The universe is putting things in motion that will make you a star. Don't shrink away from the spotlight. Your talents and abilities are incredible and can make a significant difference in the world. There's only one you, and you are amazing!
Read your full Aries weekly horoscope.
Taurus
You're a lot more patient than most signs, Taurus, so you're able to set long-term goals and wait for them to pay off. It might be slow going for a while, but you trust the process. This week offers you the chance to get in on the ground floor of something amazing. Say yes to opportunities you would usually pass up.
Read your full Taurus weekly horoscope. 
Gemini
The first part of the week moves slower than you'd like. Find productive things to do with your downtime until you can go at the speed you prefer. Paying attention to details matters, try to find a way to shut out the distractions that keep you from completing tasks and chores according to directions. When the sun enters your first house on Sunday, you're ready to go from zero to a hundred!
Read your full Gemini weekly horoscope.
Cancer 
It's probably been a while since you've been pampered, right, Cancer? And maybe even longer since you spoiled yourself. Don't feel bad about indulging in something you really enjoy this week. You always so selflessly give to others, and now it's your turn to have some feel-good moments courtesy of the universe.
Read your full Cancer weekly horoscope.
Leo
Your enthusiasm for something you love is off the charts this week. And you enjoy yourself so much that your positive energy is bound to be contagious, Leo! Whatever you're doing, be prepared for other people to want to do it with you. This is a great chance to teach someone your favorite sport or share your favorite recipe with a coworker.
Read your full Leo weekly horoscope.
Virgo
Now that Jupiter is in patient fellow earth sign Taurus, you can slow down and focus on what's important. This is a good time to set some solid goals that don't have an urgent deadline. It seems like everyone is always rushing around trying to get a million things done at once. It's nice to know you can take your time while trying to accomplish something amazing, Virgo.
Read your full Virgo weekly horoscopes. 
Libra
Now that Jupiter is paired with Taurus, your fellow beauty-loving Venusian partner, it's time to surround yourself with things that are aesthetically pleasing. You don't necessarily have to spend an astronomical amount of money to feel like you're surrounded by luxury, but we're not ruling it out. Hey, Libra, you can't help it, you were blessed with exquisite taste, right?!
Read your full Libra weekly horoscope.
Scorpio
There's lots of energy in your zodiac opposite, Taurus's, sign this week, Scorpio, which highlights your seventh house of commitments. You'll be feeling extra loyal this week, and you'll want to spoil the people who make your life a happier place. You love to shower people with gifts but right now the vibe is more about quality than quantity.
Read your full Scorpio weekly horoscope.
Sagittarius
Your sixth house of hard work and discipline has a lot of Bullish energy in it this week, Sagittarius, so you don't back down easily. You have set objectives that you're determined to reach, and anyone who gets in your way better have a really good reason. However, avoid being critical for no reason, especially when people are obviously trying their best.
Read your full Sagittarius weekly horoscope.
Capricorn
There's big earth energy around you this week, Capricorn, and that should help you get important projects going. You're serious about seeing your commitments through, but you know it might be a long time before your visions fully materialize. And that's okay. As long as you're laying a sturdy foundation down, you can wait for the rest of the structure to be built.
Read your full Capricorn weekly horoscope.
Aquarius
With full permission to pursue your passions freely this week, you're one happy camper. Your skills and talents are probably very unique, Aquarius, but you don't have to have a big group of fellow participants or social media followers to have a good time doing what you do. You wear the "weirdo" patch proudly and you don't have to justify yourself to anyone.
Read your full Aquarius weekly horoscope.
Pisces
When is the last time you took some time for yourself, Pisces? This week, it's important to find a few minutes to shut out the distractions and do something just for you. Whether that means binging a new Netflix series, eating your favorite junk food, or having a quiet conversation with your bestie, you deserve it.
Read your full Pisces weekly horoscope.
Photo Courtesy of Nancy Wächtler on Pexels.