Weekly Horoscope: July 24–30, 2023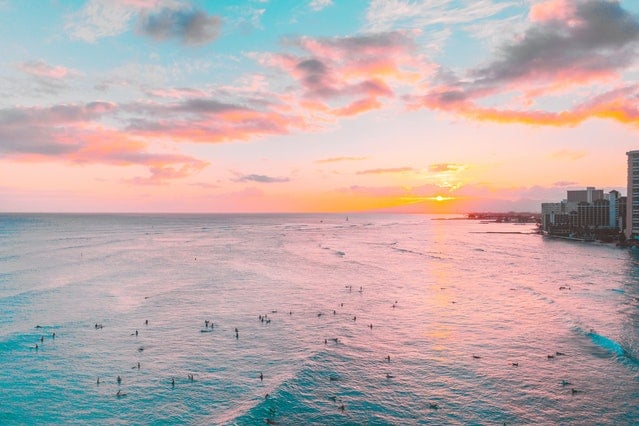 There are limited planetary shifts early in the week. Still, we do have some cosmic carryovers, like Venus (the queen of what we value) going retrograde in Leo to deal with from last week. The sun (repping self-expression) and Mercury (ruling our thought processes) are also dealing with the Lion's big rizz energy now, which can definitely add to the drama. There continues to be a lot of attention on you — especially your messy love life — this whole week, so be on your best behavior!
Thursday brings a wild meetup between Mercury and Venus retrograde in outgoing Leo, bringing a lot of emotions (mostly about the past or lingering regrets) to the surface. You might feel like you have no other choice but to express what's on your mind, but not everything has to be laid on the table. You're lucky you're oozing charm right now because otherwise, your emotional oversharing might not go over all that well.
On Friday, mentally agile Mercury thankfully moves into logical, detailed Virgo, trading in Leo's glitz and glamour for plain old practicality. You might lose some followers now as your posts and live streams don't have the exact je ne sais quoi they've had over the last couple of weeks, but that's okay. Sometimes being real is more important than gaining bunches of likes and followers.
Your Zodiac Sign's Weekly Horoscope
Aries
With the fiery energy surrounding you this week, you get worked up pretty easily. Try to control the things you can, and don't worry about the things you can't, Aries. The last thing you need to do is show your temper when all eyes are on you. Everyone knows you have a spicy side, but there are certain times when you need to let people know you aren't going to lose your mind over every little last thing.
Read your full Aries weekly horoscope.
Taurus
Stepping out of your comfort zone to experience the warmth of the spotlight on your face is one of the best feelings this week, Taurus! You don't usually like to call attention to yourself, but you're kind of enjoying it when people stare at you now. Like, who can blame them, right? Just stay in your own lane, though, because the further you veer out of it, the more likely you are to find yourself in the middle of other people's business, where you definitely don't belong.
Read your full Taurus weekly horoscope.
Gemini
You're okay with people wanting to be in your orbit this week, Gemini, especially when it comes to peeps who can help you go places. If you position yourself correctly, you can reach a level of success you've only dreamed about until now. If you haven't felt like you deserved all the good things before, you believe it now. Get it!
Read your full Gemini weekly horoscope.
Cancer
Cancer, as a shy, introverted water sign, you don't typically like to be on center stage. However, with all this loud Leo pumping you up this week, you feel like coming out of your shell and showing people what you've got. Some opportunities only come along once in a lifetime, and this might be your only chance to impress someone who can help you go places. No pressure, though!
Read your full Cancer weekly horoscope.
Leo
What do you want? Attention! When do you want it? Right now! If you had a personal cheerleader, Leo, this would be their chant this week, and there's absolutely nothing wrong with that. You know your abilities and talents have value, and you're ready to get that bag. Just make sure you look your best and shine like the star you are when it really matters.
Read your full Leo weekly horoscope.
Virgo
You're at your very best when your leader Mercury moves into your first house on Friday, but until then, you can definitely fake it until you make it. Leo's warm, charismatic personality has a fiery influence early on, bringing you out of your stiff routine and encouraging you to mingle more with others. Yes, you might get mixed up in some drama you'd rather avoid, but life gets messy sometimes. Deal with it, Virgo!  
Read your full Virgo weekly horoscopes.
Libra
As a fair-minded air sign, you like to stay out of other people's business as much as possible, but this week's fiery Lion energy seems determined to drag you into the eye of the storm. Try to keep an open mind and don't let yourself get carried away with anyone's drama, Libra. Remember, there's usually a reason you're referred to as the level-headed one!
Read your full Libra weekly horoscope.
Scorpio
The heavily Leo-influenced universe is calling on you to lay your emotions on the table this week, Scorpio, which is something you're very uncomfortable doing. Keep your cards close to your chest for as long as possible. Maybe the game will end before you get a chance to lay anything down, and you'll get to fold without anyone ever knowing what your hand consisted of.
Read your full Scorpio weekly horoscope.
Sagittarius
Your world is electrified by Leo's strong presence this week, Sagittarius, and you kind of love it. Being surrounded by life's drama, stress, mess, etc., makes you feel alive. That little voice inside encourages you to get out there and join the chaos. Besides, wouldn't you rather regret something you did than have major lingering FOMO?
Read your full Sagittarius weekly horoscope.
Capricorn
Everything you've worked so hard for can all go up in flames on a week like this, Capricorn. So, you have to ask yourself — are you ready to risk it? You're feeling a little bit mischievous and rebellious, but deep down, you might just be missing getting your share of the attention. That's going to change this week for sure, but you have to decide if having all eyes on you is worth the potential damage to your reputation. You know how people love to talk.
Read your full Capricorn weekly horoscope.
Aquarius
You really can't be bothered by a lot of the ridiculous things that are happening around you this week, Aquarius. At least, that's what you want people to think. But it's okay to admit that deep down, you're kind of invested in other people's drama, as long as it doesn't affect you too much, right? It's like watching really good trashy TV: everybody does it, but nobody wants to confess that they do it!
Read your full Aquarius weekly horoscope.
Pisces
Your introverted self is about to get a lesson on how to be an extrovert, Pisces! You don't even confide all of your deepest secrets to your bestie, so how can you be expected to pour out your feelings to relative strangers? There's a way to be part of the crowd without actually compromising who you are and what you believe in. Wait until the weekend — when you can put your thoughts together and express them a little more cohesively — to say what's on your mind.
Read your full Pisces weekly horoscope.
Photo Courtesy of Pexels.