Weekly Horoscope: January 9–15, 2023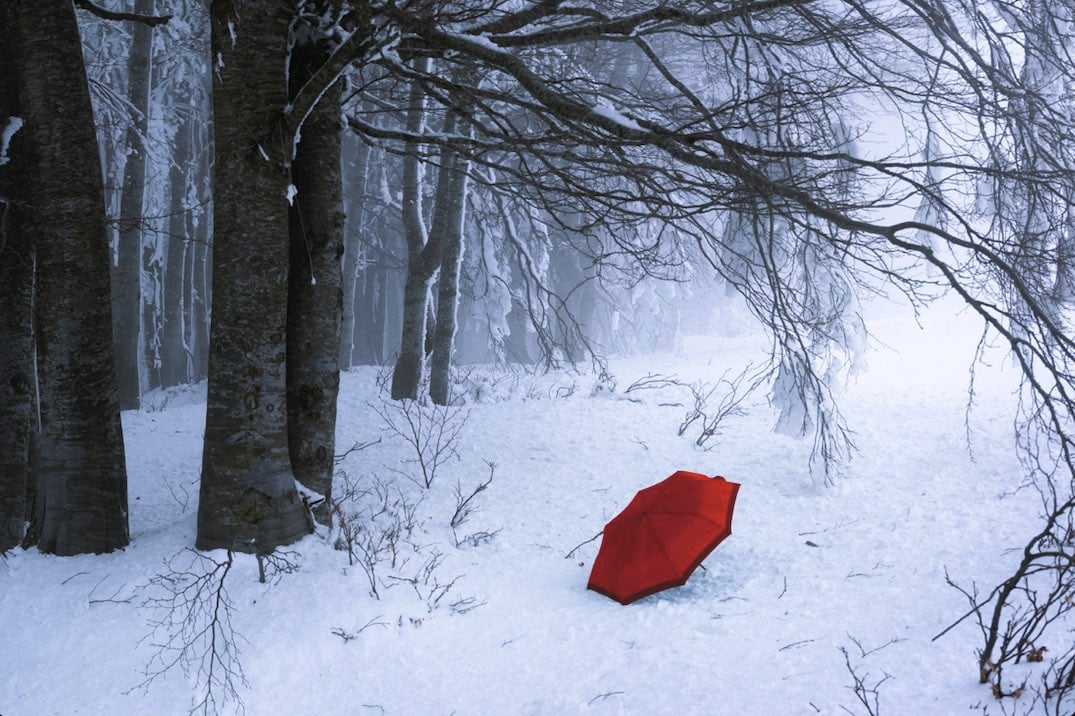 If you feel like things haven't been going your way lately, there's a lot of cosmic evidence that your luck will turn around this week. Starting with Monday's charismatic, friendly, and determined Leo moon (representing our emotional support structure) that can magically open doors that were once completely shut to you. People might get jealous or resentful of you now, but don't let that stop you from becoming the star you were meant to be.

The biggest planetary news comes on Thursday when power player Mars (our planetary motivator) turns direct while partnered with adaptable, witty air sign Gemini. This move allows you to take your finger off the Pause button and move forward with a lot of things that have been stagnant since way back in October of last year.

Friday's sextile between the dazzling sun (representing our identity) and imaginative Neptune (the cosmic dreamer) lights up your creativity zone and increases your intuition. Blocking out distractions and tapping into your subconscious re-connects you with your inner thoughts/spiritual self and helps you use them to increase your self-awareness in miraculous ways.

Saturday and Sunday's very different lunar square-offs with the shining sun and dark Pluto can mess with your mood, but you don't have to end the week on a low note. Turn that frown upside down with the decision to control your own destiny. Reacting to problems with a positive attitude makes all the difference in finding a desirable outcome.
Your Zodiac Sign's Weekly Horoscope
Aries
You won't pass up a little good luck early in the week, Aries, but you'd much rather work for your success. So, when your ruler Mars finally goes direct in your third house of ideas and communication on Thursday, you're ready to get to work. Spending your energy making sure everyone is on the same page and up to speed makes it easy to complete the tasks and projects you've neglected for the past several months.
Read your full Aries weekly horoscope.
Taurus
You're ready to catch a break, which is exactly what you do in the first part of the week. Use your charm to take advantage of every situation you can, Taurus! Thursday's major Mars move from retrograde to direct in your second house of money hits you in your comfort zone and gets you ready to make some powerful financial moves. Your ambition and entrepreneurial spirit are unmatched now!
Read your full Taurus weekly horoscope.
Gemini
Your big news this week, Gemini, is powerful Mars going direct while still residing in your equally powerful first house. Talk about opportunities to make things happen! Your larger-than-life personality dominates the room, but you aren't rude or pushy. Use this amazing energy to tie up the loose ends that have been bothering you for the last several months. Once you get a couple of projects completed, you can start exciting new ones.
Read your full Gemini weekly horoscope.
Cancer
You can expect a lot of repressed emotions to come up this week, Cancer, especially as intense Mars goes direct while in your intuitive, introverted twelfth house. What have you been denying yourself lately? Because feelings of FOMO come on strong now as you play the "woulda, shoulda, coulda" game with yourself. There's no use looking back at things you can't change now. It's time to move at full speed ahead, sans regret.

Read your full Cancer weekly horoscope.
Leo
You're at your fiery, enthusiastic best when the moon spends time in your sign early this week, Leo, so don't let that regal Lion charisma go to waste. Teamwork is emphasized as Mars goes direct in your social zone on Thursday, so save group projects and volunteering, etc. for the weekend if possible. Your ability to network and gather people together is legendary now, and there's very little you can't achieve with such a helpful crowd behind you.
Read your full Leo weekly horoscope.
Virgo
You can use the extra boost of charm from the Leo moon early in the week, but your real success comes later in the week when Mars leaves its retrograde position while in your success and recognition zone. If it's been a while since you've gotten the credit you deserve, you're looking forward to the day when the people who matter finally take notice of your accomplishments. And by all cosmic indications, that day is coming soon, Virgo.
Read your full Virgo weekly horoscopes.
Libra
It's time for action and adventure to be at the forefront of your life this week, Libra, as action-packed Mars leaves its stunted retrograde cycle and goes direct while in your ninth house of expansion. So, while you've probably felt held back in recent months, this renewed forward energy gives you new opportunities for continued personal growth and the acquisition of valuable knowledge.
Read your full Libra weekly horoscope.
Scorpio
You'll already be opening up in new ways early in the week, and when your intense co-leader Mars goes direct in your natural eighth house of transformation on Thursday, you'll be unstoppable. You've been feeling the tension build in these last few months, letting you know that something's got to give. This is your time, Scorpio. Take the next few months and make them your own.
Read your full Scorpio weekly horoscope.
Sagittarius
With kindred fiery lunar energy backing you early in the week, you're ready and eager to express your emotions. You might run into struggles in your closest relationships when power player Mars moves into your partnership zone on Thursday, Sagittarius, but that's just a sign to work harder to strengthen bonds that are important to you. Being upfront and honest about how you truly feel will be a consistent theme for the next few months.
Read your full Sagittarius weekly horoscope.
Capricorn
Your reputation sometimes suffers because of your down-to-business personality, but the fun-loving Leo moon changes all that early in the week. Be sure to take advantage of situations that allow you to show your friendly, playful side (because you do have one). More serious issues come into focus when motivated Mars moves into your sixth house on Thursday, Capricorn, but you can still take a light-hearted approach to serious matters and have them turn out okay.
Read your full Capricorn weekly horoscope.
Aquarius
The major planetary energy of the week focuses on the big Mars move from retrograde to direct. And, because this intense change takes place in your fifth house of entertainment and romance, which might bring out a more aggressive side of you in these two areas of your life. You might be into watching violent action movies or playing hardcore video games now, or you might become more sexually aggressive or competitive than usual. Be safe out there, Aquarius.
Read your full Aquarius weekly horoscope.
Pisces
You can probably sense that a big change is coming, which manifests as the major Mars movement from its retrograde position to a direct one on Thursday. With this shift taking place in your home and family zone, where you usually seek comfort, it could indicate an uncomfortable, disappointing, or even depressing time ahead. Your emotions are on high alert, Pisces, encouraging you to be on the lookout for someone or something that might be trying to ruin the peace and solitude you cherish. 
Read your full Pisces weekly horoscope.
Photo courtesy of Ioannis Ioannidis on Pexels.