Weekly Horoscope: February 21-27, 2022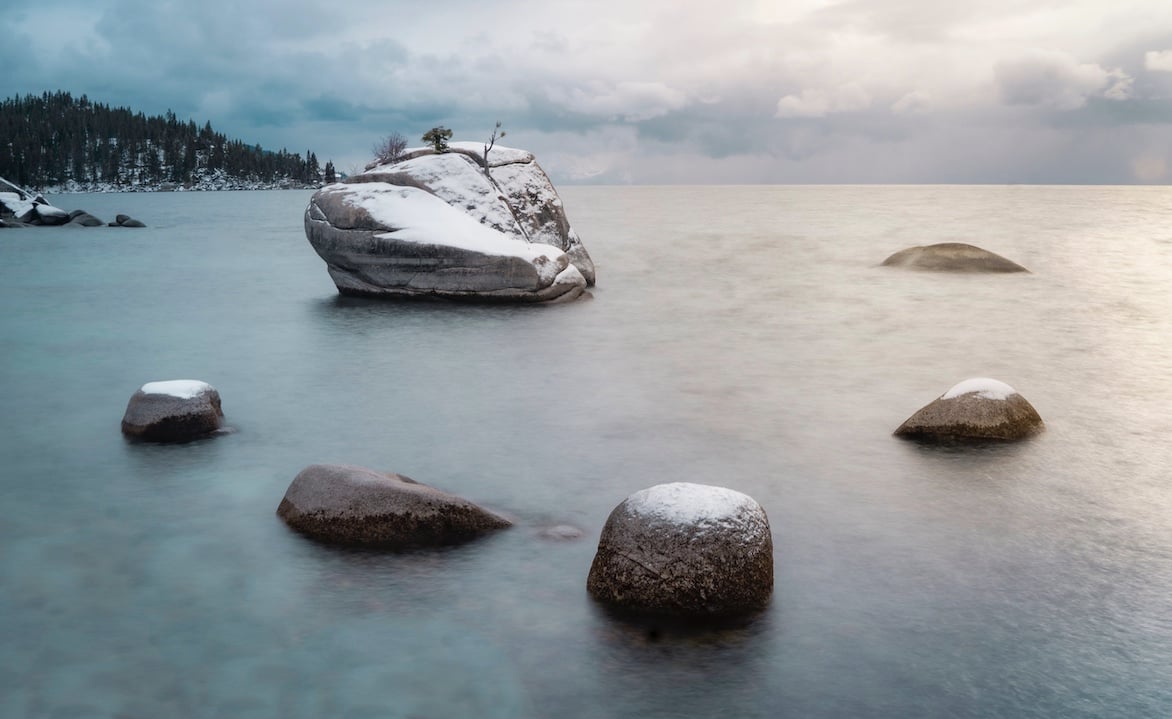 Welcome to Pisces season, ladies and gentlemen! Naturally, the season of the Fish can be a little confusing for those of us who spend the bulk of our time in the physical rather than the spiritual realm. But there's always something to be learned from Pisces' more mystical outlook. Perhaps this is the month we begin to take our yoga or meditation practices seriously. 
As far as astrological weather goes, we're in for mostly clear skies this week. The first major transit comes in the form of Mars', the planet of action, sextile with Neptune on Wednesday. Venus in Capricorn follows Mars' footsteps the very next day, falling into its own sextile with Neptune. So, the overall vibe for this week is creative and dreamy.
However, on Thursday, it gets a little cloudy, as Mercury in Aquarius squares Uranus in Taurus, bringing with it a tendency to overthink. Leave the heavy decisions for later in the week or even the following one.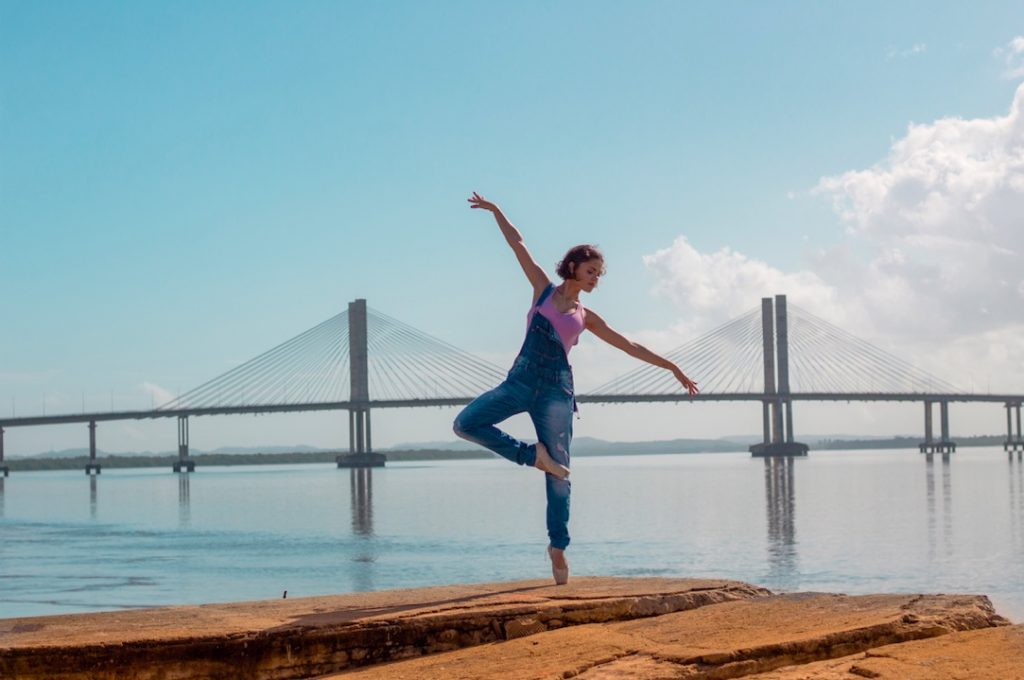 Your Zodiac Sign's Weekly Horoscope
Aries
You're generally one to get up and go with little consideration for the repercussions. However, with the sun in Pisces and your unconscious sector for the next 30 days, contemplation will be key, Aries dear. Take some time to retreat from the streets and really consider where you are in this big adventure we call life. Wednesday's Mars-Neptune sextile and Thursday's Venus-Neptune one will help these thoughts along.
Read your full Aries weekly horoscope.
Taurus
What constitutes a true friend, Taurus? The Pisces sun will spend its 30-day sojourn in your connections zone, spotlighting your personal network. Before you panic, you're not doomed to lose friends this month. That more Venus retrograde's vibe, and as you know, that's been over for some time. So, just take a few moments over the next four weeks to consider that the people with whom you spend your time reflect who you are.
Read your full Taurus weekly horoscope. 
Gemini
You love a good time, and there's nothing wrong with that, Gemini! Unfortunately, the sun might ask you to buckle down a little where your job is concerned, especially given its shift into Pisces and your career zone. Where do you see yourself in five or even 10 years? However, this isn't Capricorn or even Aquarius, so there's definitely room for a little creativity in the workplace — within reason, of course. 
Read your full Gemini weekly horoscope.
Cancer
Adventure calls, Cancer. Will you pick up? This marks the first full week of Pisces season. With the sun in the sign of the Fish and your travel and philosophy zone, you're likely itching to get out and explore more than you're used to. Even if a big trip isn't possible this month, remember that a good book can take just as far as any plane — if not farther.
Read your full Cancer weekly horoscope.
Leo
The sun has slipped into Pisces and the murky waters of your most intimate feelings, Leo. While you like to keep things happy and light, that may not be possible for the next few weeks, as you're being called to sit with your more uncomfortable sentiments. Piscean energy isn't exactly known for its clarity, but by end of the Fish's season, you'll feel completely transformed and ready to take on the astrological New Year aka Aries season.
Read your full Leo weekly horoscope.
Virgo
You prefer to busy yourself with the more practical side of life, Virgo. However, that may not be possible with the sun's recent shift into Pisces and your relationships sector. So, set that paperwork aside because it's time to get romantic! Even if you're unattached and/or not looking for someone, take time over the next few weeks to focus on your approach partnerships and even simply socializing. It'll be easier to make connections of all kinds this season!
Read your full Virgo weekly horoscopes. 
Libra
What does your average day look like, Libra? Do you even have a set routine? Whether or not you do, the sun's position in Pisces and your day-to-day sector is shining a light on your habits and health. You're one of the more aesthetically inclined signs, but are you truly taking care of your body and mind? Take the next four weeks or so to really look after yourself so that you can enter the astrological New Year (Aries season) as your healthiest self!
Read your full Libra weekly horoscope.
Scorpio
It's time for more play and less work — within reason, of course. Scorpio, the sun has recently stepped into Pisces and now your pleasure zone, so you're being called to live a little. Have you been neglecting your hobbies and the other things that bring you joy? Pisces season will see you returning to them and possibly taking up new activities. So, prepare yourself for an exciting 30 days or so!
Read your full Scorpio weekly horoscope.
Sagittarius
If you could, you'd probably spend each season jet setting across the globe, pursuing that next great adventure, Sagittarius dear. But Pisces season is asking you to return home for a while and take stock of your family unit. Perhaps you've let that renovation project stall. Or maybe, you simply haven't been keeping up with relatives. Either way, the domestic sphere will be the primary setting for life this season.
Read your full Sagittarius weekly horoscope.
Capricorn
Yours isn't a particularly chatty sign, Capricorn, but with the sun slipping into Pisces and your communication zone, you may have a little more to say than usual. However, given the slippery nature of the Fish, don't expect all of it to make sense. Conversation is sure to take on a metaphysical edge for the next few weeks. So instead as leaning into the more logical side of life as you're accustomed, consider dipping a toe into the spiritual realm.
Read your full Capricorn weekly horoscope.
Aquarius
I hope you took advantage of the self-focused vibes of your season, Aquarius, because the sun has now shifted into your financial zone. Have you been responsible with your cash? If not, Pisces season will give you're the opportunity to get back on track (and maybe even earn a little extra). So, put on your best business casual because it's time to get to work!
Read your full Aquarius weekly horoscope.
Pisces
Happy birthday, Pisces! After wading through the emotional intensity of the last two Saturn-ruled seasons, we've reached the end of the astrological road. Take advantage of the fresh vibes, as you'll be at your most confident and magnetic for the near month. How will you celebrate this trip around the sun? Given the star's presence in your appearance zone, a slight aesthetic change might be in order. Whatever you choose, you can be sure that you're in for a change this season.
Read your full Pisces weekly horoscope.
Photos courtesy of Intricate Explorer and David Gomes on Pexels.