Weekly Horoscope: December 19–25, 2022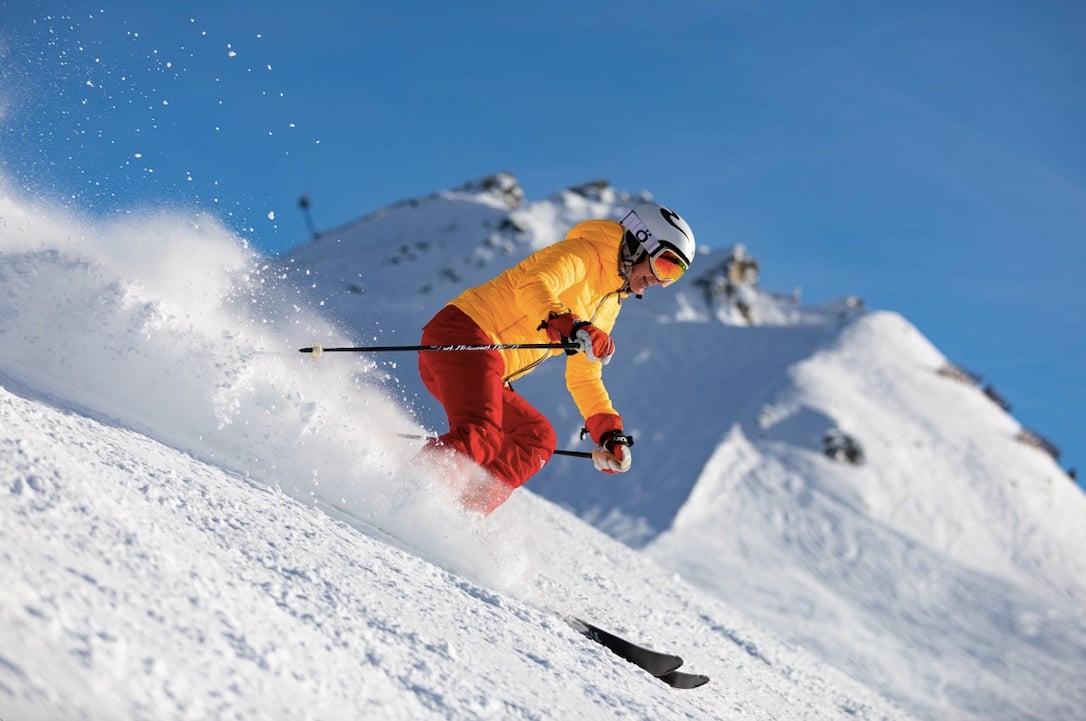 Do you still have a lot to do before you can kick back and enjoy this week's holiday festivities? Luckily, the universe is the gift that keeps on giving! As it bestows on you some great energy early in the week, you can get all those chores checked off your list early to have a great time celebrating with friends/family when the time comes. Or, if you're sitting this holiday out or just seeing it as another day, you still get some much-needed relaxing time to spend as you wish.

There's a slightly annoying t-square to deal with on Tuesday between rigid Saturn (the universal scholar) and insightful Uranus (the enlightening planet) that makes everything a philosophical debate but the re-entry of fateful Jupiter (the cosmic deliverer of destiny) into fiery Aries on the same day more than makes up for any trouble it tries to cause. This more upbeat "can do" Jupiter transit gives you a massive energy boost and reminds you of the positive reason for the season.

The sun squares Jupiter on Wednesday as the moody moon (our emotional mama) opposes stern Mars (the planetary warrior) retrograde, giving off some overwhelming vibes. Still, if you keep your head down and stay focused, Thursday's meetup with giving Venus (the planet of affection) and open-minded Uranus reminds you that there's a whole lot more to life than just getting through the daily grind.

A new moon in ambitious Capricorn arrives on Friday, helping you push through those last-minute tasks like buying Secret Santa gifts or baking cookies for the family get-together. And Sunday (Christmas Day if you're observing it) is equally upbeat thanks to happy interactions between the moon, Mars, and Jupiter, reminding you why this is one of the most joyful times of the year.
Your Zodiac Sign's Weekly Horoscope
Aries
It's not that you want to take on more than you can handle, especially when you're this close to the finish line. Still, the truth is that a confident, capable fire sign like you is able to step up and do more than your fair share at times like this. But ssshhh…you might only want to advertise your superhuman skills to the people you care most about, though. Otherwise, you'll be handling other people's holiday business long after you would have had you just stuck to your own list.
Read your full Aries weekly horoscope.
Taurus
You love the festive vibe of this time of year, especially if your investments have done particularly well and you're able to spread cheer via all of the expensive presents you've procured for all your friends, family, and business associates. Gift-giving is one of your specialties, Taurus, and your generosity is evident. And even if you aren't able to break the bank with your offerings to others this year, your thoughtfulness still shines through. It truly is the thought that counts.
Read your full Taurus weekly horoscope. 
Gemini
Other more introverted signs might be looking for excuses not to join in the festivities this time of year but not you! As one of the more social signs, Gemini, you love going to as many parties as possible and mixing/mingling with other guests of all types. Yes, you'll be busier than usual as you try to keep up with your packed social schedule but try to give more attention to the people who are truly special in your life. An older relative, friend, or neighbor would be delighted with a visit from you this week.
Read your full Gemini weekly horoscope.
Cancer 
If you really think about all the stuff you still have to do, Cancer, you'll easily get overwhelmed. So, instead of worrying about and overthinking everything, why not take a deep breath and practice some positive thinking? The universe is here to help you out in as many ways as possible, and so are the people in your life. This is one of those weeks not to get stressed out. Once you start believing in the magic of the season, you should start to feel all your cares melt away.

Read your full Cancer weekly horoscope.
Leo
If you feel like you've been on the naughty list lately (or all year), it isn't too late to redeem yourself, Leo! Even though this is probably one of the busiest weeks of the year, you can still carve time out to help other people. Yes, your sign has one of the strongest egos out there, but you don't have to end 2022 on a selfish note. Making an effort to be extra kind and going out of your way to help someone who really needs it are the greatest gifts you can give this week. 
Read your full Leo weekly horoscope.
Virgo
With your stellar work ethic and impressive attention to detail, you're a natural for tackling long to-do lists. And because you're a steady earth sign, you rarely get frazzled, even under intense pressure. And all those skills and talents will come in very handy this week, Virgo, as you tend to the last-minute minutia that everyone else probably forgot about. Need to make an extra side dish to accommodate extra dinner guests? Does someone have to redo the tree after the cat knocked all the ornaments off of it? You're the go-to person in these and all other emergency situations!
Read your full Virgo weekly horoscopes. 
Libra
Your sense of balance seriously keeps you functioning like a normal person this week, Libra! If you weren't able to rationalize things and stay calm via your steady fair-minded perspective and eternal willingness to compromise, you honestly might lose it. Talk of world peace can be trite, especially at this time of year, but you're extremely sincere when you mention that it's on your wish list. If you could have one holiday gift, it would be for everyone – at least in your own little universe – to get along, even if it's for just one day.
Read your full Libra weekly horoscope.
Scorpio
You don't usually like to make a big deal out of giving/getting gifts or doing things for other people, so while everyone else is partying, you're working steadily behind the scenes this week to ensure everyone else enjoys themselves. You're an excellent organizer, expeditor, supervisor, etc., always staying in control and ensuring that things go as smoothly as possible. But, dear Scorpio, don't forget to take some time for yourself. After you've cleaned up and everyone else has gone to bed, enjoy the quiet time of reflection and be proud of your accomplishments.
Read your full Scorpio weekly horoscope.
Sagittarius
Your lively leader Jupiter has a couple of planetary interactions this week that ensure your life stays busy and adventurous, Sagittarius. You can normally count on this time of year to keep you pretty grateful anyway, but this week your karmic plate feels fuller than usual as you count your many blessings. And the best thing about feeling this lucky is that you get to spread around some of that good cheer. Because what fun is keeping it all to yourself, right?!
Read your full Sagittarius weekly horoscope.
Capricorn
You're probably the "responsible one" in most of your social groups, right, Capricorn? Your family, friends, and coworkers no doubt depend on you to come through for them in a jam and to keep working long after the rest of them have quit, but this week, you shouldn't have to go it alone. You can finally count on the universe and the spirit of the season to blend together and take a bit of the load off your shoulders for a change and that, in your opinion, is a true holiday miracle!

Read your full Capricorn weekly horoscope.
Aquarius
Aquarius, whether you're a true believer or the "bah humbug" type, this week is all about social gatherings, which you typically love no matter the occasion. Even if you aren't exactly feeling the spirit, you're still into getting together with people and toasting to whatever. You're less enthused with being at events where your presence is required, but you'll probably show up out of a sense of duty anyway. You might be quirky and contrary, but you're not a complete Scrooge!

Read your full Aquarius weekly horoscope.
Pisces
As one of the most spiritual signs, you immerse yourself in this season perhaps more than most. You love feeling part of something bigger than yourself and this week's events definitely boost your spirits and help you feel less like you're alone in the Universe. And because your compassionate, sympathetic side is on full display, it's easy for everyone to see what a big heart you have, Pisces. There's always a chance of being taken advantage of. Still, you'd rather help someone and find out they didn't need it after all than turn away someone and then find out they actually did.