Weekly Horoscope: April 24–30, 2023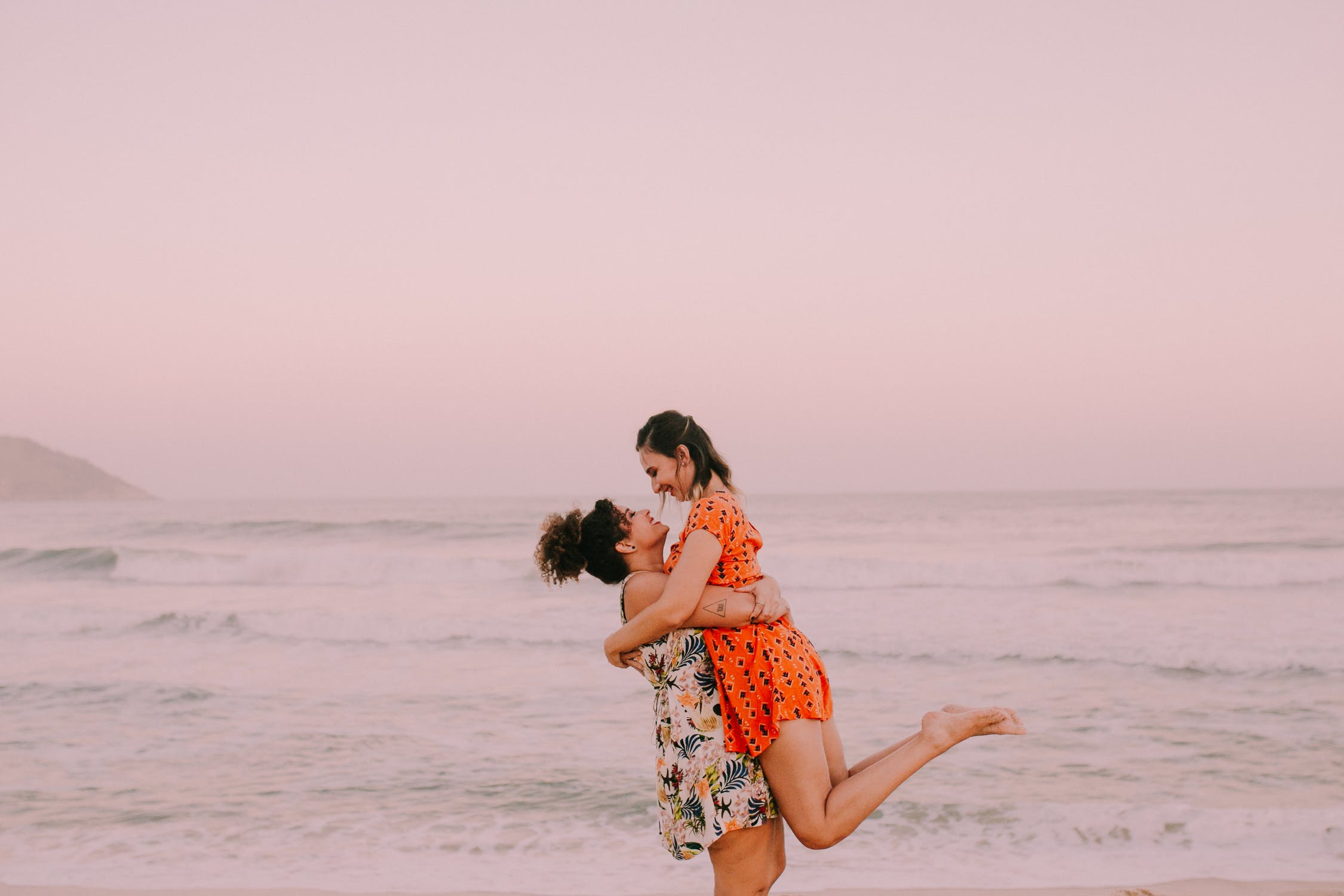 A lot of us are starting the week in denial about having to perform more boring work duties and take care of seemingly endless personal responsibilities, but the harmonious sextile between the brilliant sun (the cosmic confidence booster) in knowledgeable Taurus and ambitious Saturn (ruler of challenges) in creative Pisces on Tuesday is giving us full-on "time to stop feeling sorry for yourself and get stuff done" vibes! This hardworking, dedicated transit helps you get down to business and finish the things you've been putting off for way too long, which should make you feel much better about yourself.
On Wednesday, the fierce Leo moon (our emotional guide) has you craving some extra attention, which shouldn't be hard to accomplish, considering this lunation also helps you pour on the charm. This is a good time to take a little break from all the stuff you've been working hard on and flirt with your crush or take bae out on a fun, spontaneous mid-week date night.
There are more good things to come over the weekend, as Friday brings an upbeat sextile between instinctual Mars (the driven planet) in intuitive Cancer and innovative Uranus (the planetary pioneer) joining the sun in steady Taurus that sends some excellent luck your way. When good things happen, you start expecting them to, and as long as you stay hopeful and humble, things should permanently change for the better. The universe is giving you every reason to believe that it will.
Your Zodiac Sign's Weekly Horoscope
Aries
You're usually one of those "glass half empty" types, Aries, but there are enough universal signals around you now to turn even you into a believer in the value of positive thinking. Luckily, there's about a 99 percent chance you'll change your mind about being a pessimist! And if you're not convinced by the end of the week that there are good forces out there in the world working for you, we aren't sure what to tell you.
Read your full Aries weekly horoscope.
Taurus
You aren't a big believer in magic, but when you see proof of the good fortune that fate is conjuring up around you this week, Taurus, you might just change your mind. You can't deny that good things are happening, and really, why would you want to? This isn't the time to be an overly analytical pessimist. Is it possible that those amazing unexplained events are really just miracles in disguise?
Read your full Taurus weekly horoscope. 
Gemini
You love the flirty energy that the moon in charismatic Leo gives off midweek, Gemini. As one of the best communicators of the zodiac, you know exactly how to use this charming lunar energy to your advantage. Your social media is a must-see for everyone curious about how you work your magic, but no one has to know that you aren't about to reveal any of your tricks anytime soon.
Read your full Gemini weekly horoscope.
Cancer
Your mood gets a nice boost from the planetary positivity surrounding you this week. You like the security of knowing the facts about why everything will turn out okay, but you're totally good with receiving the occasional surprise as well. Right now, it's like the universe is telling you that sometimes it's nice to just sit back with a cup of coffee and enjoy a donut without knowing exactly how a donut is made!
Read your full Cancer weekly horoscope.
Leo
Who knew you could get any more adorable, Leo?! Here we already thought you were the hands-down charmer of the zodiac, and then the moon comes along, passes through your sign, and boosts your charm factor of about a million. Sorry not sorry, right?! It's not your fault that all eyes are on you no matter where you go this week. Ignore your haters and just live the life of the celeb that people think you are.
Read your full Leo weekly horoscope.
Virgo
Your sign usually needs physical, tangible evidence to believe that something otherworldly is happening. Still, honestly, this week, Virgo, you're just going to have to trust the universe or higher power that you believe in and that there are some things that can't be explained. This week's miraculous moments can only be attributed to the kind of good luck that makes you shrug your shoulders and say, "Oh well."
Read your full Virgo weekly horoscopes. 
Libra
Your accepting, open mind is a blessing to you this week, Libra, as things happen that a less balanced person wouldn't believe. When friends tell you their far-fetched tales, you're one of the most likely signs to believe them. You know first-hand that there are two sides to every story. You are very good at reserving your judgment until you've heard all the pertinent facts. If you still can't believe them after all the evidence is in, maybe they're not telling you the whole truth.
Read your full Libra weekly horoscope.
Scorpio
You love the feeling of accomplishment that comes from digging in your heels and getting things cluttering up your to-do list for far too long. However, even when good luck is on your side, that doesn't mean you won't still free yourself from personal accountability. Why is it so hard for you to totally let go, Scorpio? Why not give in and let your guard down just this once?
Read your full Scorpio weekly horoscope.
Sagittarius
You've been ready for this upturn in luck for a long time, haven't you, Sagittarius? And now that it's here, you aren't sure what to do first. You aren't afraid to leave things up to fate. So, why not roll the dice or flip a coin to decide what your next big adventure will be? There are so many options to choose from, but one thing's already decided: The universe won't let you down.
Read your full Sagittarius weekly horoscope.
Capricorn
You rarely let yourself rely on other people, let alone pure luck, so why should this week be any different, right? Here's the thing, though, Capricorn, how will you know what the magic of the universe can offer you if you don't give it a chance? Why not let up just a little bit and see if someone else picks up your slack? What if you've been working your ass off this whole time for no reason!
Read your full Capricorn weekly horoscope.
Aquarius
You love the feeling of change that's in the air this week. You aren't sure what's headed your way, but you can tell it's going to be a force to be reckoned with. The energy from your home planet Uranus is surging a little higher than usual, putting you in an exciting state of anticipation. With luck also on your side, there aren't very many worlds you can't conquer now. It's all about to begin, Aquarius.
Read your full Aquarius weekly horoscope.
Pisces
The bad news is that you won't get anywhere by retreating to your happy place this week, Pisces. If you want good things to happen, you have to come out of your shell and stand tall and proud, ready to receive what the universe is offering you. The good news is that it won't take long for you to feel comfortable and at ease with what's happening. Is this you finally accepting that you deserve good things? We love this for you.
Read your full Pisces weekly horoscope.
Photo Courtesy of Pexels.