Your Weekly Horoscope: Watch What You Say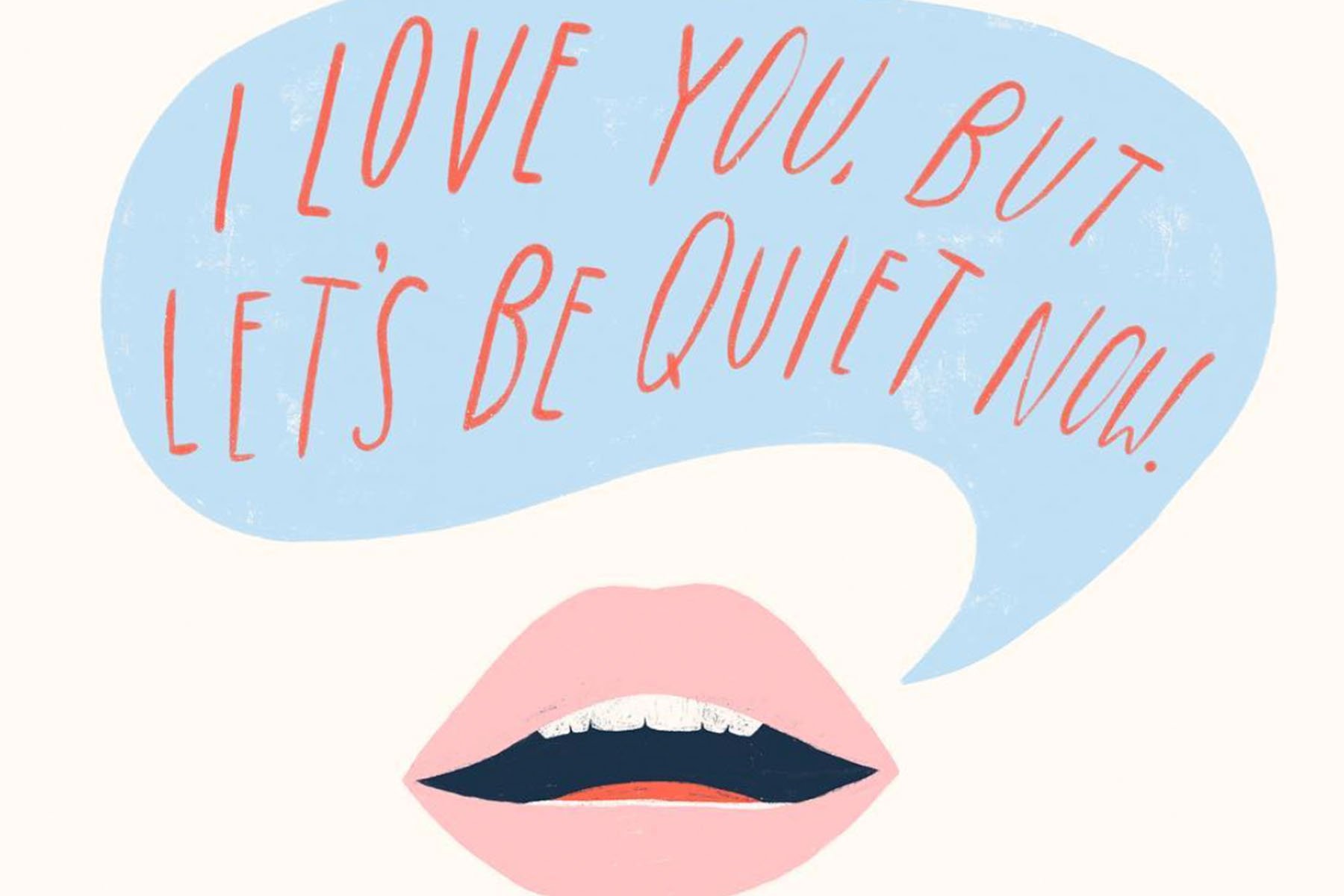 April 29 – May 05, 2019
We'll run into lots of communicative alignments this week, creating aspects that will encourage us to speak our mind and try out new ideas—no matter the cost. (You have Mercury, planet of communication, in bold Aries to thank for that!)
Well, the week doesn't take long to get going as Monday starts us off with Saturn (planet of responsibility) turning retrograde in Capricorn until September 18, which can be an opportunity to restructure goals and plans—so, very different from Mercury retrograde.
On Tuesday, Mercury aligns with Mars (planet of passion) in feisty Gemini, which will make it easier to actually follow through on the things we've been saying we'll do. (You can't avoid visiting your parents forever!)
Wednesday provides an alignment that'll prove a little more frustrating, though, as Mercury forges an edgy angle with prudent Saturn during its retrograde phase. Sure, you might know what you want… but that doesn't mean you'll get it.
On Thursday, you'll find that words have a lot more power behind them as Mercury forges an angle with Pluto (planet of transformation). However, it would be helpful to pause before speaking and make sure what is said is helpful and healing.
Approaching the weekend, Saturday's new moon in Taurus is perfect for beginning a new phase of personal growth and development.
Read This Now: Make the Most of the Taurus New Moon With This Candle Ritual
Finally, watch what you say on Sunday as Mars's opposition to Jupiter (planet of luck) could inspire overconfidence.
Here's how the planets will affect your sign this week.
Aries (March 21 – April 19)   
Be prepared to get some resistance to your out-of-the-box ideas around mid-week as Mercury angles Saturn and Pluto. Reconsider the situation from their point of view and you'll likely take less offense. This weekend provides a great opportunity to work on a new financial plan or saving routine.
See your full Aries weekly horoscope.
Taurus (April 20 – May 20)   
We're finally in the midst of your season, which opens up a whole lot of opportunity for you. Use Saturn's retrograde, regressing in your sector of travel, as a time to review and prepare for an upcoming trip. Mercury travels through your spiritual sector so focus on making sure you're not criticizing yourself too deeply. Finally, the weekend's new moon could bring a chance to start a new, sentimental project.
See your full Taurus weekly horoscope.
Gemini (May 21 – June 30)   
Pluto reversed in an intense zone last week for you. But now, Saturn will be reverse in the same sector this week. Look deep within and find the root cause of your issues before you let your words loose. (As Mercury travels through your social sector, you'll have plenty of chances to express your views!) If you're in a relationship, a shining opportunity could come your way this weekend.
See your full Gemini weekly horoscope.
Cancer (June 21 – July 22)     
Being a naturally intuitive Cancer means that you get intuitive hunches quite a bit. Prepare for one such hunch on Tuesday, as Mercury aligns with Mars. This week, you're trying your best to move forward but if it seems like some people aren't necessarily agreeing with your ideas, wait a few days before discussing them and you'll have more luck.
See your full Cancer weekly horoscope.
Leo (July 23 – August 22)      
You've been doing a lot these days, Leo. And much of your hard work isn't even toward something you necessarily want to do. Over the next few weeks, use Pluto and Saturn's retrogrades to restructure your patterns so you're not feeling so bogged down. You'll see some openings for travel this week, take it!
See your full Leo weekly horoscope.
Virgo (August 23 – September 22)   
With Mars in Gemini, you're going to be super pumped to get your plans rolling. In terms of romance, be sure to consider both perspectives and things should smooth over. Practicality is your specialty, Virgo, so this should be a cinch. By the weekend, you'll be ready to get back to business as you'll feel more inspired to get involved in a course or workshop.
See your full Virgo weekly horoscope.
Libra (September 23 – October 22)  
This week will involve a lot of other people—and their opinions. Take each with a grain of salt and try not to take anything too personally, Libra. While Tuesday is a good day for outings, Wednesday and Thursday may be more difficult as tense family issues start to come into play. Lastly, a fun social event on Sunday could bring about some interesting information.
See your full Libra weekly horoscope.
Scorpio (October 23 – November 21)          
The lifestyle sector of your chart has a lot of activity this week, particularly at work. If there are things that are off, now is the time to address them with others. But you've got a fun weekend coming up Scorpio: Saturday's new moon could elevate a relationship to the next level which could lead to a celebration.
See your full Scorpio weekly horoscope.
Sagittarius (November 22 – December 21)  
It's true that money has been a little rough for you over the past couple months. But this week (finally) should bring a break. Plus, your leisure zones are coming to the forefront which gives you a chance to indulge in your fun-loving Sagittarius side with lots of friends.
See your full Sagittarius weekly horoscope.
Capricorn (December 22 – January 19)        
Saturn and Pluto will be retrograde in your sign which prompts you to reorganize your plans. As things get tense with family this week, try not to take what others say as final truth. Your opinions are just as valuable here, so consider making a compromise. Finally, the weekend's new moon might just mean a new romance!
See your full Capricorn weekly horoscope.
Aquarius (January 20 – February 18)
You might want to think about meditating this week, Aquarius. With Saturn and Pluto now both in retrograde, you could be feeling a little more inclined to journey ~within~. Going through the week, Mercury's energy could make you want to contribute more to discussions. Before you do, though, know where your opinions are coming from and why you want to bring them up—or your words might not make sense to others.
See your full Aquarius weekly horoscope.
Pisces (February 19 – March 20)      
Take some time this week, Pisces, you deserve it—your social calendar has been off the charts lately. As you recede out of social obligations this week, try to reign in your spending habits. Splurging isn't a good idea right now. Lastly, the weekend new moon could support a brand new friendship!
See your full Pisces weekly horoscope.
Lead photo courtesy of @madelinekate_illustrates