Your Weekly Horoscope: Time to Have That Talk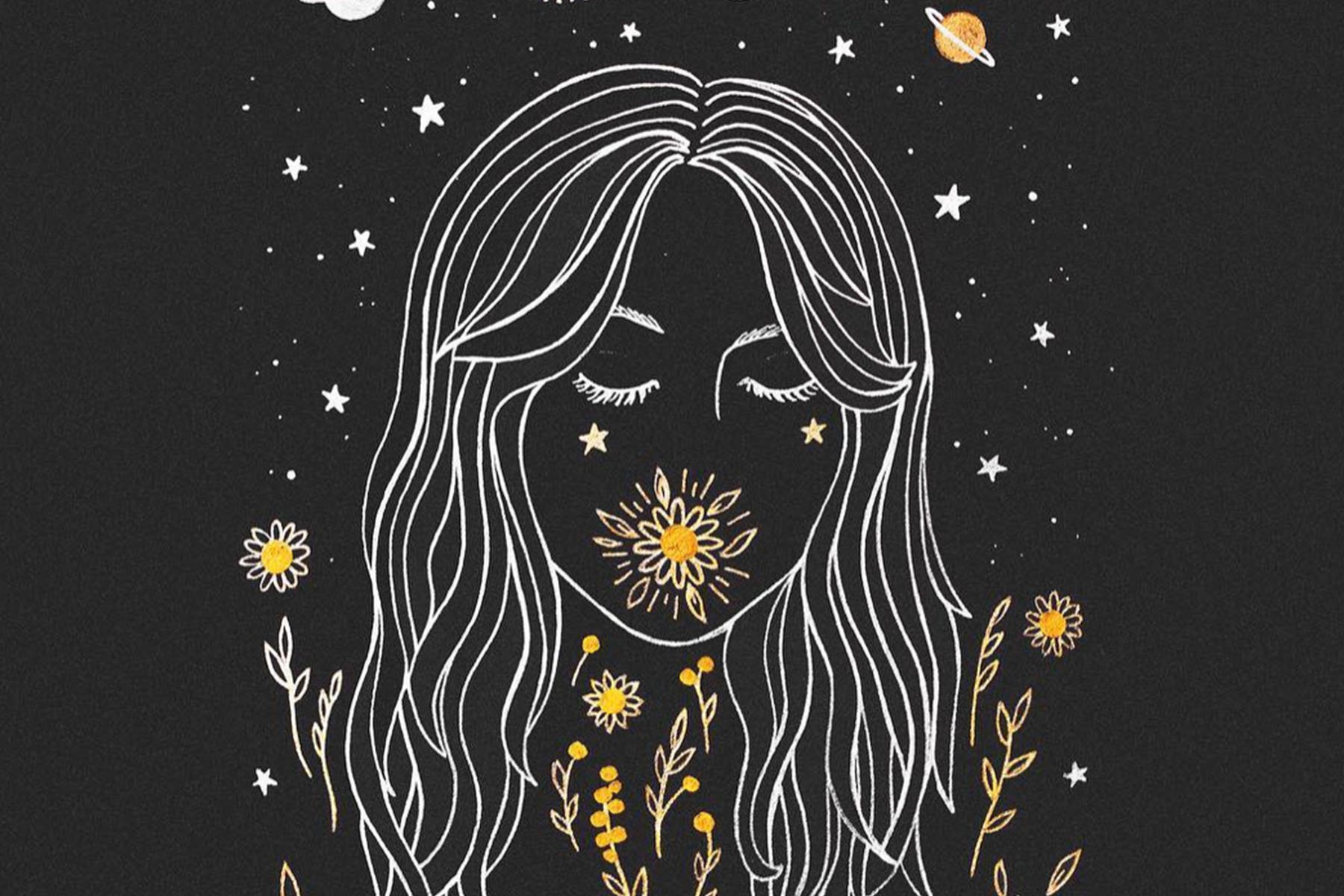 April 15 – April 21, 2019
Get those relationship hats on, people: This week will be about revealing the things that have been bothering us. The good news? It might actually open doors to move forward in your partnership or friendship.
On Tuesday, Mercury (planet of communication) moves into feisty Aries, which may encourage people to be more forward about expressing their needs.
Read This Now: How to Motivate Yourself After Mercury Retrograde
Friday's full moon in Libra may bring relationships into focus and could be an opportunity to talk over issues that need addressing. It could also be a chance to relish a lively date night. On the same day, thoughtful Mercury aligns with Chiron (planet of healing) in Aries, so take the initiative and be willing discuss something that's has been on your mind for some while.
The sun moves into grounded Taurus on Saturday, beginning Taurus season, which could bring sensuality out to play. And luscious Venus (planet of love) enters Aries, also on Saturday, which could inspire people to be more proactive about making friends. Regarding romance, enjoy the thrill of the chase. (But if you'd like to know a little more about the relationship before you get too involved, you can always consult a love tarot reading.)
Read This Now: How to Attract Anyone, Based on Their Sign
Overall, the week will be a pleasant one, with a tendency to overshare our feelings and become a little indulgent (thanks to the tie between Venus and Jupiter).
Here's how the planets will affect your sign this week.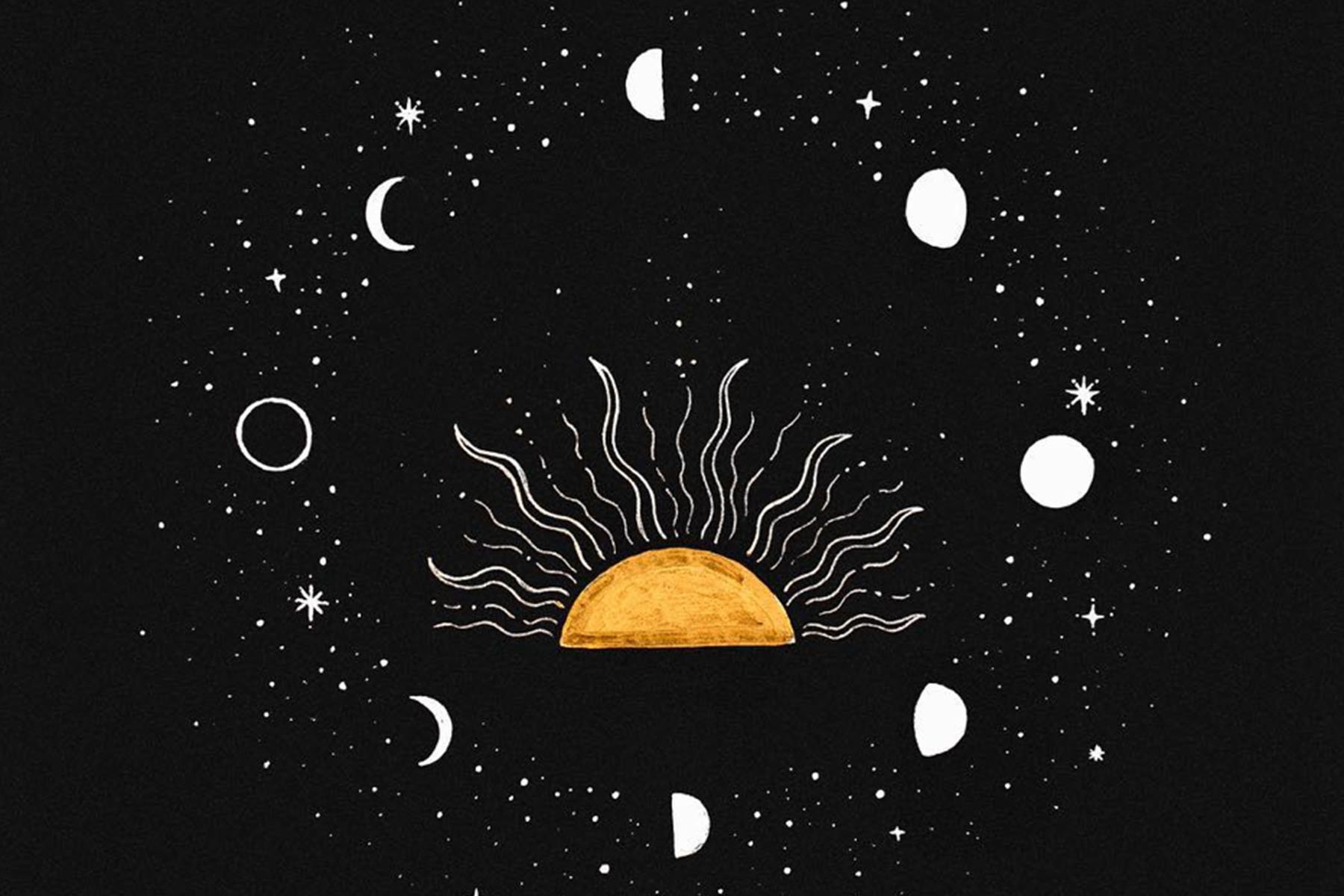 Courtesy of @ameyasrealm
Aries (March 21 – April 19)   
An opportunity comes your way at the beginning of the week just as Mercury moves into your sign on Tuesday. This could make you especially inspired to share your ideas (or something that's been weighing on you). The Friday full moon may intensify feelings about a relationship. By the weekend, you're even more eager for connection—get after it!
See your full Aries weekly horoscope.
Taurus (April 20 – May 20)   
Mercury's movement on Tuesday is bringing something you need to share to the surface—express those feelings. The sun moves through your spiritual sector before it finally travels into your sign on Saturday. Opening a discussion this weekend that could start things with a clean slate could be very rewarding.
See your full Taurus weekly horoscope.
Gemini (May 21 – June 30)   
Venus's aspect with Jupiter on Monday could bring an offer that helps you out. As Mercury moves into your social sector on Tuesday, prepare for some extra special social events. (It also brings an opportunity to talk about something that's been bothering you in your relationship—speak up, Gemini!). As the sun moves into Taurus this weekend, it'll be a great time to rid yourself of any emotional baggage still weighing you down.
See your full Gemini weekly horoscope.
Cancer (June 21 – July 22)     
The week begins with an unexpected surprise on Monday and opportunity to network on Tuesday as Mercury enters fiery Aries. By the end of the week, your homebody Cancer attitude comes into play as the full moon enters your home sector. Maybe a party or family celebration is in the works?
See your full Cancer weekly horoscope.
Leo (July 23 – August 22)      
If you let it Leo, a romance could start to bud at the beginning of your week—one which, in the long run, may become priceless to you. As Mercury moves into your sector of opportunity on Tuesday, it's a great time to bolster your skills. Lastly, Friday's full moon works with your communication zone making it an opportunity to tell someone how you feel about an idea.
See your full Leo weekly horoscope.
Virgo (August 23 – September 22)   
As Mercury moves into Aries on Tuesday, your focus turns to talk and self-reflection. If you've been thinking about seeing a therapist or life coach, now is a great time to try this out. Friday may be the perfect opportunity for a shopping day, while the weekend brings inspiration for travel—start planning that trip, Virgo.
See your full Virgo weekly horoscope.
Libra (September 23 – October 22)  
The relationship-loving side of you is about to come out this week. Mercury and Venus both move into the relating sector of your chart, which makes for intensified moments with a loved one. That said, the full moon on Friday could bring about some insight as to whether to push a relationship forward or not; that discussion is great to have now rather than later.
See your full Libra weekly horoscope.
Read This Now: Is There a Way to Break Up With Someone Based on Their Sign?
Scorpio (October 23 – November 21)          
Monday is a great day to set up a date, with Venus and Jupiter's lovely aspect. The full moon on Friday brings around a more thoughtful side that causes you to really observe your surroundings. But by the weekend, things will take a more light-hearted tone Scorpio, as the sun moves into your sector of relating. Take in these moments, because you may get some insight about a current friendship or relationship.
See your full Scorpio weekly horoscope.
Sagittarius (November 22 – December 21)  
What a fun and lively week you have coming up, Sagittarius! While Monday brings an opportunity for a social outing, Tuesday brings leisure and romance together in ties with communicative Mercury; you may be swept off your feet by someone who's great with their words. Finally, Friday's full moon falls in your social sector making it time to RSVP "yes" to any social gatherings.
See your full Sagittarius weekly horoscope.
Capricorn (December 22 – January 19)        
You'll start off wanting to get things done, but don't burn yourself out, Capricorn. Family is a focus this week as Mercury encourages you to start discussions, while Venus is encouraging you to bring everyone together. Finally, don't be shocked if you feel like you need to tell someone how you feel on Friday—the full moon is to blame.
See your full Capricorn weekly horoscope.
Aquarius (January 20 – February 18)
Networking, parties, and events galore! Because both communicative Mercury and sociable Venus move into Aquarius's sector of social life this week, you can expect many more invites to gatherings. While the week has a more uplifting vibe, you may hear from someone from your past once Jupiter turns retrograde. If it's a former flame, you might want to reconsider how you approach the situation.
See your full Aquarius weekly horoscope.
Read This Now: What You Can Learn From Your Ex, Based on Their Sign
Pisces (February 19 – March 20)      
The week starts off as any other, but you'll feel a heavy focus on your finances. This can all be a good thing, but don't allow fun-loving Venus to sway you into a shopping spree this weekend. In terms of the full moon on Friday, as it falls in a more sensitive section of your chart, you may find yourself gushing with feels without any way to stop them (?‍♀️). Let these conversations happen, Pisces—it's better to get them out into the open.
See your full Pisces weekly horoscope.
Lead photo courtesy of @ameyasrealm