Today's Horoscope for Wednesday, September 27, 2017: A Quarter Moon Stirs Up Trouble for all Signs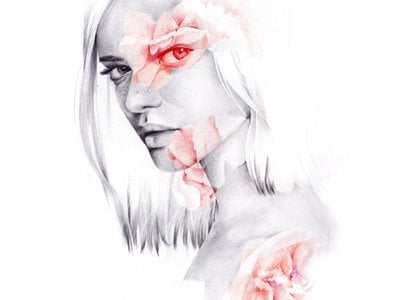 You get lucky in October. Find out more with your premium October horoscope!.
Midweek madness, right? The chaos you may be feeling is bigger than just regular hump day drama, though. A quarter moon in Capricorn is adding to the urgency to get things done now, find answers, and otherwise check everything off the list. You may also feel pressure to solidify a relationship, get a yes or no answer, or just send that email or file that paperwork. It's helpful to take a deep breath and regain perspective. Decisions are good; hasty decisions will require too much of your precious time and energy to untangle. 
Aries Daily Horoscope
Your ambition is in overdrive today, Rams! Goals are within your reach—if your goals are manageable, that is. How much can you really accomplish in 24 hours? Being realistic can help you avoid disappointment.
Taurus Daily Horoscope
Capricorn's quarter moon sprinkles Bulls with a touch of wanderlust. It's a great time to grab an amazing vaycay deal. Don't have the PTO or the cash? Just choose a far-flung destination and use a photo of it as the wallpaper on your phone. This simple visualization tool can help set the wheels in motion for your dream trip, even if you're not going any further than the grocery store today.
Gemini Daily Horoscope   
Gemini would do well to take some time and tend to their relationships today. Pay attention to texts coming in, or better yet, pick up the phone or talk IRL. Misunderstandings arise from assumptions. 
Cancer Daily Horoscope
When was the last time you asked for what you needed? Actually, when was the last time you even verbalized what you needed to yourself? As Mercury, planet of communication, heads from Virgo into Libra, it's time to learn how to vocalize your needs. Start with yourself: Taking a half hour to do exactly what you want will feel so good today. 
What color is your aura, and where is it leading you? Ask the Chakra Tarot….
 

Leo Daily Horoscope
You're feeling all sorts of emotions, brought out by the quarter moon. While you're not shy about voicing your opinions, today may be a day to pull them close to the chest, especially when it comes to venting or bitching about something that someone else isn't a part of. Remember: It's not all about you! On the flip side, listening to other people can help stave off annoyances. 
Virgo Daily Horoscope
You tend to be private about your personal life, but if there ever was a day to let people in and share some vulnerabilities, it's today. Capricorn's quarter moon is drawing your emotions to the surface; why hide them? Sharing your real, unedited thoughts will only make you closer to the people in your life.
Need an instant answer to a tough question? This Tarot deck has it.
 
Libra Daily Horoscope
Libras get a boost from Capricorn's quarter moon, especially as it pertains to confidence. Today is a great day to join an online dating site, update your LinkedIn profile, or email a VIP in your field—that confidence radiates and can help you get through a tough conversation today, too. 
Scorpio Daily Horoscope
Conflicts arise all day today, Scorpio. While you never back down from a fight, consider the longterm potential of the argument. Some conflicts are best walked away from. For others, calm down and let the other person speak first—you may come to a shift in perspective that can aid your own points. 
Learn about your animal sign with the wisdom of Chinese astrology.
 
Sagittarius Daily Horoscope
Get things done, Sags! Today is a great day to finish up tasks that have been bothering you—clearing your mind of all those "write that card, deposit that bill" reminders will give you space for some big ideas and creative projects heading your way soon.

Capricorn Daily Horoscope
As the quarter moon enters your sign, you're feeling extra motivated, extra creative, and extra awesome. Manifest that energy and do something bold AF today. You like to look before you leap, but if there was ever a time to throw caution to the wind, that would be today. 
Where is your love life headed? Get two valuable perspectives.
 
Aquarius Daily Horoscope 
Things are coming to a head for you, Aquarius, and a big decision may need to get made today. As much as possible, don't let emotion be a deciding factor when you determine next steps. If you can, delay a talk until things have cooled down. 
Pisces Daily Horoscope
Make plans, Fish! Preferably for this evening, but definitely for this weekend. Your social circle has some interesting things going on, and getting into the mix (and getting the gossip) is key for your own next steps. 
Feature illustration by Naranjalidad.
Read your monthly horoscope here!
Want more spirituality, mysticism, and advice for bringing your spirit to the next level of awesome? Follow us on Instagram.
Want more info to tap into the power of your zodiac sign today? Try these articles!
How the Fall Equinox Can Help You Manifest Your Desires
Your Sign's Biggest Weakness (And How to Fix It!)
circle
For a Tattoo You'll Never Regret, Tap Your Zodiac Sign! 
The Most Powerful Crystals for Your Zodiac Sign
Here's the Best Perfume for Your Zodiac Sign. You're Welcome.