October 2021 Full Moon in Aries Horoscopes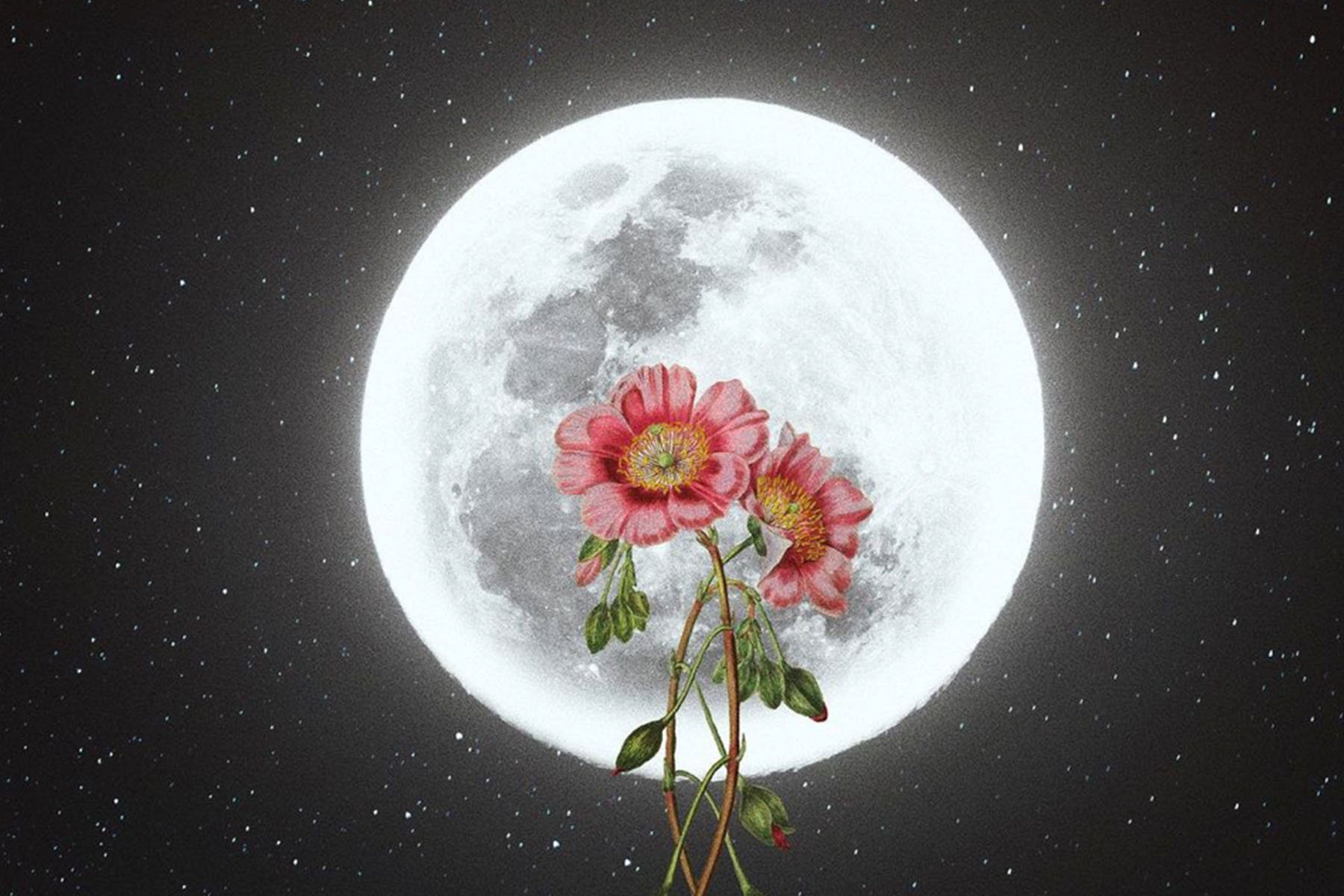 The full moon in Aries debuts in all its fierce and feisty glory on Wednesday, October 20 at 7:57am PT. While it's not Halloween just yet, this tension-filled lunation most definitely has some tricks up its sleeve. It's ushering in a firestorm of change and upheaval. But if we're willing to make the most of these turning points and trust the magic that lies on the other side, we'll be able to weather this cosmic chaos.
With the full moon in bold and bossy Aries sitting across the skies from diplomatic and partnership-oriented Libra, we're being asked to explore the way we lead, take charge, and assert our will. While our desire to act impulsively now is strong, the release-focused energy of the full moon may ask us to give up our need for speed and hit the brakes, as a lunar opposition with Mars (planet of passion) ups our chance for conflict and frustration.
Adding to the drama is the fact that the sun, moon, and Mars will also be locked in a collective square-off with intensity-fueled Pluto (planet of death and rebirth). Expect gaskets to blow on the emotional storms that have been brewing beneath the surface. Power struggles are likely to reach a sparks-filled climax, but thankfully, this release of tension will also bring us closer to a peaceful conclusion.
A hopeful sextile with no-longer-retrograde Jupiter (planet of abundance) serves as a silver lining on this lunar storm cloud, as it'll soften some of this T-square's hard edges and bring us a much-needed dose of optimism. Mercury (planet of communication) and Venus (planet of love) also make some harmonious connections. So, while the cosmic forecast shows a chance of showers, trust that just beyond it awaits a lush and bountiful rainbow, ready to stretch through your bright blue skies.
Your Zodiac Sign's Full Moon in Aries Horoscopes
Aries
The full moon in your sign is challenging you to release the need to be the one in charge, Aries. If you're feeling battle-weary at work, in relationships, or just in general, now's a time to surrender and seek shelter within yourself. Put down your zealous torch and use that fire to build a nurturing hearth because sharing your light will highlight your true leadership skills.
Taurus
While it may feel like every last item on your growing to-do list is of the ultimate importance, this full moon may help shift your priorities and offer you some perspective. It's time to quiet your mind, still your spirit, and simply be present with your surroundings. Taking a break from the daily grind will allow you to do some much-needed spiritual housecleaning.
Gemini
You know you have what it takes to be a leader, Gemini. Right now, people truly want to hear about your hopes, dreams, and visions for the future. But with great power comes great responsibility, so resist the temptation to evangelize your ideas or assume that your way is the best way. Focus on connecting with like-minded friends and find the value in collaboration
Cancer
While tensions between your personal life, partnerships, and professional life could make things feel overwhelming at work, the full moon in your career sector brings an opportunity to let go of some of these stressors and make room for exciting opportunities. By building your confidence and honoring your needs, you'll naturally shine brighter in your job and elsewhere.
Leo
You've been caught up in life's daily dramas lately, but there's a whole world out there waiting to be explored. And right now, Leo, it's calling your name. It takes bravery to step out of your comfort zone and transcend beyond the confines of your current belief system, but you'll be rewarded with a satisfying sense of spiritual growth once you do. Call upon your inner lion and go for it.
Virgo
The full moon in your mysterious eighth house is shining a spotlight on the tangled mess of feelings, secrets, and debts that you've tried to shove toward the back of your proverbial closet. While this kind of emotional exposure can be uncomfortable, embrace it as an opportunity to shake up stagnant energies, release shame, and take ownership of your vulnerability.
Libra
The cosmos is wrapping up your season with a lunar bang, Libra, and it may cause tensions to boil within your relationships. A healthy give-and-take is important to any partnership, but if your own needs and comforts are being compromised, then it may be time to have a conversation about making adjustments. Don't let anyone dull your sparkle or steal your spotlight.
Scorpio
Even little things eventually add up, Scorpio. That's just a universal law. So, allow this full moon to shed light on the potential long-term results of the mundane habits, rituals, and routines that comprise your daily life. Are these acts supporting your wellness and growth, or are they limiting your potential? Open your mind to new (and more spiritually aligned) ways of going about your business.
Sagittarius
Your social life is bustling, Sagittarius, but it's time to press pause on all of life's shiny distractions and direct your creative energy inward toward your heart and your soul. Now's a time to focus on your personal passions. What kind of vulnerabilities arise when you think of being totally uninhibited and authentic? Work through these fears and turn them into joy.
Capricorn
You may want to temporarily halt your work grind in order to focus on what's happening in your heart, Capricorn, as an overflow of full moon feelings or an emotional realization about your past could shake your foundations and make you feel unsure of who you are. Connecting with people who make you feel cared for will help you strengthen your roots and find your footing again.
Aquarius
You've been looking at life from a big-picture perspective lately, Aquarius, but the current lunar chaos might make that birds-eye view feel overwhelming and isolating. Instead of trying to run a marathon to reach your goals, simply put one foot in front of the other. You'll get further ahead by shifting your focus onto the smaller-scale things that are actually within your control.
Pisces
You're used to being submerged in the intangible world of feelings, dear Fish. This lunation is asking you to come up for air and connect with the physical realm, as it's time to get real about your finances. Use your creativity, passion, and visionary magic to manifest abundance, security, and resources that don't compromise your values.